4

FM quick reads on sustainability

---
1. Will The "Dynamic LEED Plaque" Become a Reality?
Today's tip of the day is about the Dynamic LEED Plaque, first introduced during Greenbuild in the fall of 2012.

Facility managers are already well-familiar with the idea of energy and sustainability dashboards as a way to display to occupants and upper managers how the building is operating from a sustainable stand point. The Dynamic LEED Plaque would take this idea to the nth degree.

Scot Horst, Senior Vice President, LEED, explains that the plaque will maintain a real-time LEED score in total, and in each of the LEED categories, based on how the building is operating. The Dynamic LEED Plaque will work in concert with what USGBC is calling the "LEED Box" — which is basically an electronic hub installed in each building that will give that building a "LEED Address," will allow two-way communication between USGBC and the building, and will provide the data for the LEED Dynamic Plaque.

In total, the goal is performance. Horst said, simply, the idea is to have a better way to bridge the gap between design and operations. Besides, as he said, when project teams and facility managers work together, and have the data, a majority of projects improve — not get worse. USGBC says they'll begin beta-testing a LEED recertification for LEED for New Construction projects — in addition to the recertification system that's already in place for LEED-EBOM.

The new Dynamic LEED Plaque isn't quite ready for prime time yet — Horst said perhaps by the end of 2013, the first prototypes will go into buildings. Ideally, by the time LEEDv4 is rolled out this fall, the new plaque will be reading for wider use.
2

. Who Runs Sustainability In Your Organization?

Today's tip of the day is about the chief sustainability officer position, and how more and more companies are choosing a c-suite executive to run sustainability efforts.

Who run the sustainability efforts at your organization? Is it someone in the facilities department (you?)? Is it a health, safety and welfare person who reports to the Chief Operating Officer?

If you're a smaller organization, is it your CFO? How about maybe a bright-eyed, 20-something in marketing whose only real requirement is passion for sustainability?

All these scenarios are actually fairly common these days. But, increasingly, organizations are tasking the bull by the horns and hiring a single person to set the sustainability agenda for the entire organization.

These folks come from a variety of educations and backgrounds (much like facility managers!) - but their one commonality is that they usually are promoted from within the organization. The reason for this is simple: Success for a sustainability executive depends on knowing the organization inside and out; knowing what the organization's priorities are, and therefore knowing how to frame initiatives within the boundaries of those organizational goals and strategies.

The December, 2012 cover story of Building Operating Management magazine includes the stories of several sustainability executives from large organizations. They all agreed that one of their main tasks in working on sustainability projects — whether greenhouse gas emissions inventory or recycling — is building bridges between departments in the organization, often working on projects and with people for whom they don't have direct responsibility.

Thankfully, most people these days recognize the importance of sustainability — not just as a "feel good, do-the-right-thing" proposition, but as a business imperative. They recognize that efficiency - using fewer resources, and therefore saving money — benefits the organization at large. After all, everyone's on the same team — and a rising tide raises all ships!
3

. BIFMA Works To Improve Furniture Sustainability Ratings

The next place to gain LEED points may be the next chair you buy.

The Business and Institutional Furniture Manufacturers Association (BIFMA) is working with the U.S. Green Building Council to allow LEED points for the purchase of sustainable furniture. Currently, Reardon says, buildings can get LEED points in their emissions or recycling categories for buying furniture certified in those areas. In the near future, though, certified furniture could be credited through Pilot Credit 52, available to all LEED projects; or through LEED v4, which is expected to be released next fall.

Along with everything else in the "sustainable and green" universe, furniture is evolving to be manufactured, shipped, and recycled with less environmental impact, and the changes may ultimately save money over the entire life cycle, as well as saving resources.

But as facility managers seek information about products, it's often difficult to find the right type of information. More manufacturers are beginning to offer life-cycle assessments and environmental product declarations (EPDs) — ways that facility managers can weigh environmental and product selection criteria. It is still difficult to compare apples to apples; however, with credits in the upcoming LEEDv4 rating system expected to reward use of EPDs and life-cycle assessments (LCA), that may change soon.

A standard LCA contains every detail about a product that current science recognizes, including the impacts on air, water, and soil, the recycled content, health and toxicity issues, chemical content, whether it can be recycled at the end of its useful life, and more. And instead of a few square inches on the back of a box, it's a document that can extend to more than 100 pages.

Although life-cycle assessments have been around for years, environmental product declarations (EPDs) have burst on the scene much more recently. An EPD is, in effect, an executive summary of the exhaustive LCA. A significant difficulty is that, right now, no universal standards exist for writing EPDs. In particular, the industry currently lacks a full set of product category rules (PCRs) — the checklist by which an EPD should be written.
4

. Open Plenum Can Lead To Sound Challenges

Acoustical design is an element in an overall green design, and acoustic properties of tiles are an important piece in controlling noise in a building — one element of indoor environmental quality. But green interior designs can sometimes create additional problems for acoustical engineers as they try to control sound.

The problem comes when ceilings are eliminated in favor of an open-plenum approach. While that strategy does reduce the use of materials, it also introduces acoustical problems. In the ABC equation for improving acoustics — absorb sound, block sound, and cover sound — ceiling tiles play the largest role in absorbing sound, says Niklas Moeller, vice president of K.R. Moeller Associates.

Moeller notes that studies show that acoustics in open-plenum buildings "are not great," and that while people prefer a green design, they complain about the noise factor. Building owners and operators have "a misperception that they can rely on one or two [of the ABCs], but you need all three," Moeller says. "Sound masking does not help with absorption. It controls background sound to help cover up noises in spaces that otherwise have library-like ambient conditions." Absorption, on the other hand, reduces volume level.

Green design isn't the only reason that office spaces are more acoustically challenging than in the past. Design strategies like lower partitions between workers, less space between workers and open work areas with conference tables, in addition to the elimination of the ceiling, all create a more noisy work environment.

Ceiling companies have developed products to help absorb sound in open-plenum offices. These products, which are available in a variety of shapes, may be suspended ceiling products designed to be installed over parts of a space or may be mounted directly on the deck.

A ceiling also plays a role in hiding speakers and wires. If there is no ceiling, the appearance of sound masking speakers and electronic components becomes a consideration.
RELATED CONTENT:
sustainability , green , LEED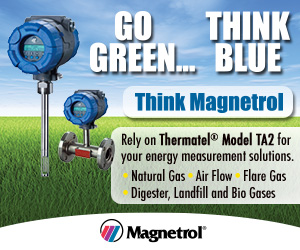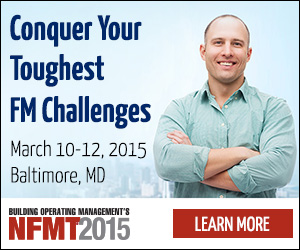 ---
QUICK Sign-up - Membership Includes:
New Content and Magazine Article Updates
Educational Webcast Alerts
Building Products/Technology Notices
Complete Library of Reports, Webcasts, Salary and Exclusive Member Content


All fields are required.


click here for more member info.

---
---
---