4

FM quick reads on Energy Efficiency

---
1. The REAL Way To Be Carbon Neutral
Today's topic is working to make your organization carbon neutral. Carbon neutrality basically requires a three-pronged approach – with varying ratios of each of the two, depending on the priorities and goals of the organization, its budget, and how fast it wants to declare itself officially carbon neutral.

The first and most important step is to reduce energy use as much as possible. There's simply no substitute for an energy efficient building. To start, find the easy energy efficiency projects and operational changes that result in the biggest reductions with the best paybacks. Then move towards tougher projects that move the organization closer and closer to as low an energy spend as possible. Truly carbon neutral organizations are net-zero energy organizations, meaning organizations that require no energy from the grid.

A second leg to the carbon neutral stool is generating renewable energy generation onsite. This usually means using photovoltaic panels or onsite wind turbines.

A third option also involving renewables, but this one is a bit more controversial. You can purchase renewable energy certificates (sometimes just called RECs) or carbon offsets. RECs are purchased by the megawatt hour and ensure that even though the electricity is still coming from the grid, the amount of renewable energy purchased actually is being fed into the grid by some other renewable energy source. Besides helping to meet its own carbon neutral goal, purchasing RECs is one way an organization can help promote the gradual marketwide shift to renewable energy without actually generating renewable energy itself.

Carbon offsets are measured and sold as tons of carbon dioxide and can take various forms. It's important to understand how the carbon offset company reinvests their money. For instance, buying one carbon offset unit may mean that company is planting trees Florida, or it may mean that the company is actually investing in energy efficiency and renewable energy projects. Most would agree that the latter is more useful to the ultimate goal of carbon neutrality anyway - combating climate change.
2

. Avoiding Problems with HVAC Systems

Failures of major HVAC systems can be costly and disruptive to address. Much better to find problems early and address them when they're still small. There are a variety of ways to do that.

First, keep up with maintenance. Although it's easy to put off when budgets are tight, regular maintenance is an excellent way to prevent problems. If scheduled maintenance has to be put off, don't let it go for too long. And be sure to use qualified technicians to perform the work. When they're performing maintenance, skilled technicians may see signs of trouble even in parts of the system they're not working on.

Skilled facility staff can play another important role just by touring the facility on a regular basis. Of course, doing that will let them find major problems, especially in unoccupied spaces. But experienced staff may very well detect signs of trouble that no one else would notice - a funny smell, for example, or an odd noise.

Another good idea is to recommission the system. Also known as retrocommissioning, recommissioning applies commissioning principles to existing systems. The idea is to verify that the system is operating as it was designed to operate.

All these measures have a bonus: Not only will they help prevent problems in the long run, they may very well reduce energy costs by ensuring that HVAC systems are functioning as they were designed to function.
3

. Setpoint Changes Can Cause Energy, Other Problems

Energy management systems offer a convenient and reliable way to reduce energy use. But reliable doesn't mean foolproof. Energy management systems don't always deliver the savings they're expected to.

One common problem is that set points are changed without authorization. Often, the person who makes the change is trying to resolve an occupant complaint about a space being too hot or too cold. Overriding a set point may work as a short term fix, but it may lead to longer term problems. For one thing, energy is wasted. For another, it may cause a ripple effect, producing another problem - such as occupant discomfort - as an unintended consequence.

Simply telling staff not to touch set points may not be enough to prevent it from happening. Overriding set points may be a sign of a deeper problem. If the staff doesn't understand why the system is set up the way it is, they are more likely to make changes that might undermine system performance. If that's true, training may solve the problem.

In some cases, the system can be set up to provide levels of access, so that only approved staff have authority change set points.
4

. Energy Strategy for the Road Ahead

Hello. This is Greg Zimmerman, executive editor of Building Operating Management magazine.

Today's topic is a comprehensive report produced by the Global Business Network in conjunction with the Environmental Protection Agency's Energy Star for Buildings program. The report is titled Energy Strategy for the Road Ahead.

The report lays out four future energy scenarios and explains how executives can prepare their businesses for an uncertain energy future. The report identifies what should comprise the fundamental elements of facility executives' energy strategy. They include.
Continually improve energy efficiency across the entire company, including clear processes and tracking systems to identify opportunities.
Have a corporate energy director and energy team supported by sufficient human and financial resources.
Implement a corporate energy policy accounted for to the top levels of the company.
Measure and track energy performance for all energy use, benchmark energy use against similar facilities, and use aggressive numeric goals that stretch performance targets.
Communicate to occupants the value and importance of energy efficiency and constant improvement.
To download the report and to watch some podcasts of Peter Schwartz, chairman of the Global Business Network, explaining the report, go to energystar.gov, click on Buildings and then clink on the link titled "Energy Strategy for the Future." Also, look for an article on the report in the February issue of Building Operating Management.
RELATED CONTENT: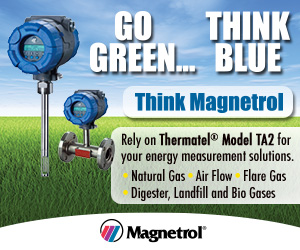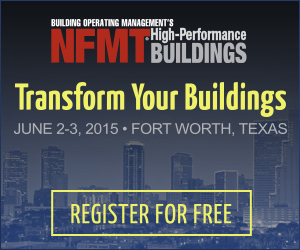 ---
QUICK Sign-up - Membership Includes:
New Content and Magazine Article Updates
Educational Webcast Alerts
Building Products/Technology Notices
Complete Library of Reports, Webcasts, Salary and Exclusive Member Content


All fields are required.


click here for more member info.

---
---
---