4

FM quick reads on LEED

---
1. LEED-EBOM 2012 To Focus on Performance
Today's tip of the day is about some of the major changes to look forward to when LEED EBOM is released in its newest version this fall. All of the LEED rating systems are getting overhauls, but it's the Operations and Maintenance rating system that has some of the biggest changes.

Most importantly, each LEED-EBOM credit and prerequisite is being rewritten to include two parts, an Establishment part and a Performance part. Facility managers will have to comply with both parts in order to earn the points for the credit.

The establishment portion of each credit is, as the U.S. Green Building Council explains, "static and foundational." It "establishes" the foundation for ongoing performance in the building, including strategies like installing meters and developing policies and procedures. As an example, in the draft version of LEED-EBOM, the Establishment portion of the Water Efficiency Credit for "additional landscape water use" requires users to calculate the baseline of current landscape water use and install a submeter to measure it.

The Performance portion of each credit, as its name implies, ensures that the Establishment portion of the credit is carried out in the real world. The Performance part of a credit is "dynamic and recurring," and includes strategies such as surveys, audits, and ongoing tracking. As an example, for the water efficiency credit mentioned early, to comply with the Performance part of the credit, facility managers must calculate the metered water use, and then are awarded 1 point if that use is 30 percent below a baseline of the average of the last three years, and 2 points if use is 40 percent below that baseline.

One of the goals of the dual-part credits in LEED-EBOM is to help reduce redundancy in the recertification process. Facility managers can more easily track each performance requirement and only submit that information for recertification, as opposed to have to start essentially from scratch to recertify.
2

. LEED-EBOM Now Most Popular Rating System

Today's tip is actually a bit of exciting industry news. As of December, 2011, according to the U.S. Green Building Council the square footage of projects certified with LEED for Existing Buildings: Operations and Maintenance, or LEED-EBOM, is now greater than that of projects certified by LEED for New Construction. EBOM has 15 million more square feet of certified space than does NC.

Historically, LEED-NC has been the rating system of choice, and has made up the overwhelming majority of LEED-certified green projects, both in volume and square footage. That was partially due to the fact that architects, more so than facility managers, had a tangible marketing benefit to showing they could design and build LEED-certified space. It was also due simply to the fact that LEED-NC had been available for several more years than LEED-EBOM had been.

But the tide began to turn in 2008, when LEED-EBOM began experiencing explosive growth. In 2009, projects certified under LEED-EBOM surpassed those certified under its new construction counterpart on an annual basis for the first time. This was a trend that continued in 2010 and 2011.

What's more, a McGraw-Hill study shows that commercial renovation and retrofit activity will more than triple by 2015. That represents a growth from 25 percent to 33 percent of construction activity by value, and a $14 to $18 billion opportunity.
3

. LEED-CI: Greening Leased Space

Today's tip is about how to use LEED for Commercial Interiors to save energy in tenant space. After a slow start in the marketplace, tenants are using LEED CI much more frequently these days to implement sustainable strategies in leased space. Conventional wisdom had been that tenants have very little control over their energy spend when they lease space, and therefore there was no reason to implement a systemized energy or sustainability strategy, outside of putting out a few recycling bins. But LEED-CI offers a framework for tenants who wish to be energy efficient and green.

LEED-CI offers 37 points (out of 100) for energy efficiency strategies. The area with the most potential impact for tenants is, believe it or not, HVAC. LEED-CI offers up to 10 points for optimizing HVAC performance. Because building-level HVAC is one thing tenants don't have control over, LEED-CI rewards tenants for implementing zoning and controls for their own space. There are several options available for achieve these points, including simply "demonstrating that HVAC system component performance is 15 or 30 percent better than ASHRAE 90.1- 2007."

LEED-CI offers up to seven points for reducing lighting power density up to 35 percent below the standard set in ASHRAE 90.1 - 2007. This can be done by using efficient fixtures, like T5s, or, as LEED CI suggests, using daylight responsive controls in spaces within 15 feet of windows and under skylight.

A third area for which LEED CI rewards tenants for energy efficiency measures is plug loads, like appliances. Four points are available for using 90 percent Energy Star-rated appliances, office equipment, electronics and commercial food service equipment. The credit excludes HVAC, lighting and building envelope products.

Finally, five points can be earned for enhanced commissioning.

LEED CI also offers 14 points for various materials and resources strategies, like recycling, and 17 points for indoor environmental quality strategies like selecting low-emitting materials. Sustainable sites strategies can get you 21 points and water efficiency strategies round out LEED CI with 11 possible points.
4

. Variety of Carpet Options Can Earn LEED Points

In the world of carpet, capturing LEED points is a viable goal in a variety of categories. MR in LEED for New Construction (NC) is one example. LEED points for carpet selection can be gained by focusing on reuse, such as mandating the use of existing interior nonstructural floor covering elements in at least 50 percent of the completed building. The premise is to extend product lifecycles, conserve resources, retain cultural resources and reduce waste.

Up to two points are available under MR in LEED-NC if the project diverts construction and demolition debris from disposal in landfills and incineration facilities. The motivation is to re-direct recyclable recovered resources back to the manufacturing process and reusable materials to appropriate sites. Facility managers can help work toward LEED points regarding the use of carpet by mandating the recycling or salvaging of nonhazardous construction and demolition debris, establishing goals for diversion from disposal in landfills and incineration facilities, and adopting a construction waste management program. Still another one to two points can be had in the MR section if flooring materials are reused. Salvaged, refurbished or reused materials should constitute at least 5 percent of the total value of materials on the project. Materials with recycled content that make up at least 10 percent of the cost of the project materials also help capture LEED points.

Wood products have received a lot of attention lately, thanks to import issues from China. For LEED credits, points are available to encourage environmentally responsible forest management. In just one of several criteria dedicated to wood, LEED parameters require using a minimum of 50 percent (based on costs) of wood-based materials and products that are certified in accordance with the Forest Stewardship Council's principles and criteria for wood building components.
RELATED CONTENT: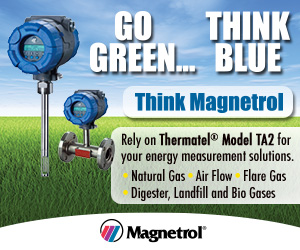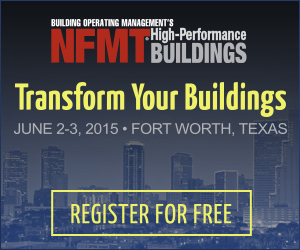 ---
QUICK Sign-up - Membership Includes:
New Content and Magazine Article Updates
Educational Webcast Alerts
Building Products/Technology Notices
Complete Library of Reports, Webcasts, Salary and Exclusive Member Content


All fields are required.


click here for more member info.

---
---
---