4

FM quick reads on High-performance

---
1. High-Performance Products Make High-Performance Buildings
Today's tip is about high-performance building products.

In an ideal world, high-performance buildings would always be constituted from high-performance building products. But what does "high-performance building product" mean? A roof that lasts longer than it's competition? A more energy efficient chiller? A paint that doesn't off-gas? A flooring product with a particular green certification?

Especially in the last two years or so, with the advent of LEEDv4, and its controversial new credits on selecting building products, the already strong opinions about what really is a high-performance building product have gotten stronger...and louder.

When it comes right to it, however, a high-performance building product is exactly what you think it should it be. That's not a cop-out, it's a truth. If your organization is worried about its supply chain, and therefore the raw materials and embodied energy in products, then those two criteria will be part of your high-performance definition. If your organization is working on inventorying its greenhouse gas emissions, and as part of that, needs to calculate the emissions required for products entering its facilities, well, then finding that information will be a priority. For many organizations, good old stalwarts like cost and performance are the hallmarks of high-performance. And that's fine too.

More and more resources are available these days to help facility managers make more informed decisions about. You've probably been hearing about Environmental Product Declarations (EPDs) and Health Product Declarations (HPDs) for awhile now. These "nutrition labels for building products" are a great way to help weigh different product criteria against each other.

For long time, EPDs and HPDs had been the victim of the "which comes first, the chicken or the egg?" type issue — manufacturers weren't subjecting their products to be tested and certified for EPDs because no one in the industry was asking for them, and no one in the industry was asking for them, because they understood that very few manufacturers had them available.

That's changing very quickly, as LEEDv4 now offers points for collecting EPDs and HPDs for building products. All you need to do find out how quickly this has changed is to make a stroll through and building products exhibit hall these days. You may be surprised how many manufacturers really do have EPDs and HPDs available. And therefore, many more in the industry — both architects and end users — are incorporating this criteria into their product selection process.
2

. Guaranteed Energy Performance

Today's tip is about guaranteeing energy performance.

There are very few guarantees in life, and even fewer in the facilities industry. But try this one on for size: A design team guaranteeing, and staking a portion of their fee on, a particular energy performance after the first year a new building is open.

If you're a facility manager, you'd think such a guarantee should be the rule rather than the exception. It only makes sense that if a designer promises a level of performance, and a building winds up using much more energy than that promised level, the designers should be held accountable.

Designers see things quite differently. Why should they be responsible for how a building is operated after they design it to be high-performance, and commission it? If it doesn't perform, it must be either the occupants' fault, or the FM's, right?

This is, of course, a vast oversimplification — but the basic question remains: How does the industry bridge the gap between a building designed to be high-performance and a building operated as efficiently as they were designed? It's the $64,000 question in new construction these days.

One answer comes via a contract structure worked out between the General Services Administration (GSA) and a designer for a new Army Corps of Engineers headquarters building in Seattle. The designer and contractor each staked 0.5 percent of their contract that the building would hit a particular performance target after its first year in operation. And it did! It worked!

You can read more about this building and the details of its unique contracting structure in the June issue of Building Operating Management magazine. Needless to say, there are a few caveats.

Even so, all involved with the project say they strongly believe that this type of contracting structure is an idea whose time has come. Both the designer and the owner say they think this isn't just a "showcase" project — that this type of agreement can be repeatable and can work throughout the industry
3

. High-Performance Green Colleges Make the Grade

Today's tip is about how green colleges across the country are making the grade in terms of high-performance operations.

If there's one vertical market in which high-performance green building and operations have taken root, grown, and flourished faster than any other, it's higher education.

It's not hard to determine why: College-age kids are interested in sustainability, and so sustainable campuses — those that make extensive use of alternative energy, alternative transportation, alternative food sourcing, and forward-thinking, high-performance, student-focused buildings — have an advantage in the increasingly competitive "market" for students.

But perhaps just as importantly, college campuses own their buildings forever. So they're often willing to accept a much longer payback for cutting edge high-performance technologies than, say, a speculative developer in a central business district.

And finally, the progressive intellectual atmosphere at many (most?) college campuses creates an atmosphere where the idea of protecting resources and being stewards of the environment is a natural fit. So sustainability seems to be a bit of an easier sell on college campuses than it might be for other organizations.

It's always fascinating to learn about how innovative colleges are and how they're taking high-performance buildings to the next level. Last week, The Princeton Review, in partnership with the Center for Green Schools at the U.S. Green Building Council, released its annual Guide to 332 Green Colleges — a 217-page book (available as a free download) detailing the sustainable and high-performance initiatives of every major college in the country.

Also fascinating is the Green Honor Roll, a list of 22 colleges and universities leading the charge — they each scored a 99 (the highest possible score) in the Princeton Review's Green Rating tallies. What's interesting is that the colleges on the Green Honor Roll are located all over the country — from Atlanta (Georgia Tech) to Tampa (University of South Florida) to rural Wisconsin (UW Stephens Point) to Vermont (Green Mountain College, Middlebury College) to Portland, Ore. (Lewis and Clark, Portland State) to the predictable cluster of California schools (UCLA, Pomona College, Cal Irvine, Santa Cruz, and Santa Barbara, etc.). Sustainability truly is a nationwide goal!
4

. What Is High-Performance Building?

Today's tip of the day is about the meaning of the term "high-performance building." "High-performance" is actually a much more encompassing, and frankly, more accurate, term than "green" when it comes to describing the buildings facility managers own, manage, and maintain. But what does "high-performance" actually mean? Does it mean LEED-certified buildings that are energy and water efficient? Facilities that are people-friendly and get high marks from occupants for creature comforts? Highly automated, integrated buildings that turn big data into big efficiency gains with smart analytics? The answer, of course, is yes. A high-performance building is all of those things and more. The key to a high-performance building is optimization and integration of all things — whether fan speeds or fire safety, whether landscaping or lighting efficiency. It means thinking on both a micro and macro level about how building systems interact, and how building occupants interact with those systems. Yes, "high-performance" does tend to have a bit more to it than the traditional definition of green (a building that is environmentally responsible). Thinking about making a building "high-performance" means considering aspects of the building— fire/life-safety, ADA compliance, communication plans, even art work or other occupant-focused "bonuses" — that were certainly also considered in a green building, but may not have been emphasized. "High-performance" is how those in the industry will think about and define successful buildings in the future.
RELATED CONTENT: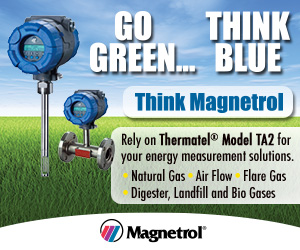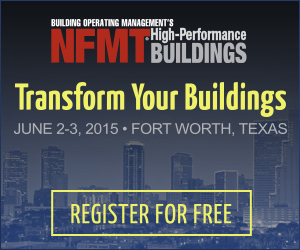 ---
QUICK Sign-up - Membership Includes:
New Content and Magazine Article Updates
Educational Webcast Alerts
Building Products/Technology Notices
Complete Library of Reports, Webcasts, Salary and Exclusive Member Content


All fields are required.


click here for more member info.

---
---
---