4

FM quick reads on Green Building

---
1. Does the New LEED Include a "Red List" of Chemicals?
Today's tip of the day looks at the new version of LEED and what it actually says about product selection criteria.

As you may know, the new LEEDv4 rating system is due out this full (assuming the rating system is approved by USGBC membership this summer), complete with new credits (MRc2 and MRc3) for "building product disclosure and optimization — sourcing of raw materials" and "building product disclosure and optimization — material ingredients." Each of these credits is intended "to encourage the use of products and materials for which life-cycle information is available and that have environmentally, economically, and socially preferable life-cycle impacts."

Does this mean that LEED is preventing project teams from using certain chemicals? No, of course not. But it does seem like a broad definition for product selection or for avoiding certain materials. When you get into the nitty-gritty, what it actually means was odious enough to several industry trade groups — including the American Chemistry Council — that they decided to start their own organization. The American High-Performance Building Coalition is dedicated to "the development of green building standards through consensus-based processes derived from data and performance-driven criteria." So far, however, there hasn't been much activity beyond the group's founding and initial PR push.

Each project team and facility management team should be responsible for defining its own product selection criteria. Sometimes that will include a red list — common in health care and schools. Sometimes it will not. It all depends on the priorities of the organization.
2

. New State Laws Advance Green Building

Today's tip of the day about USGBC's list of new state laws that advance green building.

Earlier this year, USGBC released its list of Top 10 LEED States (rated per capita). Again, the District of Columbia won by a wide margin.

But a more interesting, and probably more meaningful, top 10 list is the top 10 new state laws that advance green building.

From California to Alabama to Florida to Oklahoma, from requirements that public buildings' energy use be benchmarked to legislation that allows PACE financing, these new laws represent a wide range of impactful and important strategies.

What's exciting about seeing this list of laws is realizing that green building legislation is no longer something only considered in states that vote blue. Indeed, green building in general and energy efficiency specifically are more and more being universally recognized not just as the right thing to do, but also as fiscally sound.

And what's more, several of these new laws (including in Illinois and the District of Columbia) aim to make school buildings more energy efficient and green. The District of Columbia law raises the bar of new school buildings from LEED Silver to LEED Gold. It's hard to disagree that showing children at an early age how important green is can have a huge impact on how they continue to learn and prioritize green.
3

. GSA Keeps LEED as Its Standard of Choice

Today's tip of the day is about the General Service Administration's (GSA's) decision to continue to use LEED as its standard of choice.

Recently, GSA's Green Building Advisory Committee officially recommended that LEED be the rating system of choice for all government buildings. The decision represents a big win for the U.S. Green Building Council — LEED had been the GSA's rating system of choice since 2006, and the Green Building Advisory Committee's recommendation all but ensures GSA will keep LEED as its preferred green building rating system.

How did we get to this point? Here's a bit of history. In early 2012, as it is required to do every five years by 2007's Energy Independence and Security Act, the "government's landlord" began evaluating alternate rating systems to determine which might be "best." (Using more than one rating system for its buildings was also a distinct possibility.)

In the summer of 2012, as GSA was in the midst of its evaluation, more than 1,250 business and organizations sent a letter to GSA asking them to keep LEED as its standards, citing LEED as the "most widely used high-performance building rating system in the United States," and so GSA switching systems would add cost to the building and leasing industry as a whole.

Then, this spring, GSA issued a request for information asking how rating systems could accelerate its green building plans. USGBC responded with an infographic it calls LEED in Motion illustrating how LEED has and will continue to drive market transformation. USGBC pointed out that, in part because of its use of LEED, GSA has reduced energy use at its buildings nearly 20 percent since 2003.
4

. Energy Model Shows Economic Value of High-Performance HVAC

Today's tip from Building Operating Management comes from Jeffrey L. Heiken of KlingStubbins: An energy model shows the value of high-performance HVAC systems.

An energy model is a design tool that goes beyond basic computer calculation needed to select equipment sizes. Many energy modeling software packages are available. The model electronically captures all design elements, from building skin to chiller selections, and simulates building operation. Information on occupancy and utilization, space temperature settings, lighting schedules, ventilation requirements, and utility rates all serve as inputs to the model. The software then uses solar and thermal weather data and predicts needs for the building in its specific location for each hour all year. The model produces load profiles and energy demands as well as operating cost for each utility in the simulation. The estimates from these energy models, though still estimates, have shown high levels of accuracy and, as input to life-cycle-cost analyses, serve very well for comparative analysis of systems and options.

Using the energy model, design of high-performance HVAC systems should start with the overarching goal of efficient resource use. The first step is to rightsize the delivery systems. Oversized equipment, piping, ducting, motors, pumps, chillers, air handlers, etc., can add significant operating and first costs. What's more, there is the cost of added floor, shaft or plenum space for the HVAC system.

In the end equipment has to be selected. Unitary device energy efficiency ratings have improved, but how systems are set up can drive performance. Thus, high-performance HVAC systems also seek to maximize elements like economizer hours of operation, heat recovery and other elements such as thermal storage.

This has been a Building Operating Management Tip of the Day. Thanks for listening.
RELATED CONTENT: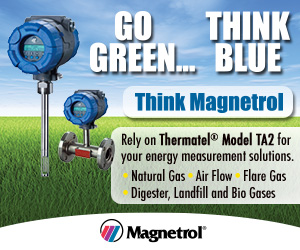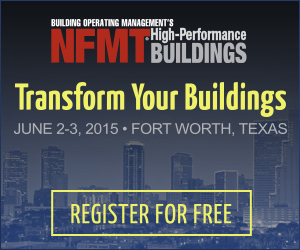 ---
QUICK Sign-up - Membership Includes:
New Content and Magazine Article Updates
Educational Webcast Alerts
Building Products/Technology Notices
Complete Library of Reports, Webcasts, Salary and Exclusive Member Content


All fields are required.


click here for more member info.

---
---
---