4

FM quick reads on photovoltaic

---
1. Rooftop PV Hazards and Best Practices Report
Solar panel installation on commercial facility rooftops is gaining ground for a variety of reasons. However, the pace of adoption has outpaced the code's and standard's ability to fully address this application. A report recently released by The Fire Protection Research Foundation compiles available information on the potential hazards created by rooftop photovoltaic (PV) installations and recommends best practices to ensure the safety of the facility while pursuing the energy-saving technology.

The report, "Commercial Roof-Mounted Photovoltaic System Installation Best Practices Review and All Hazard Assessment," addresses the following hazards: structural loading, wind loads, hail, snow, debris accumulation, seismic, fire (panel flammability, impact on roof fire ratings), and electrical hazards affecting fire fighting operations. The report addresses each hazard type in turn, and provides suggested best practices for mitigating each. For example, seismic risk can be addressed through strategies called out in a draft document from the Structural Engineers Association of California — "Structural Seismic Requirements and Commentary for Rooftop Solar Photovoltaic Arrays" (SEAOC Report PV1-2012).

The Foundation report also provides an overview of fires at facilities where the rooftop PV system may have been involved, such as the May 2013 fire that occurred at Organic Valley's corporate headquarters in La Farge, Wis.

In addition to spelling out the known hazards created by installing a rooftop PV system on a facility and best practices for addressing these, the report calls out the existing gaps in knowledge when it comes to these systems and fire safety. For example, "little is known about the causes of an incident, e.g. failure in the panel, wiring, or attachment method and about factors contributing to fire spread during an incident."

The report is available for free at the Foundation website. Download here.
2

. The Focus on Sustainability is Changing Roofing Strategies, Products

Today's tip is about how the avalanche of environmental regulations and rating systems is changing some of the roofing industry's standard operating procedures.

Expert roof consultant John D'Annunzio of Paragon Roofing Technology explains that due to increased requirements for reflectivity and emissivity, both in required energy and building codes and in voluntary green building rating systems, many manufacturers are stepping up their efforts to develop products that conform. One example of that modified bitumen manufacturers are developing new cap sheets with factory-applied reflective coatings, says D'Annunzio. That saves time in the field, and money for the owner, because the contractor doesn't have to field-apply the reflective coating so that the roof is compliant with its local energy code.

Another area where environmental initiatives are changing long-held roofing practices is in regards to fastening methods. Roof adhesives that emit volatile organic compounds are being used less frequently, so manufacturers are beginning to develop new adhesives with zero VOCs. Additionally, mechanically fastened roof systems are becoming more prominent. Facility managers should be sure that proper fastening methods are used to avoid "wind flutter" - or the wind getting under gaps between fastener and causing the roof to flutter, and eventually pull or peel off.

If facility managers install photovoltaics on their roofs, they should understand that in some cases increased UV energy from the PVs at points adjacent to their installation has caused premature failure of some single-ply roofs, says D'Annunzio. To combat this problem, manufacturers are developing UV-resistant modified bitumen and thicker thermoplastic membranes specifically for roofs with PVs on them.
3

. Three Paths to PV

Today's tip is about three different paths facility managers can take to financing and installing photovoltaic panels on their roofs.

Even with all the emphasis on green and sustainability, it's important to note that solar energy only makes up less than 1 percent of our nation's energy profile. So there is still much room for improvement. Here are three ways how.

The first is for facility managers to simply lay out the capital and pay for PVs upfront. This is by far the best option, say experts, because facility managers begin earning their payback from Day 1. Of course, not many facility managers will have that kind of cash, or be willing to accept the 10 or more year payback.

If that's the case, facility managers - at least those with larger-than-average expanses of roof - could enter into a power purchasing agreement, or PPA. The way this work is that a third-party company installs a PV array on your roof. That company will own and maintain the panels for a contracted amount of time - usually about 20 years. They'll then sell you the power produced by the panels for less than market rate. They win because they can sell the RECs associated with the PV power, and you win because you're getting PV power for much cheaper than you would if you'd just buy it from the utility. At the end of the 20 years, a PPA contract usually stipulates that you'll have to buy the PV array back from the third-party company, but usually at a cost much less than the system would be worth.

Finally, a third method, which is still in its infancy, is what's called property assessed clean energy - or PACE - financing. This works by allowing facility managers to pay for investments in energy upgrades or renewable energy with an annual assessment on their property tax bill over the course of anywhere from 5 to 20 years. Again, the advantage is that you'll not have to put out any initial capital outlay. Additionally, if you sell the building, the assessment stays with the building, not the owner. The downside is that only 23 states have initiated PACE-enabling legislation. And even if you live in a state with PACE-enabling legislation, your municipality has to enable similar legislation. So, keep an eye on this - as it may need a few years yet to really get going.
4

. Managing the Roof As an Asset

Today's tip is about how to develop a roof asset management program. A roof asset management plan is important because a roof is no longer just the top of a building – it's an integrated piece of the building's exterior. And a roof asset management program is a critical part of getting the most out of any roof.

Start by collecting all written documentation possible related to the roof, including original plans, warranties, inspection records, and repair and maintenance records. Next, devise a way to maintain data electronically to make access and recall easier.

Then, get out on the roof and survey it – or hire someone to do so. Conduct a roof assessment for the condition of each section of roof and develop a roof condition report. Make a priority list for any maintenance or repair work. If any pieces of documentation are missing, now is the time to replace them. Perform all the scheduled repairs and any preventive maintenance deemed necessary. Develop a system for inspecting the roof regularly. And inspect the roof after all major weather events.

For more information, check out the article in Building Operating Management's July 2008 issue.
RELATED CONTENT: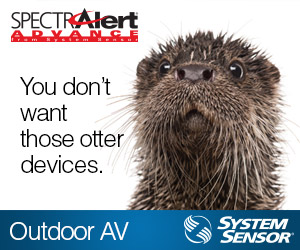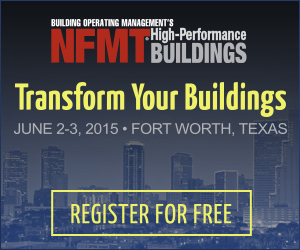 ---
QUICK Sign-up - Membership Includes:
New Content and Magazine Article Updates
Educational Webcast Alerts
Building Products/Technology Notices
Complete Library of Reports, Webcasts, Salary and Exclusive Member Content


All fields are required.


click here for more member info.

---
---
---