4

FM quick reads on healthcare

---
1. Life Safety Code Update Brings Varied, Small Changes to Healthcare Facilities
Today's tip covers some of the changes health care facilities can expect when Centers for Medicare and Medicaid Services and The Joint Commission adopt NFPA's 2012 Life Safety Code (LSC). This information comes from Tom Gardner, principal with The Protection Engineering Group, who presented on the topic at the NFPA Conference and Expo in Chicago.

Gardner says there are lots of little changes and some big ones coming to health care facilities, but for the most part complying with them shouldn't be onerous. In fact, health care facilities probably are already complying with most of them, as local jurisdictions may have already adopted these later versions of code. At any rate, they're all good changes, he says.

Here are 8 areas impacted by the adoption of the 2012 LSC.

Privacy curtain hanging height (NFPA 13)
Compact storage systems (NFPA 13). These are now defined and could require light hazard protection.
Electrically locked doors (NFPA 72). Direction of egress is important to compliance now.
Incident commander at a fire event will now decide when to reset the electrically locked doors. (NFPA 72)
Evacuation signal in exit enclosures (NFPA 72). No longer obligatory. However, could still be desirable in hardened stairwells, especially with tailored messaging, says Gardner.
Pathway survivability (NFPA 72). The pathway and emergency communication system now only have to be rated to survive for as long as the general building is meant to survive.
Fire pumps (NFPA 20). Variable speed controllers for fire pumps are now allowed. This makes obsolete the usage of relief valves.
Special considerations for hospitals in NFPA 25: Standard for the Inspection, Testing, and Maintenance of Water-Based Fire Protection Systems.
2

. Challenges Face Healthcare Facilities Located Off Hospital Campus

Today's tip from Building Operating Management: Challenges face healthcare facilities located off hospital campus. Once you move off the known world of the hospital campus, everything from code compliance to management strategies becomes a learning opportunity.

Over the last five years, four sleep centers have been added to the Crozer-Keyston Health System. There's a 60,000-square-foot building built almost four years ago where Crozer-Keystone holds the master lease. Immediately adjacent is another 60,000-square-foot building — the master lease of which is also held by the organization — that is being built out to house a cancer center.

"We're in the process of building a linear accelerator and a medical oncology suite in an office building that we don't own," says Brian Crimmins, vice president, facilities planning and development, Crozer-Keystone Health System in Pennsylvania. "These are things the typical office building is never involved with."

The linear accelerator, for example, sits just outside the main building envelope. It requires a vault with 5-foot thick concrete walls. The facility will require specialized HVAC and emergency power, significantly beyond that required by a typical office building.

As well, even though you can take a service out of a hospital, you can't take the regulations and level of review out of the facility housing the service. Not only will there be a cancer center in the new building, but also a gastrointestinal lab. Though it is only 4,000 square feet, the lab triggers Pennsylvania Department of Health regulatory review, which was an unexpected turn due to recent changes in what classifies as ambulatory versus business occupancy. In any situation where even one patient is incapable of self-preservation (basically whenever an anesthetic agent is being used), the facility is classified ambulatory and a whole different level of review, which was totally foreign to the developer, comes to bear. Alterations to the base building had to be made because of different fire ratings required, and fire system and emergency power testing frequencies and procedures are stepped up.

"It adds some complexities to the construction process when we're off the campus," Crimmins says. "With the hospital, you know what you're dealing with. But you get out into these communities, and it's a whole new ballgame for everyone."
3

. Changes In Health Care Bring Leaner Facility Staffs

Changes in health care bring the challenge of leaner facility staffs. That means doing more with less.

At Crozer-Keystone Health System in Pennsylvania, Brian Crimmins, vice president, facilities planning and development at operates with a lean team. There are three facilities directors over the five hospitals and 40 satellite facilities. There is also a director of real estate and a team of five in property managers that report back to Crimmins.

"For the most part, we all wear several different hats," says Anthony Salvatore, director of facilities services at Taylor Hospital and Springfield Hospital. Twenty years ago, there might have been a director each for facilities, environmental services, and safety and security. Not anymore. It's harder because there's more work. But, he concedes, "it's easier in that you can't have a disagreement between three different departments if one person is running the three different departments. There's more directed vision. You see it one way."

As services move out from the centralized hospital campus to smaller, often less complicated, facilities in the community, it creates more moving parts for Crimmins' team to track and dilutes available resources for operations and management. Recently, on a committee related to Joint Commission standards, all of the off-campus sites and who is doing what were put on one spreadsheet, which was an eye-opening experience. "It's no longer one hospital and you know what you have. We've got stuff all over the place now," Crimmins says. And with 40 and growing off-campus sites, the trick is to know who is responsible for what, especially when the Joint Commission or the Department of Health comes calling.

The number of off-campus sites presents a sheer physical logistics challenge. Currently, the set up is that each hospital's director is also responsible for the sites generally in the hospital's geographic area. For example, Salvatore has eight in his zone. "It's a challenge to give them the time and energy they deserve," he says.

When Crimmins looks to the next five to 10 years, he sees a continuation of tuning the health care facilities portfolio to meet the needs of the customers. As inpatient numbers continue to fall at the hospitals, some of the spaces might be converted to outpatient purposes. Some of the smaller ambulatory sites will be consolidated into larger sites, where you can get more critical mass and gain some staffing and operations efficiencies.

"It all goes towards finding the most cost-effective way to deliver the highest quality of care," he says.
4

. The Buzz About LEED for Healthcare

Today's tip is about the new LEED for Healthcare rating system the U.S. Green Building Council released in April.

The new rating system includes five new prerequisites, several new credits and several tweaks to existing credits, both in terms of requirements and how the credits should be achieved. LEED for Healthcare is based upon the Green Guide For Healthcare, and includes many of the same strategies. Though, the biggest difference is that whereas LEED for Healthcare is a rating system that assumes users will go through with third-party certification, the Green Guide is just that: a guide. Users self-certify that they've completed its requirements.

Facility managers should also be aware of a few key differences between LEED for Healthcare and LEED for New Construction. One area LEED for Healthcare focuses on much more than its LEED-NC predecessor is water. LEED-HC includes a much more rigorous measurement and verification credit, and also adds water efficiency credits for several building areas, including cooling tower, building equipment and food waste systems. LEED-NC had only considered domestic water use.

One final note of significance: LEED-HC includes credits that award points for connection to nature with areas of respite and direct access for patients. This is one of the major ways LEED-HC complements the notion of evidence-based design. LEED-HC experts say sustainability and evidence-based design are inextricably linked, so making sure the rating system reflected that was a huge goal.

For more information on LEED for Healthcare, visit:
www.usgsbc.org/leed/healthcare.
RELATED CONTENT: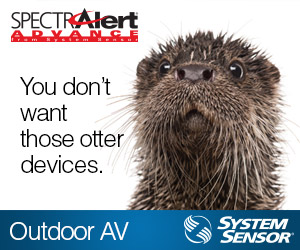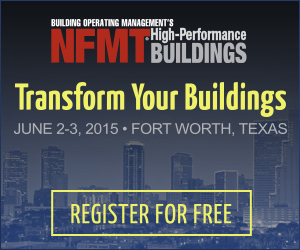 ---
QUICK Sign-up - Membership Includes:
New Content and Magazine Article Updates
Educational Webcast Alerts
Building Products/Technology Notices
Complete Library of Reports, Webcasts, Salary and Exclusive Member Content


All fields are required.


click here for more member info.

---
---
---