4

FM quick reads on Outsourcing

---
1. Making The Decision To Outsource Facility Management
When ADP began outsourcing its facilities management, the company retained six people in-house. Previously, more than 200 decentralized staff worked in ADP's U.S. buildings, where each facility was fairly independent.

"The good news is that for our associates who work in our buildings, [the transition] was almost invisible. To the people who got outsourced, it was major," says Art Elman, vice president of corporate real estate and facilities at the time that outsourcing began. The employees, as well as outside service providers — for example, the window washing company — switched their employer from ADP to the outsourcing firm. "Our first thought had been to consolidate [FM] within our own organization," Elman says, "but we didn't have the tools in house, and it wasn't our primary expertise." ADP instead decided to look for a company with better tools to manage facilities operations. Putting all of FM under the outsourcing provider's umbrella has improved management, consolidated purchasing and provided access to intelligence on a broader scale. The staff cuts, together with outsourcing, allowed ADP to reduce facility management expenses by 7 percent over two and a half years.

Not surprisingly, opinions on the "new normal" were mixed. For "shining stars," the change has created an additional career path within the outsourcing firm and allowed managers to become part of a group that specializes in what they do. But everyone had to stretch a little more, and there were a few who opted to quit or retire. "Some people bought into the fact that it was a career move, but some others said 'it's time for me to go,'" Elman says.

Because of outsourcing, facility management became more tightly controlled, with more sophisticated tools to purchase and better metrics to determine staffing.

ADP's communication strategy included "road shows," webcasts, conference calls and an extensive change management program. ADP attempted to map employee benefits structures to the new company so that employees did not experience losses.
2

. Focus On Communication With Facility Management Staff When Costs Have To Be Cut

Today's tip from Building Operating Management: Focus on communication with facility management staff when costs have to be cut.

During difficult periods, it is important to communicate with employees for the purpose of managing resistance and facilitating buy-in. To help with a transition to outsourcing, ADP implemented a major communication plan, including "road shows," webcasts, telephone conferences and an extensive change management program. ADP worked hard to map employee benefits structures to the new company so that employees did not experience losses. At the same time, employees had to adjust to new reporting responsibilities and more paperwork.

When belts had to be tightened at SAP, employees were given information about the need for creating a smarter, more efficient organization. "We needed education, clarity, and transparency with regard to corporate objectives," says Larry Morgan of SAP. SAP employees worked collaboratively to achieve a 4 percent cut, and participatory decision making helped achieve "buy in" on austerity measures.

The law firm of Fenwick & West has worked hard to communicate with employees about reductions and changes, often using social media techniques such as Facebook, Twitter and blogging. "We have stepped up the marketing of the department," says Julie O'Loughlin, senior director of operations and facilities. "You have to justify what you are doing. [We] highlight the good things we are doing, educate on the changes. We send a digital newsletter with an internal portal that looks like a Facebook fan page."

Digital marketing has been a great success and has allowed a lot of interaction with employees, which creates buy-in about cost-cutting strategies, says O'Loughlin. For example, in the past, every kitchen on every floor used to have a selection of 20 teas and multiple kinds of coffee. Since many of these choices were not used, and since these products have a limited shelf life, the company was wasting a lot of money. An on-line survey of flavor choices eliminated about 60 percent of what was being offered in the kitchen, which was a significant cost savings for the company. "There was no pushback," says O'Loughlin.

This has been a Building Operating Management Tip of the Day. Thanks for listening.
3

. Three Reasons Outsourcing Runs Into Problems

Today's tip on outsourcing comes from Vince Elliot, president of Elliott Affiliates, Ltd. Here are three reasons that relationships with outsourced service providers run into problems.

1. Buyer specifies the work process. In many outsourcing contracts, the facility manager specifies how the work is to be done versus what result the work is to produce. These are "process" specifications that list the variety of tasks to be performed, at a required frequency. This means that the facility manager selects the contractor based on its performance and achievements, then tells them "don't do any of your best practices; I've written it all down for you, so do it my way." And, if following the facility manager's tasks/frequencies delivers a dirty facility and customer complaints, which party is at fault, the contractor or the facility manager? After all, it's the facility manager's process that the contractor is legally required to follow. Buying time, tasks, processes, labor hours, systems, etc., has little value if they do not produce an advantage for the buyer. An expensive trap can be created when facility managers are specifying the work process around what people do, versus what resulting benefit the company gets. What's more, the more the facility manager requires and manages its own process for doing the work, the more likely a co-employment relationship will exist.

2. It's a WIIFM-L (What's In It For Me-Lately) relationship. Many facility service outsourcing problems can be traced a situation where the two parties really don't have common interest. Where everyone is looking out for their own best interest, the more one party is successful, the less the other party is successful. This negotiation is a classic win-lose dilemma. There is no contractual focus on the buyer's mission and their competitive goals. And there is no mutuality of consequences linking buyer success to contractor success or failure. Remember to pay attention to WIIFM-L (What's In It For Me-Lately)? What does each party want to achieve? The buyer wants a "quality" product or service, no customer complaints, responsiveness and below-market pricing as a strategy for maintaining or increasing their market share. The contractor wants healthier profit margins, increased revenues and long term relationships as a strategy for maintaining or increasing their market share. Despite all the talk about partnering, the traditional buying strategy is an everyone-for-themselves-relationship, where success is measured by how much compromise is accepted by each party.

3. Contractor selection is price-driven. In this sort of every-person-for-themselves environment, the facility manager often says that price is not the main criteria for awarding a service contract. Facility managers talk about partnering, they talk about performance, they talk about alliances, etc. Yet in the end, the three things that drive buyer selection of contractors are price, price and price. Sometimes the facility manager (or the facility manager's agent) is too motivated by the goal of dramatic cost reduction. When the facility manager participates in a "savings bonus" program, short-term greed can cloud long term outsourcing success. This is most likely to occur when the company is unclear about the balance of value it expects at any savings level. Contractors understand when price is the driver; and they low-bid (usually under-bid) the job in response. Downstream prices increases are a natural consequence of this strategy.
4

. Define Performance Expectations in Outsourced Services

Today's tip from Building Operating Management is to focus on performance outcomes when establishing outsourced service provider relationships. This will shift the focus of decisions away from shallow measurements, like cost, to what really matters to facility managers who are satisfied with their outsourced service providers: results and relationships.

Clearly defining the expected results is key for this approach to outsourcing to work. This does not involve micromanaging the contractor and prescribing a series of processes. After all, outsourced service providers have been selected as experts in their field. Instead, facility managers should focus on defining what results the outsourced service provider needs to provide in order to bring value to the organization and make the outsourcing relationship worthwhile.

Value to the organization usually falls into two categories. The first is when the outsourced service allows the organization to better serve its own customers. The second is when the outsourced service reduces costs for the organization. When establishing an outsourced service relationship, facility managers should be clear whether it's more important to cut costs or increase capacity.

Expected outcomes need to be defined because value is not created just from the fact of the outsourced service contract. "Buying a contractor's time, tasks, processes, labor hours, systems, etc., has little value if they do not produce an internal or external advantage for the facility manager's company," writes Vince Elliott, president of Elliott Affiliates, Ltd.

But facility managers also must remember that contractors are not just simple commodities to use up and discard. Healthy outsourcing relationships acknowledge that the contractor needs clear paths between services rendered and benefit to their company. Benefits can obviously be tied to money, but can also encompass marketing opportunities or doors opened to more business. How performance outcomes tie to consequences, both bad and good, need to be clearly defined.
RELATED CONTENT: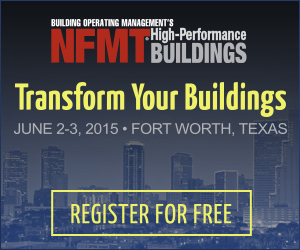 ---
QUICK Sign-up - Membership Includes:
New Content and Magazine Article Updates
Educational Webcast Alerts
Building Products/Technology Notices
Complete Library of Reports, Webcasts, Salary and Exclusive Member Content


All fields are required.


click here for more member info.

---
---
---