4

FM quick reads on Equipment

---
1. Carefully prepare pitch for new equipment
Today's tip is to thoroughly prepare your pitch for new equipment to senior management. In most cases, the keys to success are simple: Compile a lot of information to support your case, take advantage of technology, get creative, and draw on your track record of past successes.

Bert Gumeringer, director of facilities at Texas Children's Hospital, is focusing on managing information. The hospital is working on a platform that will present all equipment information in one place, giving Gumeringer and his team the ability to tell what's going on in the entire organization at a glance.

Having accessible data is key to taking full advantage of what technology can offer, says Craig Cherry, operations manager, State of Oklahoma, DCS/Facilities Management Division. Cherry's team has recently replaced a number of chillers, and the new ones can interface with the building automation system. By doing so, they provide in-depth information that helps inform decisions on how the systems should be run.

Extra information from new systems helps make the case for a capital investment or budget flexibility. In addition to that, it can save time and money when a piece of technology can report its data as opposed to someone having to go record it.

However, technology has to be used correctly to see a benefit. And no facility manager wants to be the one to have to explain why the fancy new technology isn't living up to expectations.

Being flexible and creative can help to justify a new project or get more bang for your buck. Kevin Folsom, director of facilities and plant operations, Dallas Theological Seminary, establishes a maximum price for the energy procurement budget but also sets a minimum price that he expects to pay, using historical data and insight from his providers to get within 5 percent. Anything extra goes into the surplus fund, which can be used for projects such as lighting retrofits.

No matter how creative you are, the financial gatekeepers will be more impressed by a track record than a clever idea, Folsom says, citing his energy budgeting success.

Cherry has found that suppliers and vendors are willing to go the extra mile to help with training, information and insights on how to set up and operate equipment. That way, they can then show other potential customers that a state entity is meeting or beating the energy efficiency expectations in the sales pitches.
2

. Equipment Rental Offers Managers Many Advantages

I'm Steve Schuster, associate editor of Maintenance Solutions magazine. Today's topic discusses equipment rental. Renting equipment is an essential strategy for maintenance and engineering managers looking to supplement their staff's arsenal of in-house tools and technology. From generators and emergency-cooling units to specialized grounds equipment and aerial work platforms, managers have a range of issues to consider in their efforts to make a smart rental decisions. Equipment rental offers many advantages. Costs are fixed, and they are expensed each year as they are incurred. Also, the equipment is used 100 percent. The department does not pay for downtime in the storage yard. When deciding to rent equipment, consider these guidelines:
Have a well-trained and experienced equipment operator.
Get manuals for rented equipment, along with a maintenance log, to verify recommended maintenance has been performed on time.
Check for visible damage of the body, frame and accessories.
Perform a complete pre-operation inspection checklist. The item that is not checked during this process is the one that will fail.
Make sure moving parts are guarded.
Ensure safety devices and warning lights and horns are working.
Be certain the lift equipment and related products are properly sized for both the operating space and load capacity.
Make sure no warning lights or strange sounds indicate problems.
Make sure gauges are working.
All of these factors yield smarter, more cost-effective decisions that can lower the equipment rental costs and help managers deliver a safe, high-quality project.
3

. Mower Maintenance Matters

I'm Dan Hounsell, editor of Maintenance Solutions magazine. Today's topic is, effective mower maintenance.

Preparing mowing equipment for the rigorous mowing season can help ensure efficient, successful mower performance.

First, managers should ensure their staffs follow the mower maintenance program outlined in each owner's manual. If mechanics and operators fail to follow the program outlined in the manual, the equipment warranty might not remain effective.

Before filling the fuel tank and mowing for the first time, mechanics should thoroughly inspect all equipment, and a mechanic should complete annual lawn mower maintenance procedures.

Operators must be sure to inspect safety features to ensure they work. Do not allow operators to override or modify safety devices. One accident can quickly negate all the benefits of saving a few minutes each day.

Attention and commitment to routine mower maintenance goes a long way to ensuring operator safety. Worn belts and brakes, loose bolts, faulty wiring, improper tire pressure and even broken seat belts can lead to injuries.

Manufacturers continually improve safety features on mowing equipment and tractors. Automatic shutoffs, ergonomic hand controls, vibration and noise reduction, roll bars, and seat belts are among the safety features included in today's mowing equipment.

Deflectors and guards are also more common on mower decks and should remain in place when mowing near streets, parking lots and other places where flying objects thrown by the mower might damage property or injure people.

Some manufactures have equipped riding mowers with back-over protection devices, which prevent the blade from turning while the mower is in reverse. These back-over protection devices might include a sensor that stops the engine or the blades or the wheels when it detects a bystander behind the machine.

Managers should set up routine equipment mower maintenance schedules before operations hit full stride. Mechanics should document their daily, weekly and monthly maintenance activities and communicate them to the operators.
4

. Specifying Effective Portable Cooling Equipment

I'm Steve Schuster, associate editor of Maintenance Solutions magazine. Today's topic is Specifying Effective Portable Cooling Equipment.

Institutional and commercial facilities are full of technology that produces important benefits, from energy savings and sustainability to productivity and efficiency. Few products, however, have made the transition from occasional stopgap to permanent must-have as rapidly as portable cooling units.

Facilities of all kinds have come to rely on computer servers and information technology (IT) equipment for their core operations. One result of this evolution is that cooling units maintenance and engineering managers once specified primarily to provide emergency cooling have become permanent units that provide cooling in server rooms. Given the complexity of the cooling challenge in such spaces, managers might consider working closely with the manufacturer or distributor to specify the most appropriate unit.

Questions to consider when specifying cooling equipment —

Does the unit have auto restart in case of a power outage?
What is the operating range of the unit?
What kind of application support is offered by the manufacturer or distributor?
Does the seller offer rental units in case a warranty issue arises or the heat load increases, requiring more cooling?
RELATED CONTENT:
Equipment , technology , data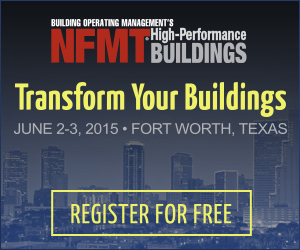 ---
QUICK Sign-up - Membership Includes:
New Content and Magazine Article Updates
Educational Webcast Alerts
Building Products/Technology Notices
Complete Library of Reports, Webcasts, Salary and Exclusive Member Content


All fields are required.


click here for more member info.

---
---
---