3

FM quick reads on ESCO

---
1. Using the Climate Climate Initiative to Fund Energy Efficiency Projects
Today's tip is about how you can work with the Clinton Climate Initiative to get money to upgrade inefficient facility equipment. The Energy Efficiency Building Retrofit Program, a program administered by the Clinton Climate Initiative, helps hook up facility executives with Energy Service Companies, which identify projects that can reduce energy by 20 to 50 percent. Facility executives will sign up for an energy performance contract with the ESCO, and then be eligible for financing from financial institutions participating in the program. The energy savings are then used to repay the loan.

There are several benefits to utilizing the program, not the least of which is that you can tap into funds for energy upgrades that may not been have available otherwise. It offers facility executives the opportunity to package several energy upgrades into one project. And, it gives access to a wide array of experts and information that can be invaluable resources during the energy upgrades and beyond.

The overarching goal is to reduce carbon dioxide emissions from commercial facilities by accelerating facility executives' timetables for replacing inefficient equipment.

Not all projects will be good fits for the project, however. A building that has recently been upgraded extensively, for instance, probably won't qualify. Small buildings may not be good candidates either, due to the relatively long ROI for equipment upgrades. Most buildings in the program are 100,000 square feet or larger.

For more information, see the article in the July 2010 issue of Building Operating Management or go to www.clintonfoundation.org.
2

. Specifying the Right Lift for the Job

This is Chris Matt, Managing Editor of Print & E-Media, with Maintenance Solutions magazine. Today's tip is identifying the right lift for the job.

Most facilities present front-line technicians with a host of hard-to-access job sites for maintenance and engineering tasks. The challenge facing managers is finding the right piece of equipment to bridge the gap. Aerial work platforms, or lifts, come in an array of sizes and styles, including telehandlers, scissor lifts, telescope lifts, and boom lifts. They offer features and functions designed to address the full range of activities technicians undertake daily in and around institutional and commercial facilities.

Managers can apply several guidelines when specifying lift equipment. Telehandlers typically offer the greatest load capacity. Scissor lifts typically offer the most work-platform space. Telescope and boom lifts usually have the greatest ranges of elevation. Articulated boom lifts typically offer the greatest reach flexibility.


In deciding which lift to select, managers need to consider six factors:

inside vs. outside tasks
transport clearances to the job, including doorways
surface conditions, including whether the surface is paved or unpaved, whether the terrain is level or sloped or even or rough, and if obstacles are present
elevation and reach to the work site
personnel, tools, utilities -- compressed air and electricity, for example -- and accessories for the job
and finally, storage space for the lift
3

. Tips for Energy Performance Contracting Success

Today's tip is about how to get the most out of an energy performance contract.

An energy performance contract is a partnership undertaken with an energy services company, or ESCO, whereby the ESCO provides the up-front capital for energy upgrade projects, and then you pay them back over time with the energy savings those upgrades yield.

There are a few considerations you should take into account when selecting your ESCO partner. First, look for a provider with a track record on performance contracts in your type of organization, whether public school district, university or hospital. Make sure the ESCO has an army of auditors, engineers and project managers to give your project the attention it deserves. Does your ESCO understand current technology? What do they tell you about potential utility rebates? Will they do preventive maintenance on equipment as part of the contract or is that something you have to ask for extra?

Once you've found your ideal ESCO, a few tips can help ensure a successful project. First, designate someone to manage the contract. That person, and it may be you, doesn't necessarily have to be an expert in everything from finance to facilities, but he or she should be able to find that expertise quickly. Also, make sure leadership in the C-suite, especially the CFO, is on board. Finally, really know what products are being specified and installed in your facility. You may wish to provide the ESCO with a list of approved vendors or products during the contract phase. Overall, understand that an energy performance contract will take a bit of time to execute – but it's time well-spent!

RELATED CONTENT: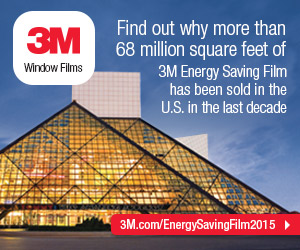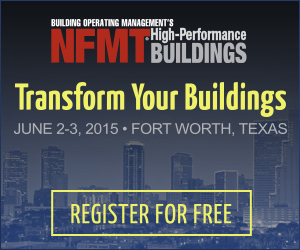 ---
QUICK Sign-up - Membership Includes:
New Content and Magazine Article Updates
Educational Webcast Alerts
Building Products/Technology Notices
Complete Library of Reports, Webcasts, Salary and Exclusive Member Content


All fields are required.


click here for more member info.

---
---
---