4

FM quick reads on demand response

---
1. Making Demand Response Work
I'm Dan Hounsell, editor of Maintenance Solutions magazine. Today's topic is, making demand response work.

To successfully participate in what they hoped would be a lucrative demand-response program, facility professionals with Allegheny County, Pa., understood involvement went far beyond simply shedding energy load.

A successful program meant Philip La May, the county's deputy director of public works, and Jeaneen Zappa, its sustainability manager, would have to overcome resistance from facilities personnel and building occupants, who are slowly learning the tenets of sustainability and their impact on county facilities. Communication is essential for a successful demand-response program. Of course, communication with utilities and third-party aggregators is critical during the days and hours leading up to an event. But managers also must communicate to occupants and staff the program's goals early on, long before an event is called.

"If you think you can take for granted that you can just tell people a day or two before the event and actually have a successful event, you're kidding yourself," La May says. The collaboration between Zappa and La May was crucial in building support for the program and educating building occupants.

"It really boils down to well-thought-out communication and understanding who all the players are and what areas of the facility will be affected by this," La May says. "You have to include the people that are most familiar with your equipment and facilities in the planning process to make sure that they're the ones that are coming up with the plan."

La May was the quarterback in the communications portion of the program's implementation, and Zappa was the self-proclaimed cheerleader. Both individuals worked with Comverge and Duquesne Light, the county's utility, to build a strong communications platform.

"We had a number of planning calls," Zappa says. "Phil pulled together all the right people. Some of our facilities are mission-critical places. We have four nursing homes, a jail, and a juvenile-detention center. Those are places where operational capability is integral to the functioning and ability to carry out what they need to in their day-to-day jobs. So if we're going to reduce power, they darn well better know what's happening, how they can participate, and what their expectations are."
2

. Making Demand-Response Work

I'm Dan Hounsell, editor of Maintenance Solutions magazine. Today's topic is, making demand response work.

To successfully participate in what they hoped would be a lucrative demand-response program, facility managers with Allegheny County, Pa., understood their commitment went far beyond simply shedding energy load.

A successful program meant Philip La May, the county's deputy director of public works, and Jeaneen Zappa, its sustainability manager, would have to overcome resistance. To do so, La May and Zappa had to shift the culture of the county.

"Conservation includes behavior change and taking advantage of every opportunity we have to be part of a larger solution for the community," Zappa says. "We have an obligation to set the right example. It behooves us as a government in particular to say, 'This is how we can do this.' And, of course, there is a financial benefit to it."

La May is working to ensure the resistance does not deter his staff from contributing to the county's sustainability efforts.

"It's moving away from what we're used to toward what we hope to be the new norm," he says. "It means our employees learn about new equipment, new materials and new processes. In that process, we end up, hopefully, training a new normal."

To realize the energy and cost savings demand-response programs are designed to generate, employees in all departments had to get on board. The county conducted its first test demand-response event in August 2010. It resulted in about $300,000 for the county — a combination of the payment for participating in the program and the utility cost savings from the reduction in kilowatt-hours (kWh).

For buildings participating in the program, the county and its energy-consulting load aggregator, Comverge, identified critical staff responsible for ensuring occupants understand the way operations will change during the demand-response event, as well as the role they play in helping shed load.

"It took a lot of coordination to make sure that stationary engineers and electricians had input as to the best way to shut things down and how to approach the building occupants," La May says. "Short of doing our dry run, we tried to plan it out as best as possible, making sure we have the staff available throughout facilities to be accessible to building occupants with questions about what they need to do."
3

. Power Management: Demand Response & The Grid

This is Chris Matt, Managing Editor of Print & E-Media with Maintenance Solutions magazine. Today's tip focuses on demand response and power management.

Most institutional and commercial facilities operate on flat rates from electric utilities. In most cases, utilities base these rates on calculations of the average cost of power delivered to customers. This method has worked for years, but a growing reliance on cooling systems has created a large demand on the electrical grid for reliable power at reasonable rates.

Now, utilities face the choice of buying power from other utilities at high, sometimes unstable rates or building expensive power-generation facilities to meet peak demands. Utilities can use several options to address this situation. They can conduct energy-conservation programs that encourage customers to use less power during peak times. They also can employ smart meters that allow users to track consumption and reduce the amount of energy used during peak-load times.

Another method is to develop demand-response, or peak-shaving, programs.

Some utilities' peak-shaving programs alert a facility when it should go off the grid and generate its own power. Facilities often use natural gas and diesel-powered generators in such situations. Some facilities can operate completely off the grid for a few hours or even several days. Such facilities benefit from lower rates because they meet monthly generating-testing requirements, and managers know the facilities can operate properly when grid power is not available.

In some cases, utilities have generation partner programs, in which the utility buys back the power that facilities generate via alternative sources. This usually is accomplished using two utility meters. One meter is the normal meter that reads the amount of power a facility buys from the utility. The second meter reads the amount of power the utility buys from the facility.

Control systems on the market can monitor the current price of power the utility charges and the price the utility pays for power. As a result, the facility control system either can use the available green power on site or sell it back to the utility.
4

. BAS Can Help Facility Managers Take Advantage of Smart Grid

The electric grid is in line for a nationwide makeover, and building automation systems could help facility managers take advantage of the development.

Today, the electric grid is essentially a one-way street, directing power from the utility to the facility. The so-called "smart grid" will allow both power and data to flow in both directions, with smart meters not only gathering data about the facility's electric use, but also relaying information from the utility to the facility.

The flow of data promises to be increasingly important to facility managers. A big goal of the smart-grid movement is to trim utility peak loads. That will both cut costs and improve the reliability of the grid by reducing the risk of blackouts and brownouts.

One way to achieve that goal is through time-of-use pricing, which brings higher rates at times of peak demand. Another strategy is to send out signals to facilities to cut back on loads as part of a demand response program. A building automation or energy management system can help facility executives take advantage of time-of-use pricing by automatically making adjustments to building systems to reduce peak energy use. For example, the building automation system could automatically direct variable frequency drives on fans to slow in sequence, thereby trimming demand without a noticeable effect on occupants.

The transition to the smart grid will take years. But for facility managers, now is the time to start thinking about how the building automation system will help take advantage of opportunities presented by the smart grid.
RELATED CONTENT: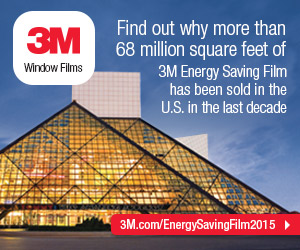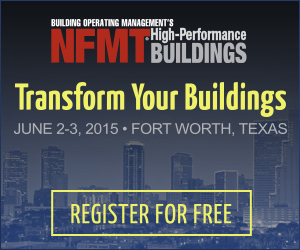 ---
QUICK Sign-up - Membership Includes:
New Content and Magazine Article Updates
Educational Webcast Alerts
Building Products/Technology Notices
Complete Library of Reports, Webcasts, Salary and Exclusive Member Content


All fields are required.


click here for more member info.

---
---
---