4

FM quick reads on Energy Efficiency

---
1. Is Now a Good Time to Lock In Energy Prices?
Today's tip comes to us from consultant Lindsay Audin, President of EnergyWiz. It's about considering whether now might be a good time to contract to lock in long-term power prices. Even with the economy seemingly improving, there still may be a lot of volatility in energy prices due to an EPA regulation currently tied up in the courts.

The regulation, originally announced in July 2011, is called the Cross State Air Pollution Rule, or CSAPR. The rule was supposed to take effect in January, 1, 2012, but a coalition of industry groups successfully petitioned a federal appeals court to block the regulation, which it did just before the new year. And no further ruling is expected until at least the summer of 2012. This regulation would mandate coal-fired plants to shut down temporarily to be retrofitted with pollution controls. Others would be closed permanently. EPA estimates the regulation will prevent 34,000 premature deaths, 15,000 heart attacks and 400,000 cases of asthma - a savings of $280 billion a year in health benefits.

So while uncertainty over this regulation's fate remains, energy prices may fluctuate in the short-term, as suppliers try to predict how the court will rule. If the court sends the bill back for retooling, it'll essentially die, says Audin.

So, even though gas and electricity prices are now at an all-time low, according to Audin, it may behoove facility managers to lock in prices, if for no other reason than to make energy budgeting easier. If you can lock in reasonable pricing for several years, it may be worth it in that you're at least paying for budget stability.
2

. Demand Control Ventilation Systems Can Save Energy, Achieve Occupant Satisfaction

Today's tip from Building Operating Management comes from Angela Cremeans and R. Stephen Spinazzola of RTKL: In facilities with wide swings in occupancy, demand ventilation systems — which strike a balance between occupant satisfaction, energy efficiency and cost savings — are worth a close look.

Demand ventilation systems — also known as dedicated outdoor air systems — are 100 percent outdoor air systems that include filtration along with heating and cooling coils. Normally, demand ventilation systems have some sort of heat recovery and are variable in volume, modulating down to 25 to 50 percent air flow. The systems provide humidity control for the entire building because they dehumidify outside air down to as little as 30 percent humidity, allowing the base building system to be dedicated strictly to cooling, not dehumidification.

Recent development of economical and accurate carbon dioxide sensors makes it feasible to use them as an integral part of a demand ventilation system. Model codes now allow the amount of outdoor air to be reduced below a constant 15 CFM per person.

Of course, there are issues that should be evaluated when deciding to proceed with a demand ventilation system.

The first question is whether local code allows outside air levels to be reduced. If the answer is no, determine whether the code official is willing to look at alternative schemes as part of a comprehensive design solution.

Depending on the base mechanical system, there may be some added first costs to implement a demand ventilation system. A demand ventilation system requires a parallel duct system to get outside air to individual spaces. The biggest savings in operating costs are in conference rooms and other assembly-type spaces.

Demand ventilation should not be considered unless the facility manager plans to do a full commissioning of mechanical systems prior to occupancy. Commissioning will ensure systems are performing as intended. Also, care should be taken to make sure the air balance is designed so that the minimum outside air doesn't drop below what is required to maintain positive building pressure.

This has been a Building Operating Management Tip of the Day. Thanks for listening.
3

. Tracking PUE Can Help Create More Efficient Data Centers

This is Casey Laughman, managing editor of Building Operating Management magazine. Today's tip is that power usage effectiveness, or PUE, can be a good metric for measuring data center efficiency.

Calculated by dividing total site load by IT load in kilowatts (kW), PUE is a good gauge of a facility's energy efficiency, but relying on it alone can be misleading. For example, a new data center designed and equipped for energy efficiency and future expansion which is not yet operating at full design load initially will have a poor PUE. PUE will also degrade if an owner installs new servers with more energy efficient power supplies in an existing data center.

But, as an overall snapshot of how efficient your data center is, PUE is effective. The goal of the "PUE Arms Race" is to drive down power usage effectiveness to 1.0, where the only energy used is the energy powering the computer.

There are three fundamental ways to improve the energy efficiency of a data center. One way is to install new computer equipment with more efficient power supplies, and this is often done as owners periodically refresh their computing equipment. Another is to implement on-site power generation, for example, cogeneration or solar power. These grand-scheme approaches are not often implemented today, but they have increasing potential as the technologies improve and their capital cost decreases.

The third approach is to design, engineer and operate data centers to maximize the efficiency of the building infrastructure. Whatever else an organization is doing, this is fundamental to improving energy efficiency. Here is a look at some of the leading trends in mechanical and electrical systems. Many of the techniques being implemented by data center owners and engineers have an established track record in non-critical facilities. With data center energy costs escalating, these techniques are making their way into the mission-critical arena.
4

. Assess Energy Options Carefully

This is Casey Laughman, managing editor of Building Operating Management magazine. Today's tip is to carefully consider your options before taking steps to cut energy costs.

When considering ways to cut energy costs, facility managers are confronted by myriad choices: energy efficiency upgrades, renewable energy alternatives and energy procurement options. All may yield financial savings, but which comes first — or last? Understanding how they may interact could increase the return on investment (ROI) while avoiding some costly disappointments.

Talk to a contractor, and you may be told to first change out all your T12 fluorescent lighting, or install variable speed drives on HVAC fans, or perhaps replace your boiler. On the other hand, a renewables vendor may tell you to start by adding photovoltaic panels on your roof, or installing a geothermal heat pump, before a hefty state or utility rebate program gets maxed out by others doing so.

An energy broker may claim you can save more by buying your fuel or electricity through him than you'll ever save from upgrading equipment, so that's where you should start.

But the best place to begin is with a thorough energy analysis covering all those bases. Such an analysis, when conducted by an independent professional energy consultant, generally prioritizes options (or combinations thereof) based on how quickly they return the investment as savings (i.e., ROI). Doing so may provide guidance that alters both the choices and the order in which they should be pursued.

In the past, analyses of energy cost, use, and options were called "energy audits." That term fell out of favor because it sounded too much like an investigation into one's finances. Today's term is "assessment." Along with a study of energy efficiency choices, the best assessments include an examination of appropriate renewable energy options and energy procurement strategies.
RELATED CONTENT:
Energy Efficiency , Power Prices , Cross State Air Pollution Rule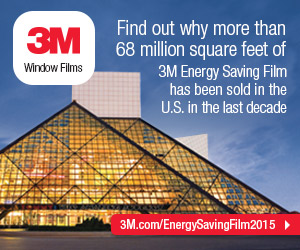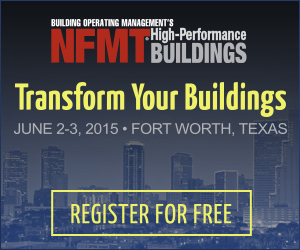 ---
QUICK Sign-up - Membership Includes:
New Content and Magazine Article Updates
Educational Webcast Alerts
Building Products/Technology Notices
Complete Library of Reports, Webcasts, Salary and Exclusive Member Content


All fields are required.


click here for more member info.

---
---
---