4

FM quick reads on Energy Model

---
1. How Should You Use an Energy Model?
Today's tip is about how to develop an energy model to be a useful predictor of how the building will use energy.

A prerequisite for LEED for New Construction certification, energy models amalgamate information about building systems to simulate approximately how much energy the building will use after it is built. Experts suggest that the energy model should be as important to the planning and programming of the building as the architectural drawings themselves.

One of the most important things to keep in mind regarding energy models is that they should be used not to predict exactly how much energy a building will use, but more to evaluate building choices and compare and contrast different strategies.

In regards to that idea of comparison instead of prediction, keep in mind these three points for how an energy model can be used to identify synergies in building systems and keep energy costs down.

1) Reduce equipment size – Modeling various building shapes, sizes and orientations and how they affect building equipment can result in discovering that a smaller HVAC system will do the trick.

2) Find areas of highest impact – Doing comparisons of ''what–ifs'' show the tipping point on the law of diminishing returns for energy decisions, and therefore allow facility managers to make decisions based on strategies with the highest energy impact.

3) Identify building performance relationships that don't make sense – Energy models allow facility managers to discover that the "if some is good, more is always better" rule doesn't always add efficiency to a building.

When preparing an energy model - and there are several different types of software packages out there, some of them like the Department of Energy's eQuest, are available for free. They take into consideration three main sets of variables – weather and climate; energy and utility; and building components.
2

. How To Get the LEED-EBOM Water Efficiency Points

Today's tip is about understanding the water efficiency credits in the LEED for Existing Buildings: Operations and Maintenance rating system.

For many facility managers, water efficiency isn't much of a priority because water is perceived as abundant and cheap. But LEED-EBOM has been effective at getting folks to care, because it requires a 20 percent reduction in in-building water use to achieve any level of certification.

Additionally, LEED-EBOM offers 14 additional points for water efficient strategies, like metering, additional plumbing and fixture efficiency, water efficient landscaping, and cooling tower water management.

Two easy and relatively cheap ways many facility managers have attacked the water efficiency credits is with aerators and retrofit kits to transform existing single-flush plumbing fixtures to dual-flush. Aerators for faucets usually cost less than $1 each, and can be installed easily by facility maintenance staff.

However facility managers decide to go about water efficiency measures, a critical step in the process is to communicate with occupants about what is happening. To many, the restroom is sacred, and so messing with any part of such a place of habit can have dire consequences in terms of negative occupant feedback. Just letting occupants know, for instance, that you've added aerators to the faucets can save all kinds of trouble calls about how there must be a problem with the pipes because the water isn't flowing as quickly as it used to.
3

. Some Green Legal Issues To Be Aware Of

Today's tip is about green legal issues and how they could affect an owners' legal recourse if a building fails to perform as expect.

The key to any legal recourse is what is in the contract. Of course, this is nothing new. In fact, experts say really the only thing that's new about green building litigation is the idea of levels of certification vis-a-vis the LEED rating system. Breach of contract and negligence lawsuits with construction projects are relatively common.

The issue is that most designers and consultants, without a ton of restrictions and qualifications, will not guarantee a LEED certification or a particular level of energy performance. The reason is that designers don't control the entire process of LEED certification. And for energy, they'll say that the way the building is operated has as much to do with its energy efficiency as the design. Furthermore, several sources familiar with green building litigation practically laughed at the idea that an energy model would be useful in court as evidence of negligence or breach of contract for an underperforming building.

Owners should work with designers to spell out specifically in the contract which party in the design and construction process has responsibility for which tasks - including LEED credits. That way, if something goes wrong with the certification, owners can point to a particular instance of negligence or breach of contract, and have a much better chance in the courtroom.
4

. Tax Deductions Getting Easier for HVAC Energy Efficiency

Today's tip is to look into the possibility of tax deductions when making energy efficient HVAC upgrades.

The Energy Policy Act, or EPAct, provides tax deductions for HVAC installations that meet certain criteria. There's been an upswing in the number of HVAC projects qualifying for deductions, says Charles Goulding of Energy Tax Savers.

To qualify for a deduction, an HVAC project must reduce energy costs at least 16.67 percent below the costs for a building designed to meet ASHRAE 90.1-2001. The project has to use energy modeling to show the energy cost savings.

That last criteria - documenting expected savings using an energy simulation model approved by the Internal Revenue Service - used to be a major hurdle to getting tax deductions for HVAC projects. But the past several years have seen three changes that make energy modeling less daunting. For one thing, the LEED certification program also requires building energy modeling. The growing popularity of that program means that more projects are using modeling. Facility managers should be aware, however, that modeling for EPAct deductions requires a different approach than LEED modeling, and facility managers should ensure that engineers doing the modeling understand EPAct requirements.

Another big change is that more current undergraduate architecture and engineering student are learning how to prepare building energy simulation models. That pool of expertise is making modeling more accessible to facility managers.

A third reason that modeling is no longer the hurdle that it used to be is the increase in the number of IRS-approved energy modeling programs.
RELATED CONTENT: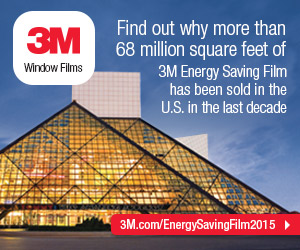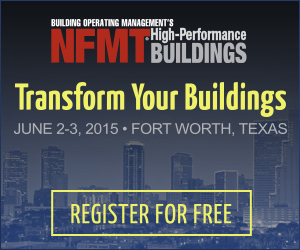 ---
QUICK Sign-up - Membership Includes:
New Content and Magazine Article Updates
Educational Webcast Alerts
Building Products/Technology Notices
Complete Library of Reports, Webcasts, Salary and Exclusive Member Content


All fields are required.


click here for more member info.

---
---
---