4

FM quick reads on Commissioning

---
1. Four Steps To Ensuring Successful Commissioning
Today's tip includes four steps facility managers should take to ensure success when undertaking a commissioning project. Experts often suggest that commissioning is delivered unevenly in the field, and facility managers and owners, when hiring a third-party commissioning agent, don't usually have a good sense of whether a commissioning process was successful or not. In other words, there always seem to be a few things that the commissioning process should've caught, but didn't. So here are four steps to make sure FMs get the most out of their commissioning process.

The first step is probably the most obvious: Communicate, and communicate well. Facility managers must be clear when contracting with an agent about their expectations, the services to be provided, and what will happen if something goes wrong. The commissioning agent usually coordinates the commissioning team with the facility manager and representatives from the architect and designer. So make sure that you're always in the loop about what is happening and raise any concerns early in the process.

Secondly, make sure that the owner's project requirement, or OPR, document is up-to-date and accurate. This document must be delivered to the project team early in the design process, and will be one of the main resources for the commissioning agent - so it's critical that it is updated frequently regarding strategies, systems, material selections, construction techniques, and operations and maintenance policies and procedures.

Third, incorporate things you've learned from past projects. For example, if the commissioning process has felt rushed in the past, build in a little more time. If you're undergoing a commissioning process for the first time, use your network to find out what other facility managers have done to be successful.

Finally, develop a very specific commissioning specification for the commissioning agent. This is where the rubber meets the road in the commissioning process. For best results, the plan should include reviews at three phases: the schematic design phase, the design development phase and construction documents phase. One tip to consider is that the commissioning agent should coordinate with the designer so that only one set of comments is sent back to contractors during construction. When the building is completed, a good commissioning agent will work with the facility manager for several months of operations, to analyze data and examine trends. This will help tune the building for optimal efficiency.
2

. Five Ways BIM Can Benefit FM

Today's tip is about five benefits facility managers can take advantage of by using building information modeling, or BIM, as a tool for facility management.

The first benefit comes from integrating a BIM model with a facility's maintenance management system. If a preventive maintenance program isn't already automated, BIM can do that. And if it is, BIM can connect to the existing software package to supplement the data and information that already exists, ensure an even more robust maintenance program. Essentially, the BIM model becomes an electronic owners manual, and can also be a valuable tool if facility managers undertake a recommissioning process.

Secondly, BIM can improve space management. BIM can show quickly and visually where space could be used more efficiently and help make it

Third, BIM can help with building analysis, especially in regards to sustainability initiatives, like LEED-EBOM. The BIM model can be a continuously updatable repository for all the data collected and programs developed in conjunction with green goals. That way, when it comes time for LEED-EBOM recertification, the BIM model is a one-stop shop for identifying which new credits to tackle or which credits should be improved upon.

Fourth, BIM can help streamline change management. Facility managers can use the BIM model to scenario plan and configure space more efficiently. BIM can also help identify conflicts when space requirements or purposes change.

Fifth, new software packages are being created and put out on the market that allow a BIM model to connect with a facility's building automation system. This has numerous benefits in terms of information management and system efficiency. After all, nothing is more expensive than information you can't trust, as the common saying goes.
3

. Facility Staff Should Be Involved in Retrocommissioning

Today's tip from Building Operating Management: To maximize the benefits of retrocommissioning, get the facility operations staff involved in the retrocommissioning process.

Retrocommissioning is a cost-effective way to improve the performance of building systems. A study by Lawrence Berkeley National Laboratory found that the median energy savings is 16 percent on retrocommissioning projects. With a payback of little more than a year, the ROI is nearly 100 percent. Although retrocommissioning may seem to be exclusively a matter of hardware and software, the facility operating staff is actually vital to success. For example, if an operator doesn't trust the optimization function to turn equipment on at the proper times, the operator may come in a 5 a.m. and turn all the chillers on, just to be safe.

It is worthwhile to talk to building operators at the start of the retrocommissioning process. After all, they know the quirks of building operation better than anyone, even if they don't have the time to investigate optimization opportunities themselves.

Because the operating staff ultimately has control over the system, it's also essential to ensure that the controls are no more sophisticated than the people who will operate the system. One approach is to limit the system capabilities to the knowledge of the operators. Another is to upgrade the operators' knowledge base.

Don't underestimate the importance of operator training. When planning training, keep in mind that it may not just be the chief engineer who can make changes to the control settings. Even if the chief engineer is trained, other people on the staff may make changes and neglect to tell the chief engineer. That's why it is important to get everyone on board, not just the chief engineer. One option is to train others on the staff, but if that is not possible, another approach is to restrict the ability of other staff members to make changes to the system.
4

. The International Green Construction Code

Today's tip is about the International Green Construction Code, currently in Version 2.0 and expected to be released in final version in March 2012. At that time, many experts have not-so-subtly suggested that the construction and facilities management industries will change forever.

That's because the code contains stringent energy efficiency and material sourcing and recycling standards. But for facility managers, possibly the most cogent part of the code is that it contains requirements for commissioning, operations and maintenance. No other building code really deals with what happens after a building is built. So the IGCC is unique in that respect. The code requires project teams to do pre- and post-construction commissioning, develop operations and maintenance manuals, and complete various other requirements that fall into the facility management realm.

Another section deals with the alteration, repair, addition, sale and change of occupancy of existing buildings. If any of these situations occur, the code is triggered to apply to that existing building. That's a major departure from standard building codes as well, and is certainly one of the more controversial sections in the IGCC.

Some have asked what will happen to the LEED rating system once IGCC is widely adopted. The answer is simple, according to U.S. Green Building Council sources. Codes provide the minimum of what is required, whereas voluntary standards provide the ceiling, so LEED will continue to evolve to ensure that only projects that exhibit the highest levels of sustainability can be certified.

The IGCC will undergo a public hearing in May, 2011 in Dallas, with a final approval vote slated for November, 2011 in Phoenix.
RELATED CONTENT: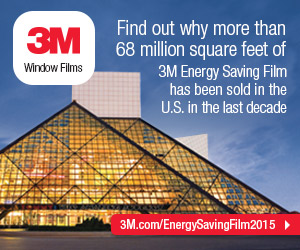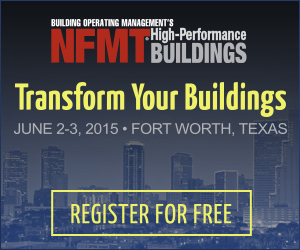 ---
QUICK Sign-up - Membership Includes:
New Content and Magazine Article Updates
Educational Webcast Alerts
Building Products/Technology Notices
Complete Library of Reports, Webcasts, Salary and Exclusive Member Content


All fields are required.


click here for more member info.

---
---
---