4

FM quick reads on Energy Efficiency

---
1. Energy Strategy for the Road Ahead
Hello. This is Greg Zimmerman, executive editor of Building Operating Management magazine.
Today's topic is a comprehensive report produced by the Global Business Network in conjunction with the Environmental Protection Agency's Energy Star for Buildings program. The report is titled Energy Strategy for the Road Ahead.
The report lays out four future energy scenarios and explains how executives can prepare their businesses for an uncertain energy future. The report identifies what should comprise the fundamental elements of facility executives' energy strategy. They include.
Continually improve energy efficiency across the entire company, including clear processes and tracking systems to identify opportunities.
Have a corporate energy director and energy team supported by sufficient human and financial resources.
Implement a corporate energy policy accounted for to the top levels of the company.
Measure and track energy performance for all energy use, benchmark energy use against similar facilities, and use aggressive numeric goals that stretch performance targets.
Communicate to occupants the value and importance of energy efficiency and constant improvement.
To download the report and to watch some podcasts of Peter Schwartz, chairman of the Global Business Network, explaining the report, go to energystar.gov, click on Buildings and then clink on the link titled "Energy Strategy for the Future." Also, look for an article on the report in the February issue of Building Operating Management.
2

. Building automation and maintenance

I'm Dan Hounsell, editor of Maintenance Solutions magazine. Today's topic is building automation and maintenance. When organizations face tough economic times, maintenance and engineering managers often receive one overriding directive: Cut department costs. But that objective often is a complex task, as managers with Pittsburgh International Airport understand all too well. Fortunately, the airport's decision to upgrade its building automation system, or BAS, has paid dividends that go far beyond the more common benefits of energy efficiency. The airport upgraded its BAS in 2002, just as the airline industry was entering a prolonged financial slump. Managers knew the upgraded system would have to meet cost-cutting objectives and energy-efficiency demands. The arrival of the BAS has translated into benefits that also involve technician productivity and worker efficiency. For example, the BAS streamlines troubleshooting activities by allowing technicians to trend areas to analyze the indoor environment more accurately. "Trending is probably one of the best things we can do," says Len Boehm, an HVAC supervisor. "If we know we have a problem area, or if we know we have an area where we're over-conditioning, we can definitely go into that right away. We're way ahead of everything, instead of being behind it." The BAS also directly affects the way technicians look at long-term equipment performance. The system aids technicians in performing thorough preventive maintenance, ensuring strong performance throughout the equipment's life cycle. "We're checking the zones, we're checking pneumatics, and the (direct digital control) panel's checked," Boehm says. "Even the air that feeds our pneumatic electronic systems, we're checking that for moisture and oil content." The new BAS not only has helped the maintenance department become more efficient. It also has helped follow through on the goal of lowering utility costs. Says Boehm, "One of the things we can't afford to do is be behind the 8-ball here because we don't have that manpower that we used to have. This system has made it that much easier. I guess you could call it the 12th man."
3

. Understand the Energy Star Label for Roofing

Today's tip is about understanding and using the Energy Star label for roofing products. According to the Environmental Protection Agency, which runs the Energy Star program, Energy Star-labeled roofs can reduce peak cooling demand by as much as 15 percent.

To be Energy Star labeled, a low-sloping roofing product – that is one that is applied to a roof with a slope of 2:12 or less – must have an initial reflectance of 65 percent, and a three-year weathered reflectance of 50 percent. For steep slope roofing, the initial solar reflectance must be 25 percent and 15 percent after three years of weathering.

According to EPA, there are four main benefits to using Energy Star-labeled roofs on your buildings. 1) Energy Star-labeled roofs save money on energy costs, because less heat is transferred into the building, meaning the air conditioner doesn't have to work as hard. 2) Cooling equipment could possible be downsized because not as much cooling capacity may be required. 3) On a macro level, there will be decreased pollution in urban areas, because less energy is needed to be produced at fossil fuel-burning power plants, and 4) Increased roof life, because a cooler roof has to endure less thermal stress.
4

. Use Results from Low- and No-Cost HVAC Measures to Sell Capital Upgrades

It's not unusual for facility executives to get turned down when they request money to upgrade the HVAC system. In some cases, that's because management simply doesn't believe that upgrades will really pay off.

When that happens, facility executives can try a range of low- and no-cost measures to cut energy use — things like uncovering blocked air returns or insulating pipes, or ensuring that variable speed drives aren't running on full speed all the time. Measures like those can bring noticeable savings. And the savings from those efforts can help facility executives win funding for measures that require more investment.

But simply making those improvements probably won't be enough to persuade top management to invest in HVAC upgrades for further savings.

For one thing, facility executives will have to show that the low- and no-cost measures actually paid off. That means creating a baseline for the amount of energy used before those steps were taken, then showing that energy consumption did indeed fall, at least when adjusted for degree days.

Don't wait until a project needs funding to spread the word about low- and no-cost success stories. Whether it's memos, reports, a newsletter or a Web site, facility executives have many options for letting the rest of the company, especially top management, know about ongoing efforts to trim energy use. And when those messages can include verified savings, they are all the more powerful.

That approach can be especially effective when top management thinks that electricity costs are essentially fixed and doesn't believe that investing in HVAC upgrades can pay for themselves by reducing energy expenditures. That impression isn't easy to change, and a series of messages reinforcing the same idea will allow time for the change to take place.


RELATED CONTENT: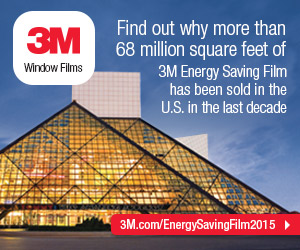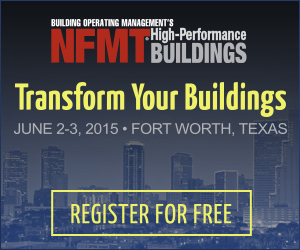 ---
QUICK Sign-up - Membership Includes:
New Content and Magazine Article Updates
Educational Webcast Alerts
Building Products/Technology Notices
Complete Library of Reports, Webcasts, Salary and Exclusive Member Content


All fields are required.


click here for more member info.

---
---
---