4

FM quick reads on energy efficiency

---
1. Energy Audits: Developing a Plan
This is Chris Matt, Managing Editor of Print & E-Media with Maintenance Solutions magazine. Today's tip is developing a game plan for an energy audit.

Energy audits vary in complexity, so determining the exact scope and content of the audit is an important step for maintenance and engineering managers. Managers need to make sure those conducting the audit look for ways to optimize systems and reduce energy where possible.

The following four tasks help properly focus the auditors' efforts:

Understanding the building and building systems. Performing a walk-through survey of the building provides a better understanding of the facility's construction, equipment, and energy-consuming systems. Managers need to identify opportunities for equipment replacement and upgrades, as well as identify system modifications that might improve the overall performance of a major building system, such as the chilled-water system.

Understanding operation and maintenance. Talk with the engineering and operations staff regarding the operation and maintenance of a building's energy-consuming systems. Identify maintenance problems and practices that affect energy efficiency. Use the building-automation system or energy-management system to better understand the facility's operation.

Analyzing building energy use. Start with a review of utility bills. Managers can use these bills to understand a building's current energy use and, if possible, the trend of energy consumption in years past.

Reviewing utility rate options. Review current utility rates, including monthly demand and consumption charges. Managers also should identify on-, mid-, and off-peak charges.
2

. The 10-Minute Tune Up About Energy

Today's tip is about how one organization's facility team is working to communicate to its occupants what they can do to help the company's overarching energy and carbon footprint goals.

The organization, IFC, a development bank in Washington, D.C., is in the midst of what it calls its 10-Minute Tune Up Initiative. Essentially, a member of the sustainability or carbon footprint team is going around to every one of the 2,500 employees that work at the bank's headquarters building to tell them about things they can do to help save energy and be more environmentally conscious - like setting their computers to sleep after five minutes and making sure they understand recycling and composting procedures.

The organization is using the facility's LEED Platinum certification as a way to frame these strategies, as well as telling staff about the organization's goal of being carbon neutral.

Despite the sheer time it will take to complete this initiative, the facility folks at IFC consider it a worthwhile endeavor, as it represents a way to continuously improve after its LEED Platinum certification.

Whether or not facility managers set themselves a goal of talking on a one-on-one basis to each building occupant, FMs should definitely devise a way – whether newsletter, help desk or even making themselves available in the cafeteria during lunchtime – to stay in constant communications about sustainability and energy initiatives. After all, occupants are a key part of energy-saving success.
3

. Tax Deductions Getting Easier for HVAC Energy Efficiency

Today's tip is to look into the possibility of tax deductions when making energy efficient HVAC upgrades.

The Energy Policy Act, or EPAct, provides tax deductions for HVAC installations that meet certain criteria. There's been an upswing in the number of HVAC projects qualifying for deductions, says Charles Goulding of Energy Tax Savers.

To qualify for a deduction, an HVAC project must reduce energy costs at least 16.67 percent below the costs for a building designed to meet ASHRAE 90.1-2001. The project has to use energy modeling to show the energy cost savings.

That last criteria - documenting expected savings using an energy simulation model approved by the Internal Revenue Service - used to be a major hurdle to getting tax deductions for HVAC projects. But the past several years have seen three changes that make energy modeling less daunting. For one thing, the LEED certification program also requires building energy modeling. The growing popularity of that program means that more projects are using modeling. Facility managers should be aware, however, that modeling for EPAct deductions requires a different approach than LEED modeling, and facility managers should ensure that engineers doing the modeling understand EPAct requirements.

Another big change is that more current undergraduate architecture and engineering student are learning how to prepare building energy simulation models. That pool of expertise is making modeling more accessible to facility managers.

A third reason that modeling is no longer the hurdle that it used to be is the increase in the number of IRS-approved energy modeling programs.
4

. Using the Climate Climate Initiative to Fund Energy Efficiency Projects

Today's tip is about how you can work with the Clinton Climate Initiative to get money to upgrade inefficient facility equipment. The Energy Efficiency Building Retrofit Program, a program administered by the Clinton Climate Initiative, helps hook up facility executives with Energy Service Companies, which identify projects that can reduce energy by 20 to 50 percent. Facility executives will sign up for an energy performance contract with the ESCO, and then be eligible for financing from financial institutions participating in the program. The energy savings are then used to repay the loan.

There are several benefits to utilizing the program, not the least of which is that you can tap into funds for energy upgrades that may not been have available otherwise. It offers facility executives the opportunity to package several energy upgrades into one project. And, it gives access to a wide array of experts and information that can be invaluable resources during the energy upgrades and beyond.

The overarching goal is to reduce carbon dioxide emissions from commercial facilities by accelerating facility executives' timetables for replacing inefficient equipment.

Not all projects will be good fits for the project, however. A building that has recently been upgraded extensively, for instance, probably won't qualify. Small buildings may not be good candidates either, due to the relatively long ROI for equipment upgrades. Most buildings in the program are 100,000 square feet or larger.

For more information, see the article in the July 2010 issue of Building Operating Management or go to www.clintonfoundation.org.
RELATED CONTENT: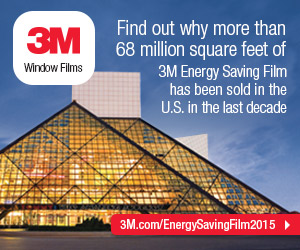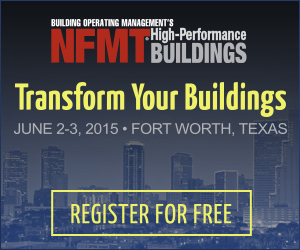 ---
QUICK Sign-up - Membership Includes:
New Content and Magazine Article Updates
Educational Webcast Alerts
Building Products/Technology Notices
Complete Library of Reports, Webcasts, Salary and Exclusive Member Content


All fields are required.


click here for more member info.

---
---
---