4

FM quick reads on critical facilities

---
1. Pay Close Attention To Staffing Challenges In Critical Facilities
One key consideration to reliable operations in critical facilities is the challenge of staffing issues. Although the data center industry has been successful at "hardening" facilities and physical infrastructure, it has not done as well with the associated operating staff and facility management aspects.

It is widely recognized that the vast majority of critical facility problems can now be attributed to human error (some sources claim as high as 70 to 80 percent of problems). There has been a direct correlation between the increase in infrastructure complexity and the increase in human error by the operating staff.

The problem here is not one of availability. Most critical facilities have staff on-site continuously (100 percent availability). The problem is in staff reliability (and in some cases validity). Unlike computers, people get tired, distracted, sick, confused, etc., which can all lead to unreliable performance.

The answer is to have processes that produce reliable results. Detailed, step-by-step procedures are a good example, but unless they are followed correctly each time there is no guarantee of a reliable outcome. On the other hand, if operating staff is required to initial a checklist as each step is completed, and to have the action witnessed by a separate participant, the reliability of the process improves greatly. If the procedure also describes the expected outcome or result associated with each step, such as the expected pressure and flow when starting a pump, or the expected indicating lights and annunciations when closing a breaker, then the validity of the process is ensured. Operating staff who blindly follow a procedure without equal attention to the results will inevitably produce unintended outcomes.

Performance-based training is also a process. Training a new computer or controller is simple and quick. Download the programming, connect to the network, and the new computer is 100 percent as capable as the failed computer or controller that it replaced. Training new staff isn't quite as easy. People are individuals. Each of us is a one of a kind.
2

. How To Limit Human Error In Critical Facilities

Over the last 15 years, most building operators have come to recognize people account for the majority of interruptions to critical operations. Human error is identified as the root cause in 60 percent to 80 percent of data center downtime events, year after year.

Those who maintain the critical facility's infrastructure systems require written procedures to consistently carry out riskier activities such as system transfers, when system redundancy is reduced as equipment is brought off-line for maintenance or repair. Just as important are procedures for resolving emergency scenarios. A critical facility may require 150 to 200 documents to cover both of these categories, due to the number of infrastructure systems involved. This number seems high when compared to a non-critical facility's needs. However, by comparison to another critical endeavor, it is roughly one-fifth the number of procedures required for operating a nuclear submarine.

In all cases, procedures need to be site-specific, as each facility's configuration is unique. One individual on the facilities staff must be assigned the role of procedures owner and be provided dedicated time each month to make continual progress with the program. Typically, the procedures owner is provided a contracted resource to get the program started.

Written processes are much more important when addressing areas where personnel from multiple departments have access. In the case of a data center facility, the computer room is most critical. Tasks performed there present the greatest risk of error, because multiple departments are involved and a higher frequency of human activity occurs within the room.

To reduce the high potential for error when multiple groups work together in one space, it is necessary to develop written mutual expectations between the departments involved. Some organizations refer to these as internal service level agreements. The documents can be as simple as one page, but must be endorsed by each department head and be consistently enforced.
3

. Complexity Complicates Data Center Maintenance

The issue of complexity and computers resides within much of today's computer equipment. Just open the panels and cabinets of uninterruptible power supply (UPS) units and paralleling control cabinets, chiller control panels, paralleling switchgear, etc., and look inside. To most operating staff, this equipment has essentially become black boxes as well. So as the infrastructure has outpaced the staff's ability to troubleshoot and repair, the reliance on good maintenance practices becomes even more crucial.

Computers, programmable logic controllers, device-specific controllers, etc., are essentially "black boxes," which can complicate data center operations and maintenance. They typically don't give advance notice of pending failure, and when they do fail, the operating staff cannot make repairs or replacements. They have to call for vendor support and take manual control of the infrastructure involved.

The basic purpose of maintenance is to increase the availability of the equipment (and systems) being maintained. At the bottom of the pile is "corrective maintenance," or simply put, "fix it when it breaks." It takes the least effort from a management perspective, but results in the lowest availability and in most cases ends up costing the most in both total cost of ownership (TCO) and impact to operations.

The next rung up is preventive maintenance where you (hopefully) follow the manufacturer's recommendations to inspect and care for the equipment to extend its life and optimize its performance. In this case, you live with some planned unavailability (shutdowns) to afford the opportunity to care for the equipment (check belts, change filters, torque connections, etc.). The result is increased lifespan, more reliable performance, and lower failure rates.

The best practice is to supplement a preventive maintenance program with predictive maintenance using on-line condition-monitoring technologies. The most common and valuable on-line condition-monitoring technologies are thermography (infrared scanning) and vibration analysis. These monitoring techniques not only provide incredible insight regarding the health of the equipment, but actually require the equipment to be in operation, so the need for outages is reduced. By trending the results over time, a facility manager can see the health of the equipment start the inevitable decline towards predefined thresholds and "predict" when the equipment condition or performance will be adversely affected.
4

. Determining Optimal Start Time Delays For Generators

The standby-generator start-time delay programming adjustment is driven by a number of factors.

Opinions range from 0.5 seconds to 30 seconds. One concern is that the majority of utility power bumps last less than 3 seconds. Therefore you can have quite a few unnecessary engine starts with start programming set for less than 3 seconds.

The short power bumps typically result from utility re-closers that automatically open and close quickly in an attempt to "shake loose" a problem on the lines, such as tree branches, animals, etc. Re-closers are often programmed by the utility to open and re-close quickly a couple times, resulting in power bumps of 1 second or less, then to remain open up to about 3 seconds on the third and typically final attempt. The fourth time a re-closer opens it typically stays open for many minutes or longer (awaiting manual intervention).

Another concern is that many times the utility fails, then returns, and almost immediately fails again. A generator start timer (typically located in the ATS or generator switchgear) will typically reset when power returns. For UPS backup energy storage, the recharge time is typically 10 times longer than the discharge time, so rapid short utility bumps can cumulatively draw down short-term storage (a very real concern for flywheel UPS systems). Multiple 3 to 10 second utility power failures within a short duration can leave a UPS flywheel too depleted to provide ride-through time.

Most engineers recommend programming generator start time delay settings in the 3 to 5 second range. If utility power is down for more than several seconds it will probably be down for several minutes or hours, so you might as well start your engines. It's best not to challenge UPS batteries any longer than necessary and risk the chance of a UPS failure. The longer a data center runs with no cooling while waiting for generator power, the greater the risk of the data center overheating. However, starting the generator for every light flicker takes its toll on equipment, with impacts on reliability, maintenance, and environmental emissions.
RELATED CONTENT:
critical facilities , data center reliability , data centers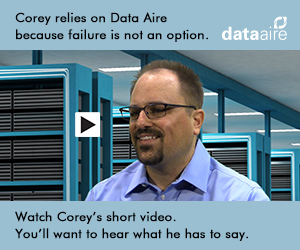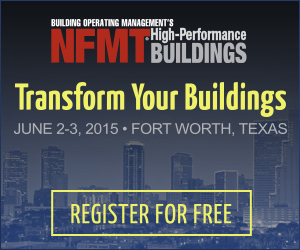 ---
QUICK Sign-up - Membership Includes:
New Content and Magazine Article Updates
Educational Webcast Alerts
Building Products/Technology Notices
Complete Library of Reports, Webcasts, Salary and Exclusive Member Content


All fields are required.


click here for more member info.

---
---
---