4

FM quick reads on Building Automation

---
1. What Interoperability Is and Isn't
If two devices are interoperable, they can share information and commands without the need for a gateway or other special hardware or software to translate from one protocol to another.

But that doesn't mean the devices are interchangeable. In other words, just because thermostats from two different manufacturers are interoperable, facility executives cannot simply replace one with another and expect the second to work exactly the way the first did.

For devices to be interchangeable, both the way protocols are implemented and the capabilities of devices would need to be standardized to a far greater extent than is currently the case.

If devices were interchangeable, facility executives would have far more freedom to mix and match devices from different manufacturers. But there would be fewer choices about features and the way those features are implemented.

2

. Look at Green Building Needs When Planning BAS

There are many advantages to a good building automation system, but one that is increasingly important but often overlooked is the way that a sophisticated control system can help a facility pursue green strategies.

A building automation system can be designed to make it easier to save energy and to ensure good indoor air quality. But achieving those benefits to the fullest may entail extra points of control, which may raise the cost of the system. Understanding how those benefits support the larger goal of green design can help to justify any extra costs, as well as the time required for the facility executive to ensure that those control strategies are part of the specification.

A building automation system can be particularly important in facilities that decide to seek LEED for Existing Buildings, or LEED-EB, certification. One of the biggest challenges of LEED-EB is gathering information to document building performance. A sophisticated building automation system can provide a lot of that information.

Even if a building never seeks LEED-EB certification, the environmental benefits from the building automation capabilities remain — a fact that should be considered at the earliest stages of BAS design.

3

. Evaluate HVAC System Before Upgrading the Energy Management System

Energy management systems have become powerful tools for facility executives. But even the best control system is no better than the equipment it controls. That's why it's important to take a hard look at the HVAC and other systems that will be tied in to the energy management system. The energy management system won't make up for neglected maintenance on the boilers or the chiller. Nor will it make an aging HVAC system perform like a new one.

To ensure that a new energy management system will deliver the anticipated performance, it's worthwhile to survey the operating condition of every component that will be connected to the new system. Some components may require extensive maintenance. Others may need to be replaced. That work should be budgeted for along with the energy management system upgrade. If those steps aren't taken, the energy management system could come to be seen as an expensive white elephant.

4

. How Hard Will It Be to Integrate Systems?

I'm Ed Sullivan, editor of Building Operating Management magazine. Today's topic is planning for building systems integration.

Not all integration projects are created equal. Some are fairly straightforward; others are just the opposite. Exactly how difficult it is to link systems depends on a range of factors, including the architecture of the existing systems, the hardware involved and the goals of the integration project. In some cases, integration is impossible. Even when it is possible to connect systems — other than ones designed for interoperability – functionality may be lost and gateways are generally required. All of that can lead to surprises when facility executives start receiving bids. What the facility executive wants and what the organization will pay for may be far apart.

The only way to know what an integrated system will deliver, what it will cost and how hard it will be to accomplish is to lay out a very precise specification. And the specification should be based on a careful analysis of the benefits that the integrated system will deliver. That will make it far easier for the facility executive to decide if integration is worth the price when bids start coming in.

RELATED CONTENT: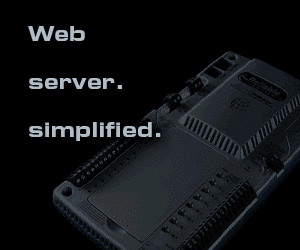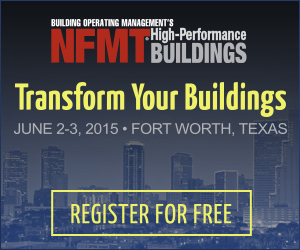 ---
QUICK Sign-up - Membership Includes:
New Content and Magazine Article Updates
Educational Webcast Alerts
Building Products/Technology Notices
Complete Library of Reports, Webcasts, Salary and Exclusive Member Content


All fields are required.


click here for more member info.

---
---
---