4

FM quick reads on building automation

---
1. Building Automation Systems Will Continue To Offer New Capabilities
Today's tip from Building Operating Management comes from Douglas Yon of Facility Engineering Associates: Building automation technology will continue to offer new capabilities for facility managers.

Technological advances have led to many gains with BAS. For example, at one time, a facility manager needed to have on-site or remote dial-up access to a building automation front-end to connect with the BAS. Now, internet dashboard interfaces and cloud integration enable connectivity with other building systems through the BAS by facilitating the exchange and collection of BAS data. This connectivity allows facility managers to access, monitor, and control building systems. From a BAS dashboard, other buildings and building systems, regardless of how sophisticated the automation system is, can be represented and accessed - to the extent that the remote building or system will allow.

Cloud technologies and layered Internet dashboard interfaces continue to be improved to boost the exchange of BAS data. This may allow large data to be consolidated to evaluate performance, review historical and real-time trends, and establish benchmarks. "Data mining" could lead to improved risk assessment, reliability-centered and predictive-maintenance practices and general preventive maintenance activities. This could lead to further building intelligence with the automation system recommending operational strategies and maintenance options that incorporate cost analysis.

In addition, there is likely to be integration with non-building performance computer based technologies. For example, expanded security and video monitoring can be used to sense motion or survey for leaks in water and gas systems. Similar systems can be used for tighter heating, cooling, and lighting scheduling based real and historic occupancy patterns.

Driving availability and serviceability of these Internet-based communications will be broadband connectivity and wireless accessibility.

This has been a Building Operating Management Tip of the Day. Thanks for listening.
2

. Metrics, Data Goals Should Guide Selection of Facility Management Software-based Tools

Today's tip from Building Operating Management comes from Angela Lewis of Facility Engineering Associates: Knowing what data to collect and what metrics to use is key to selecting the right software-based tool to help take advantage of facility data from the building management system and other sources.

The past few years have seen the introduction of powerful software based tools for benchmarking, energy dashboards and energy analytics. Although the tool selected is important, the processes that drive the use of the tool are perhaps even more important. A large part of this process is determining what data to collect and what metrics will most effectively support decision-making. Start by determining about five metrics and collecting the data needed to quantify those metrics. If the facility team seeks to collect too much data or identify too many metrics too early, there is a risk of being overwhelmed with the amount of data.

The goal is to transition to using the metrics as part of day-to-day decision making. For example, a college campus laboratory building was used as a pilot to test an energy dashboard with five metrics: whole building energy consumption (BTU/SF/year); energy consumption per source, electricity (kWh/SF) and natural gas (BTU/SF); overall building cooling (kW/ton), limited to chillers only; overall ventilation (CFM); and peak electrical demand (kW). After the dashboard was successfully implemented in one building, it was deployed to several other buildings on the campus.

To determine what metrics to select, identify the most frequent or largest decisions that are made. When considering energy consumption, metrics that compare total building energy consumption at the whole building level can be very helpful for a campus with multiple buildings to determine which buildings are the most energy intensive. However, to determine how to reduce the energy consumption, more detailed information is needed, such as energy consumption of lighting and cooling per square foot. Metrics that quantify energy costs are also important. Regardless of the metrics selected, it is important that meters with the appropriate level of accuracy are installed and that meters are properly calibrated.

This has been a Building Operating Management Tip of the Day. Thanks for listening.
3

. Wireless Option for Building Management System Has Pros and Cons

Today's tip from Building Operating Management comes from Josh Thompson, of Point Source, LLC: Be familiar with both the pros and cons of wireless building management systems.

Here are

Most BMS systems now afford integration with wireless solutions. Those that are not "native" to a certain technology can be translated with gateways that are readily available and affordable.
Wireless devices allow BMS devices access to challenging and hazardous spaces, including historic/renovation spaces where cables simply cannot be used.
Because there is no need to re-route cabling, there is flexibility in design and facility re-purposes.
In deployment, wireless solutions are often less expensive than hardwired alternatives, particularly when the cost of conduit and copper are factored.
Wireless systems are electrically isolated, making them immune to lightning or other electrical damage.
When properly configured, wireless systems are more secure than a wired equivalent, both in terms of data security and protection from physical damage to infrastructures/cabling.
But beyond those benefits, there are other factors that must also be considered.
Wireless solutions require frequency planning coordination and potential IT coordination in design and integration.
The bandwidth of a wireless system is limited when compared to wired equivalents.
All wireless systems are subject to random interference, with no protection from future encroachment due to an unregulated spectrum.
Wireless solutions should never be deployed as part of a life-safety system.
Many require a consumable power source (batteries) which requires maintenance (at a cost) or line power, which defeats the benefit of using a wireless device; however, EnOcean devices do not require batteries. If you can get power to a location, you can generally get a signal wire there.
Not all spaces are accessible or are shielded from radio frequency transmission.
Many sensitive spaces and government facilities do not allow RF radiation of any kind.
This has been a
Building Operating Management
Tip of the Day. Thanks for listening.
4

. Modern Fire Safety Systems Can Be Cheaper, Smarter

Fire safety systems may not evolve as rapidly as some other building systems, but there is still plenty of innovation in these fire safety systems that facility managers should be aware of.

For example, upgrading a fire alarm system is a significant investment. But some changes in technology can reduce costs, either for installation or ongoing operations. Addressable technology reduces maintenance costs by providing device-level information that can include dirty detector indication, high ambient temperature levels and, when coupled with fault isolation, the location of faults that previously were very cumbersome and expensive to locate.

There are also economies during installation. Because all of the components of a well-designed system communicate via data transmission, most circuit runs result in less cabling. Microprocessor-based, distributed fire alarm control and amplification systems means that fire alarm systems that previously required large conduit risers and large floor penetrations now require &frac22-inch or &frac34-inch conduit installations, which dramatically reduce installation costs. Because engineers can distribute the network components of new fire alarm and voice communications systems without performance loss, large banks of amplifiers are obsolete, freeing valuable real estate.

New fire safety system technologies are also more user-friendly. Manufacturers are using intuitive liquid-crystal displays and well-labeled switches that make navigating through all of this information as simple as using a smart phone. Manufacturers have integrated navigation wheels and touch screens to make navigation intuitive and closely parallel the electronic tools that we have all become accustomed to using daily.

Modern fire alarm systems have the ability to perform remote status querying, which ultimately improves user interface and allows facility managers to remotely, via the Internet, connect to their fire alarm system to interrogate its status. No alterations may be made remotely, but this interface has improved the ability of facility managers to interact with their fire alarm systems and dispatch the right maintenance assets quickly.

As well, many manufacturers have developed fire alarm system integration methods with building automation systems that enable seamless communication among all building systems. These interfaces can use industry-standard building automation networking protocols that allow status sharing between systems. These capabilities as well as fire alarm system advancements enable smoke control, smoke exhaust, post-fire smoke exhaust systems, and automated fire compartmentalization to be controlled by one centralized system.
RELATED CONTENT: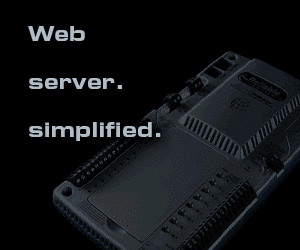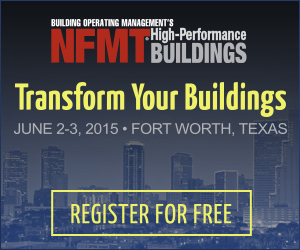 ---
QUICK Sign-up - Membership Includes:
New Content and Magazine Article Updates
Educational Webcast Alerts
Building Products/Technology Notices
Complete Library of Reports, Webcasts, Salary and Exclusive Member Content


All fields are required.


click here for more member info.

---
---
---