You probably know the saying "change is the only constant." Well, that couldn't be truer during this unique time in operations, where:
→ 50% of facility managers are expected to retire in the next 10 years
→ 80% of Americans agree there is a skills gap in the workforce
Add to that changes in technology and the fact that five generations are working together for the first time in history – and it can be difficult to navigate a path forward. Amid all this change and uncertainty in your workforce and operations, there is opportunity. Opportunity to equip your team with what they need to grow to meet demands. Opportunity to harness tools and technology to make sure your team is prepared for the future. Opportunity to prove your impact and leave a lasting legacy.
Learning Objectives
Current statistics on the changing workforce and how it affects the world of operations
Training and development opportunities to help equip you and your team for the future
Technology to help your team grow their skills and productivity
How other operations professionals are successfully navigating these changes
Register Today
Presented by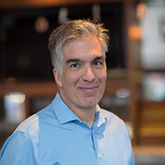 Paul Lachance
Senior Manufacturing Advisor, Dude Solutions
Paul Lachance has spent his entire career devoted to optimizing maintenance teams by enabling data-driven decisions and actionable insights. He wrote his first CMMS system in 2004 and has since spent his professional career designing and directing CMMS and EAM systems. A regular speaker at national tradeshows, he's been featured at IMTS, Fabtech and SMRP as well as several industry magazines. He currently serves as the Senior Manufacturing Advisor for Dude Solutions.
Josh Peach
DSI Evangelist, Dude Solutions
Josh is passionate about people and inspiring them to do the best work of their lives. He does this by spreading positivity through speaking engagements, industry-focused presentations and being a corporate Evangelist for a brand he truly believes in. From sales to management to public speaking, Josh has more than 15 years of experience partnering with operations professionals from all walks of life to help them maximize effectiveness through the use of technology.