Salary eBook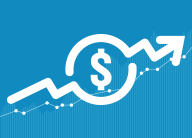 Facilities Salaries and Compensation
Salary benchmarks for 34 facilities management job titles.
« Back to Facilities Management News Home
Georgia-Pacific Professional Strengthens Procurement With Sfi Certified Sourcing
6/5/2012%>
ATLANTA – As part of its broad commitment to sustainability, Georgia-Pacific Professional announced today it meets Sustainable Forestry Initiative® (SFI®) certified sourcing requirements at manufacturing sites that make the company's broad range of washroom, wiper and foodservice products.
The SFI certified sourcing label tells customers and consumers that the virgin and recycled fiber used at Georgia-Pacific Professional's manufacturing sites meets SFI certified sourcing requirements.
"By meeting SFI certified sourcing requirements, Georgia-Pacific Professional joins a growing number of companies with an audited process that tells customers they are buying products from responsible sources," said SFI President and CEO Kathy Abusow.
John Mulcahy, vice president – strategy and category effectiveness for Georgia-Pacific Professional, said, "We know our customers care about how forests are managed. SFI certified sourcing tells them our products are made with fiber from responsible sources – and our procurement practices are third-party audited."
Dan Silk, vice president – environmental sustainability for Georgia-Pacific Professional, added, "Customers want assurance that we are sourcing our fiber responsibly – whether it's virgin fiber from well-managed forests or recycled fiber from municipal collection. SFI certification is one way for us to help communicate our commitment to being a good environmental steward."
The manufacturing facilities that make Georgia-Pacific Professional products and are covered under this certification include Green Bay, Wis.; Muskogee, Okla.; Savannah, Ga.; Camas, Wash.; Easton, Pa.; Darlington, S.C.; Fort Smith, Ark.; Brampton, Ont.; Lexington, Ky.; and Bowling Green, Ky. These manufacturing plants are only part of 23 total Georgia-Pacific facilities covered under SFI certification.
Through its certified sourcing, the independent, non-profit SFI program stands apart from other certification programs by addressing the fact that 90 percent of the world's forests are not certified. An SFI certified sourcing label tells consumers the fiber in a product is from legal and responsible sources, regardless of whether the forest is certified.
ABOUT GEORGIA-PACIFIC PROFESSIONAL
Georgia-Pacific Professional is a provider of hygienic dispensing systems, towels, tissues, soaps, air fresheners, wipers, cups, plates, cutlery and napkins. Two business groups operate under the Georgia-Pacific Professional business. The Washroom and Wiper Solutions group provides the full range of products to market segments including office buildings, healthcare, education, and manufacturing facilities. The Food Services Solutions group focuses on such segments as full service and limited service restaurants, coffee shops, colleges & universities, convenience stores and lodging. The Georgia-Pacific Professional business features such well-known product brands as enMotion®, Compact®, Dixie®, EasyNap®, SmartStock®, Brawny Industrial™, Insulair® and PerfecTouch®.
For more information on Georgia-Pacific Professional, please call 1-866-HELLO GP (435-5647) or visit us at www.gppro.com.
ABOUT SFI INC.
SFI Inc. is an independent 501(c)(3) non-profit charitable organization, and is solely responsible for maintaining, overseeing and improving the internationally recognized Sustainable Forestry Initiative (SFI) program (www.sfiprogram.org <http://www.sfiprogram.org> ). Across North America, more than 195 million acres are certified to the SFI forest management standard, making it the largest single forest standard in the world. SFI chain-of-custody certification tells buyers the percentage of fiber from certified forests, certified sourcing and/or post-consumer recycled content. The SFI program's unique fiber sourcing requirements promote responsible forest management on all suppliers' lands. SFI Inc. is governed by a three-chamber board of directors representing environmental, social and economic sectors equally.
More From 6/5/2012 on FacilitiesNet