Salary eBook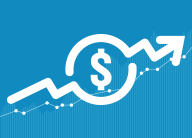 Facilities Salaries and Compensation
Salary benchmarks for 34 facilities management job titles.
« Back to Facilities Management News Home
Cleveland Faucet Group Offers Durable Faucets With Exceptional Service To Multi-Family Properties
1/7/2014%>


North Olmsted, Ohio . . . Cleveland Faucet Group® (CFG), a Moen Incorporated brand, offers a combination of faucet design, quality manufacturing and service. Guided by comprehensive market research and in-depth interviews with property managers, general contractors, developers, maintenance supervisors, plumbers and wholesalers, Moen continues to invest in the design of CFG's products, as well as its manufacturing and assembly capabilities.

"No other faucet manufacturer can claim the breadth and depth of competencies, coupled with the level of commitment that Moen has brought to the multi-family market through CFG" said Deena Cave, CFG brand manager. "Our objective is to increase customers' return on investment by maintaining a lower total cost of ownership that helps improve their bottom line."

Multiple Choices—Built To Last

CFG offers four lines – Baystone®, Capstone®, Cornerstone® and Flagstone®– to meet the many different needs of customers and offer property owners quality faucets at price points that work with their budgets. The faucets in these lines feature brass waterways and a ceramic cartridge design, which combats service issues associated with hard water and line debris. Plus, the sleek faucets are easy to install and simple to clean. In addition, CFG has a complete line of water-saving solutions that include lavatory, shower and kitchen products. All CFG lavatory faucets and showerheads offered with the Baystone, Capstone and Cornerstone lines are certified to meet WaterSense® criteria, meaning the fixtures meet the Environmental Protection Agency's (EPA) guidelines as environmentally responsible and efficient products. Water savings in just another way CFG products can translate into actual savings for multi-family property owners.

Baystone

The transitional Baystone suite provides a full array of faucet configuration options, including a widespread lavatory faucet; single-hole, single-handle lavatory faucet; pulldown kitchen faucet and single-hole, single-handle kitchen faucet, available with or without coordinating sidespray. For added flexibility, the Baystone kitchen faucets and single-handle lavatory faucet can be installed as part of a single-hole application to fit beautifully into solid-surface countertops; or with a three-hole coverplate for use with conventional, pre-drilled sinks. Finishes include PVD Classic Stainless, PVD Brushed Nickel and Chrome.

Capstone

The Capstone line offers coordinated, styles and finishes for both the kitchen and the bath. The line's traditional look makes it ideal for moderately priced new multi-family housing or renovation/replacement projects.

"The multi-family category needed a collection that offered consumer-friendly styling – while still providing property owners with an incredible return on their investment. The Capstone line does just that," said Cave. "These faucets offer the same durability that CFG is known for, but they also include finish choices and feature upgrades."

For the kitchen, the Capstone line features a single-handle pullout faucet or a two-handle, high-arc version with available matching side spray. The bath assortment features a new two-handle, high-arc faucet, as well as a two-handle centerset faucet with matching tub/shower trim, garden tub and handshower to create a coordinated look throughout the room. All are available in coordinating finishes – Chrome, PVD Stainless and Old World Bronze for the kitchen, and Chrome, PVD Brushed Nickel and Old World Bronze for the bath.

Cornerstone

Since research showed that many faucets in multi-family and rental unit properties are replaced within fifteen months, CFG developed the Cornerstone line to respond to these rigorous demands.

"The Cornerstone collection offers many key benefits, such as a significant improvement in our customer's NOI when labor and faucet costs are evaluated," added Cave.

Cornerstone products are available in neutral styles with Chrome, PVD Stainless and PVD Brushed Nickel finishes. Additionally, matching bath and shower faucets ensure full room coordination, and CFG's new shower escutcheons offer properties and updated look.

Flagstone

The Flagstone line of kitchen and bath faucets features classic, easy-to-coordinate styles combined with solid construction to reduce maintenance headaches. Flagstone is an affordable and reliable option for new construction and renovations.

The line includes single- and two-handle faucets for both the kitchen and bathroom. They are available in a Chrome finish and are backed by a one-year warranty.

Specifications that Make a Difference to Plumbers and Renters

The benefits of CFG products don't stop with property managers – both plumbers and maintenance techs can quickly see the advantages, as well. These include:

· Quick-install flexible supply lines in the Baystone and Cornerstone lines allow plumbers to realize significant, immediate labor savings with fast, trouble-free installation

· Neoprene™ gaskets take the place of plumber's putty – saving additional time and money

· Brass waterways ensure durability

· Bathroom faucets are certified to meet EPA WaterSense criteria

· Showering options are certified to meet EPA WaterSense criteria

· All faucets are ADA compliant

· Baystone, Capstone and Cornerstone lines all come with a best-in-class 10-year limited warranty*

For more information about the Baystone, Capstone, Cornerstone and Flagstone lines from CFG, visit CFGonline.com or call 1-888-450-5522.

###

*For complete warranty information visit CFGonline.com

About CFG
CFG delivers real value in kitchen and bathroom faucets, showerheads and in-wall valves, with a strong foundation in design, distribution and service. CFG offers customers the confidence of working with a solid business partner committed to providing the best return on investment. For more information, visit CFGonline.com, or call 1-888-450-5522.

About Moen
As the #1 faucet brand in North America, Moen offers a diverse selection of thoughtfully designed kitchen and bath faucets, showerheads, accessories, bath safety products and kitchen sinks for residential applications – each delivering the best possible combination of meaningful innovation, useful features, on-trend styling and lasting value. In addition, Moen® Commercial offers superior performing products that deliver lower lifetime costs for today's facilities.

Moen has worked diligently to support, promote and advance sustainability within the organization and the plumbing industry. The company has been recognized with the 2011 EPA WaterSense® Excellence Award, as well as the 2010 EPA WaterSense Manufacturer Partner of the Year Award, for its work to protect the future of our nation's water supply through the introduction and ongoing support of water-efficient products, programs and practices, while keeping consumers' needs top-of-mind.

Moen is part of Fortune Brands Home & Security, Inc. (NYSE: FBHS), which creates products and services that help fulfill the dreams of homeowners and help people feel more secure. The company is a leader in the home and security industries and features well-known and trusted brands like Moen® faucets, Master Lock® padlocks and security products, MasterBrand Cabinets®, Therma-Tru® entryway systems and Simonton Windows®. For more information, please visit www.fbhs.com.

WaterSense is a registered trademark of U.S. Environmental Protection Agency (EPA).


More From 1/7/2014 on FacilitiesNet