Smart buildings continue to create new opportunities to collect and analyze essential facility data, providing necessary information to optimize building operations. Connected systems and sensors are now the baseline for most buildings, but innovations continue to offer greater efficiencies, lower costs and optimized staffing and labor options. This event will focus on what facility managers need to do today and tomorrow to be ready for the next wave in smart building technology.
Sessions
1:00 p.m. — Empowering Smart Buildings with ConnectedSafety+
Discover the future of IoT in smart buildings with SaaS solutions. Edwards ConnectedSafety+ seamlessly connects fire system management to smart buildings, ensuring they do their job: safeguard lives and property. Explore ConnectedSafety+'s origins, profound impact on smart buildings, and hear real success stories. Join us in shaping the future!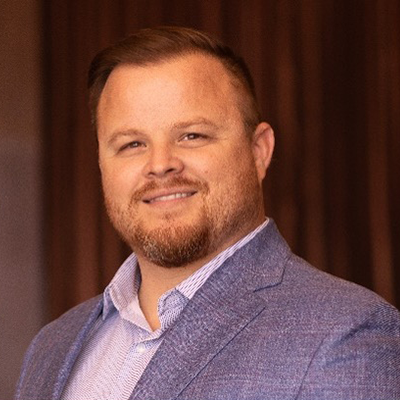 Ron Crotty
Digital Products Senior Manager
Ron Crotty, a seasoned professional with 14 years of experience in fire and life safety and 6 years in Digital Product Development, is a Certified Product Owner guiding Carrier's Hyderabad Research and Development Center, HRDC, team in developing Edwards ConnectedSafety+. He previously designed Short Message Service, SMS, applications for 1.5 million users at Rapid Response Monitoring and consistently achieved 99.9% Service Level Agreements. Ron, a University of Central Florida graduate, blends innovation with experience for impactful safety solutions.
1:15 p.m. — Understanding IoT Concepts and Applications
Smart buildings require sensors and IoT devices. Given the multitude of technology options and numerous providers, evaluating the use of sensors can be daunting. Session attendees will learn the concepts of IoT and gain an understanding of the broad range of sensor technologies. Volunteers will have the opportunity to engage with several different types of IoT devices which will trigger facility management workflows. Practical use cases, examples and case studies including ROI will be discussed.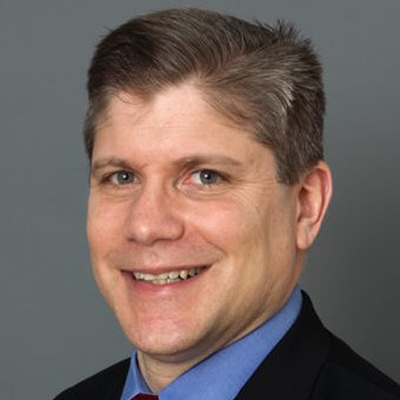 Peter Costanzo FMP, MBA
Director
ROI Consulting Group
Peter Costanzo, FMP, has over 18 years of experience helping organizations apply technology to more effectively manage their real estate portfolios. He has a unique blend of experience in electronics, software, mobility platforms, building information modeling (BIM), mapping, digital twins, IoT and facilities management technology solutions.
This has enabled Peter to assist organizations to leverage both existing and new technology integrating facilities management functions as buildings become a smarter component of today's interconnected world. Peter's industry experience is supported by a solid academic background which includes both a BS in Physics and MBA in Marketing. Peter is an evangelist for the use of technology in facilities. Publications include IFMA's FMJ and Facility Executive. Peter has presented at IFMA World Workplace, Autodesk University, Digital Built Environment Institute BILT NA, and the Canadian BIM Council (CanBIM).
2:00 p.m. — Evolving Access Control to Create a Modern, High Tech Facility Experience
Security and access control are perceived as preventive measures to protect building security. With cloud-based systems, data and analytics, access control can be transformed into a proactive tool, delivering a convenient, frictionless experience for tenants, residents and/or employees.
Learn how we can use today's technology and data to build an experience for tomorrow. Rethink the experience of a building, using today's technology to build a more attractive building experience beyond smart amenity controls, such as temperature and alarms.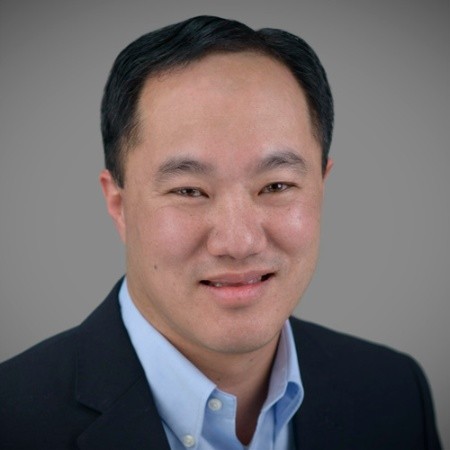 Hansel Oh
Senior Manager of Product Marketing
Hansel Oh is a senior product marketer. As a veteran of security and cybersecurity, Hansel helps to identify market trends and how solutions can serve and deliver value for Brivo customers. He has over 20 years of experience at multinational companies, including RSA Security and Verisign, in product management and product marketing roles. At Brivo, he is tasked with reimagining how access control can transform facilities into smart spaces.
2:15 p.m. — Smart Building Rating Programs Complimenting the ESG and Decarbonization Objectives
Capturing reliable and consistent data for ESG reporting and certification platforms measuring building energy consumption, sustainability, health and wellness, and net zero performance is critical. Assessment and certification programs provide the opportunity to use this data to create the interoperability of these systems to minimize energy and operating costs for owners while enhancing the comfort and productivity of operators and occupants. This session will demonstrate how building owners and facility managers can collect and benchmark data with smart building automation features in existing buildings and how building owners can plan to meet reporting requirements for new construction projects.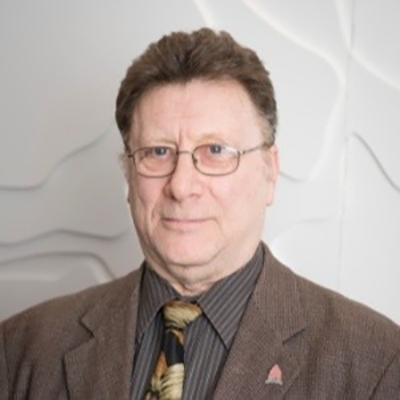 David Katz
President
Sustainable Resources Management Inc.
David Katz has extensive experience in sustainable resources management consulting. This includes the technological products and program evaluations for energy and building automation in both the institutional and the marketplace settings and their applicability to the client. He and his team provide a systematic approach to project design; training delivery to facility staff; alternative building automation strategies; utilities infrastructure development; deregulation and convergence strategies; project development and management; and product evaluation.
With over 27 years of corporate procurement and planning responsibilities with Canadian Bechtel Engineering, Johnson & Johnson and Ontario Hydro and 30 years as an entrepreneur in the building automation space his current activities include participation in the marketing of new ideas, educating the key players, and motivating the recipients to meet their objective.

His current sales, marketing and consulting activities include energy management, building automation, technology product assessments, sustainable and green buildings, renewable energy systems, distributed generation and the competitive opportunities arising from the worldwide deregulation of utilities and the new carbon and GHG global reduction programs. He is an Ambassador Speaker for the Association for Smart Homes and Buildings and co developed the new Building Intelligence Quotient program that is currently offering free pilot BiQ project assessments.
3:00 p.m. — Opening the Door to More Intelligent Buildings
In the rapidly evolving world of smart building technology, the integration of modern access control systems is transforming how we interact with our built environments, making them more intelligent, secure, and human-friendly. This presentation delves into the cutting-edge advancements in access control technology and explores its role in transforming traditional buildings into smart buildings. Join us to unlock the potential of modern access control systems and step into the future of intelligent building management.
Roland Smith
SALTO Systems
Industry Solutions Leader - Hospitality
Roland Smith leads SALTO Systems' hospitality solutions business practice. His focus is on aligning SALTO's innovative access control technology and hardware with the evolving needs of the North American hospitality industry.

Roland is an access control expert who is passionate about creating more effective, efficient and secure access control solutions for hotels, resorts, theme parks and venues. Together with SALTO, he is on a mission to bring new technologies and products to market that keep people and property safe while enhancing the guest experience.

Roland has been with SALTO for over a decade and has deep experience and technical expertise in the SALTO Systems platforms and products.
3:15 p.m. — Smart Jobsites to Smart Operations and Maintenance
Throughout every building's lifecycle, whether existing or new, it continuously generates enormous amounts of valuable data that usually goes unnoticed. Comprehensive building data is the golden thread that links all lifecycle phases together and it provides an accurate representation of a physical asset's performance at any point in time from commissioning to demolition. Unfortunately, most owners and operators lack the resources and tools to harvest and harness all building data...until now.

Don Conover, Director of Gilbane Building Company's Facilities Management Services Division and Eric Hall, IBT Project Executive for Gilbane FMS will discuss how recent technology advancements deliver not just a smart building, but a truly intelligent building, born with the ability to sense diagnose and treat operational performance issues in real-time. Attendees will learn how intelligent buildings contains legacy HVAC controls and combines them with modern Internet of Things (IoT) devices to deliver unprecedented monitoring and alert capability for owners and operators. All the information to successfully manage your building is right there at your fingertips.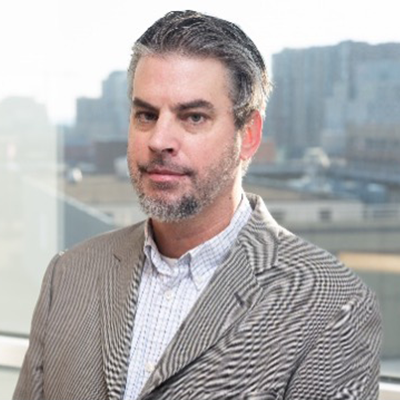 Eric Hall
Project Executive - Intelligent Building Technologies
GILBANE BUILDING CO. FMS
Eric Hall joined Gilbane Facilities Management Services (FMS) full-time as IBT project executive last July after serving as a consultant since 2021. Most recently, Eric was founder of Site 1001, a developer of an intelligent facilities management platform that uses core building information, building systems and sensor data in combination with a powerful machine learning engine to put the "smart" in "smart buildings." Eric also served as vice president of J.E. Dunn Construction, where he combined his experience as an architect, general contractor, and software designer. He holds a degree in Architecture from the University of Kansas and is a licensed contractor.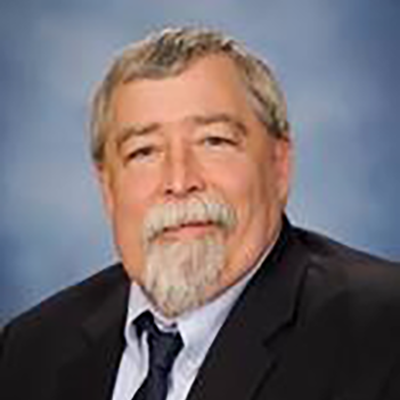 Don Conover
Director, Facilities Management Services
GILBANE BUILDING CO. FMS
Don Conover is the Director of Gilbane Facilities Management (FM) Services, an FM Consulting division of Gilbane Building Company. Don spent 23 years in Facilities Management in the high-tech industry before joining Gilbane in 2006. Don manages a team of FM consulting professionals, specializing in the IWMS/CMMS systems used by FMs around the world to run their facilities. Don's team has partnered with the VDC teams at Gilbane to influence job-specific construction data management models in preparation for a seamless turnover and transition to operations.