Facility Manager Cost Saving/Best Practice Quick Reads RSS Feed
Iowa Family Died From Water Heater Gas Leak
March 27, 2018 - Contact FacilitiesNet Editorial Staff »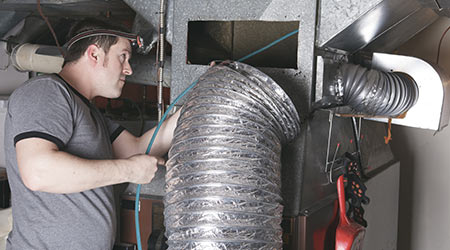 An Iowa family found dead in their vacation condominium at a Mexico resort highlights the importance of monitoring indoor air quality.

A prosecutor in Mexico says a gas leak in a water heater is suspected in the death of an Iowa couple and their two children, according to a report from Fox News. Autopsies earlier indicated the family died from inhaling toxic gas in the resort of Tulum, but the source hadn't been determined.

Learn more about the update to ANSI/ASHRAE Standard 62.1-2016, Ventilation for Acceptable Indoor Air Quality.

According to USA Today, the Sharp family was found dead in their vacation condominium after inhaling toxic gases, Mexican authorities said in a news release.

Prosecutors for Quintana Roo state said pathologists determined that the members of the Sharp family had probably been dead for 36 to 48 hours before their discovery.

Ensuring a healthy indoor environment for occupants calls for understanding various air quality issues, as well as the technology and tools to diagnose and address them.

IAQ investigators use oxygen- and combustible-gas indicators, as well as toxin sensors, with real-time instrumentation to determine levels of oxygen, flammable and combustible gases, and toxins in an environment. These instruments commonly are used for suspected natural-gas leaks.

Their use in IAQ investigations focuses on levels of oxygen, carbon dioxide, carbon monoxide, and various toxins in the air. These instruments provide a percentage determination of oxygen levels. When oxygen levels are sufficient for proper lower explosive level (LEL) detection, investigators can use the sensors to predict potentially flammable, combustible and explosive hazards.

Understanding how to use this instrument is crucial, and training specific to the types of flammable and combustible atmospheres is extremely important.

Learn more about how new technology and training can help HVAC technicians improve indoor air quality.

Whether a consultant or in-house personnel perform an IAQ analysis, managers must be aware of the latest generation of analysis and monitoring tools in order to make proper decisions related to responding to IAQ problems and preventing them in the future.

This Quick Read was submitted by Ryan Berlin, managing editor of Facility Maintenance Decisions.
---
Comments