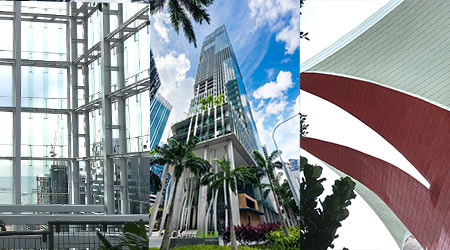 Singapore's CapitaGreen Building: Rising Like Plant Growing Toward The Sky
Photos Courtesy of CapitaGreen

Buildings don't come much more spectacular than the CapitaGreen facility in Singapore's Central Business District. On a recent media event in Singapore, I had chance to tour the facility and learn about its green features and benefits.

The most striking feature of the 40-story, 880,000-square-foot facility is the 150-foot tall wind funnel situated on the roof. Surrounded by a lush, green rooftop garden, the wind tunnel draws cool air into the core of the building. This dramatically reduces energy required to cool the building in the hot and humid tropical Singapore climate.

In addition to the rooftop garden (the "sky forest," as our tour guide called it), where on the day we toured, it was noticeably cooler and comfortable than on street level on the humid July day, the building includes three sky terraces, on floors 5, 14, and 20. Any occupant of the building can use these green spaces for meetings, lunch, or just a break.

The building includes a double-skinned façade, the outer layer made of frameless glass and an inner layer of double-glazed full-height glass. This strategy helps reduces glare to occupant space and solar heat gain by 26 percent, which also saves energy on cooling. As well, about 55 percent of this façade is covered in living plants, which also helps with cooling, both the building and the city (it reduces the urban heat island effect). The plant-laden façade is visually stunning, too. It's not something you see frequently on American high-rise buildings.

Finally, the building, designed by Japanese Pritzker Laureate architect Toyo Ito, includes dozens of artworks all over the building. Indeed, sculpture on street level outside the lobby is designed to look like roots of a tree, enhancing the overall concept of the building as a "plant growing toward the sky."

The building has earned Platinum with the Building Construction Authority (BCA) of Singapore's Green Mark rating system — a LEED-like green building rating system tailored to Singapore's tropical climate. It's also received a Green Mark Platinum for Office Interior, and a Platinum with BCA's Universal Design system – a series of standards akin to the U.S.'s Americans With Disability Act (ADA) standards.

This Quick Read was compiled by Greg Zimmerman, Executive Editor of Building Operating Management magazine, greg.zimmerman@tradepress.com.

Read more about his adventures in Singapore at the opening of BCA's Skylab facility.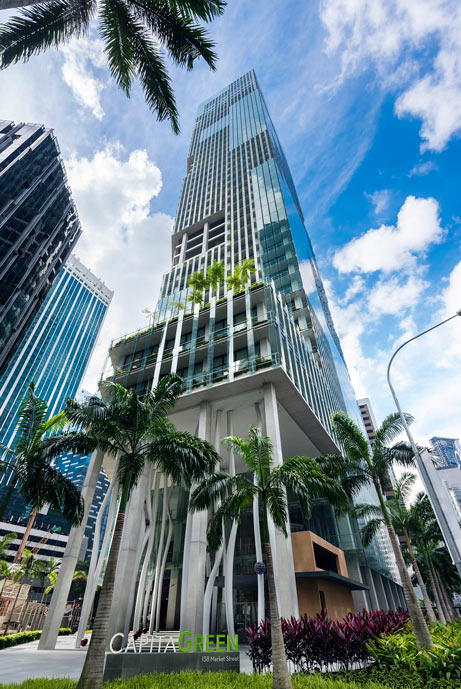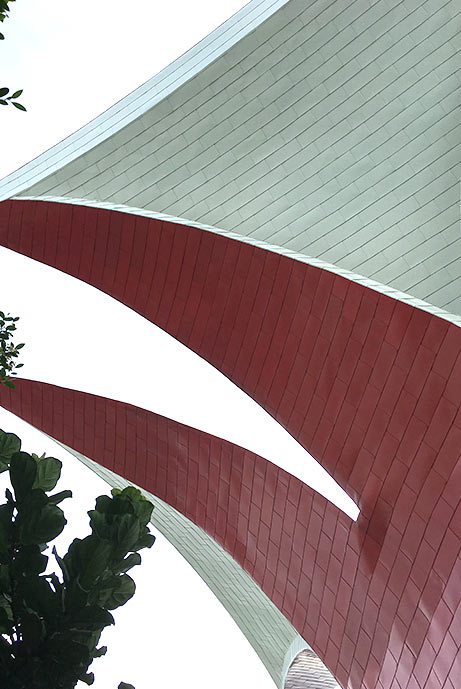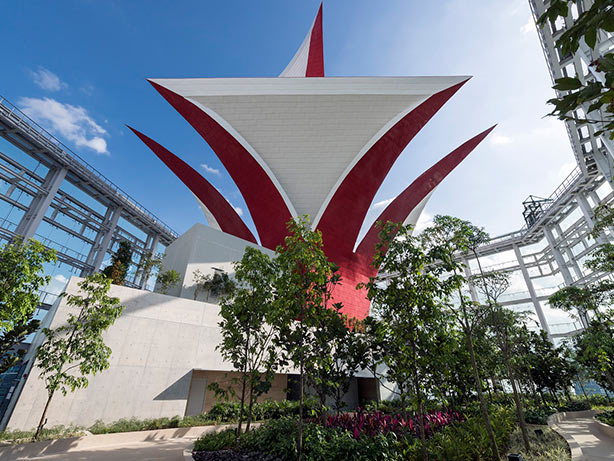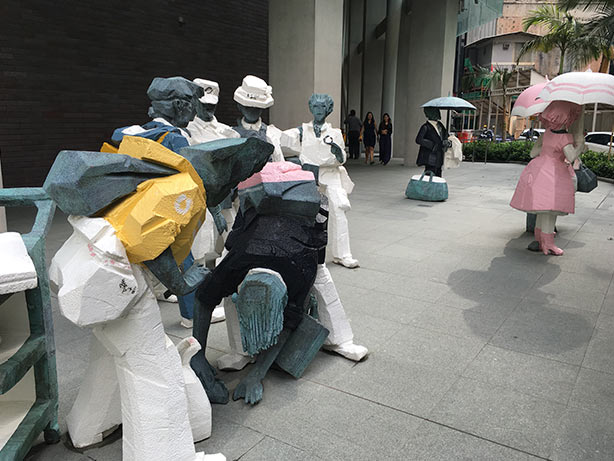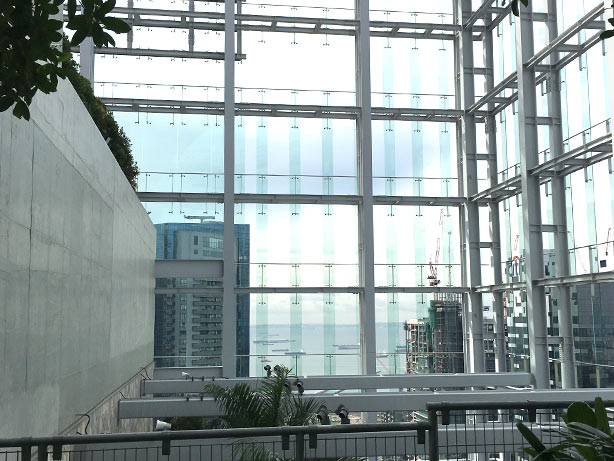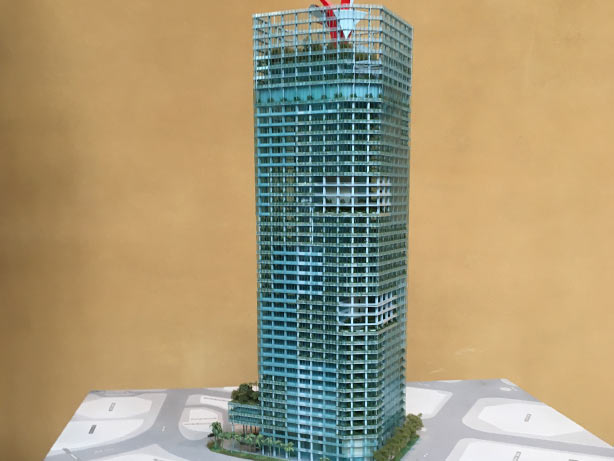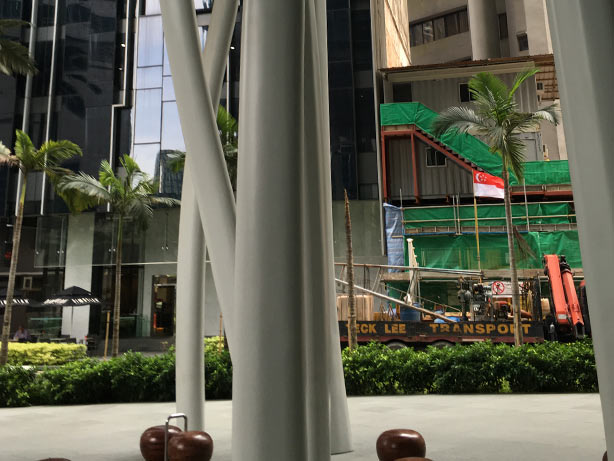 ---