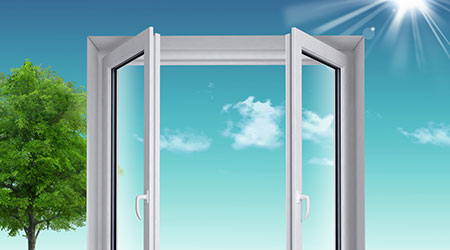 Occupant Health and Wellness: Q&A with Eleni Reed, Chief Greening Officer of GSA's Public Buildings Service
Eleni Reed, GSA's chief greening officer for the Public Buildings Service, answered a few questions about how GSA is concentrating on occupant health and wellness. GSA has recently collaborated on a new rating system for buildings called Fitwel.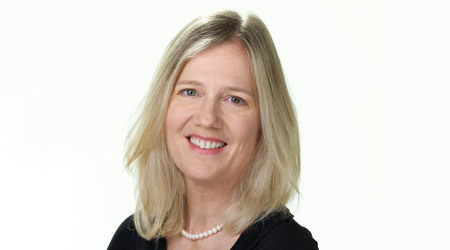 Eleni Reed, GSA's chief green officer
Philosophically speaking, why is occupant wellness a pillar of a green building?

Health and well-being have long been tenets of green building. Many strategies that enhance indoor environmental quality also foster workplaces that maximize occupant wellbeing. With growing evidence that buildings impact the health, wellbeing and productivity of occupants combined with the fact that staff costs typically account for 90% of an organization's operating costs, leveraging the connection between design and policy strategies within buildings to impact occupant wellbeing is gaining significant momentum in the industry. The narrative is shifting from "green" to "high performance" or "sustainable" buildings to better reflect the goals of low carbon footprint, resource efficiency, and occupant wellbeing and resultant increased productivity. This broader positioning is articulated in the federal government's recently updated Guiding Principles for Sustainable Federal Buildings, which now include considerations around protecting occupant health, wellness, and productivity.

Please tell me about Fitwel – how is GSA rolling it out in its buildings? Is Fitwel available for the private sector? Existing buildings?

Promoting occupant health and wellness is an integral part of GSA's real estate operations and is central to the agency's mission to provide effective, mobile, sustainable workplace solutions for federal agencies at the best value for the American Taxpayer. Recognizing the opportunity to positively impact employee wellbeing through the built environment, GSA partnered with the City of New York and the Centers for Disease Control and Prevention in 2011 to develop a building health and wellness rating system called Fitwel. This rating system assesses workplace features including the design of stairwells and outdoor spaces, and policies such as indoor clean air standards and healthy food standards. It is also designed to encourage facility managers to work continually to increase building scores. In 2014, Fitwel was piloted in 89 public sector buildings, including 74 GSA-owned facilities. As of May 2016, the Fitwel rating system is operated by the Center for Active Design (CFAD) and is now available to the private sector.

Last summer, GSA launched the first phase of a new agency effort to benchmark performance on occupant health and wellness in targeted GSA-owned existing buildings nationally. Twenty-two buildings are currently being assessed against the Fitwel standard.

What are the goals for Fitwel? And what are metrics that will gauge those goals?

GSA leverages the Fitwel rating system to assess performance on occupant health and wellness at the facility level. The agency's current focus is on targeted facilities in the owned inventory. The rating system provides a point-based score and three levels of certification. The certification provides GSA with a third-party benchmark and identifies opportunities and low-hanging fruit strategies that support continuous improvement to maximize occupant health, wellbeing and productivity.

This Quick Read was submitted by Greg Zimmerman, Editor of Building Operating Management, greg.zimmerman@tradepressmedia.com. Read his cover story about GSA's sustainable success in five key areas.
---