Back to Case Studies and White Papers
Facilities Management White Paper - Assessing the Health of a Facility's Electrical Power Distribution System
Click on any of the links below to download the white paper.
---
You must have cookies enabled in order to have access to download the white papers.
Assessing the Health of a Facility's Electrical Power Distribution System
---

All files are posted in Adobe Acrobat® PDF format. If you don't have Acrobat Reader on your computer, you can download it for free from Adobe's Web site.

These documents are not created or selected by FacilitiesNet's editorial staff. They are provided by advertisers who sponsor this area of FacilitiesNet.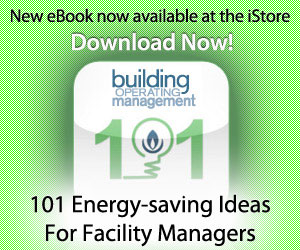 Free E-mail Newsletter Sign-up
Weekly Articles
Facility Webcast Alerts
Building Products/Technology
Monthly Digital Magazine