« Videos
Introducing the Toro® Groundsmaster® 360 Quad-Steer™ Rotary Mower
Click here for more information from Toro.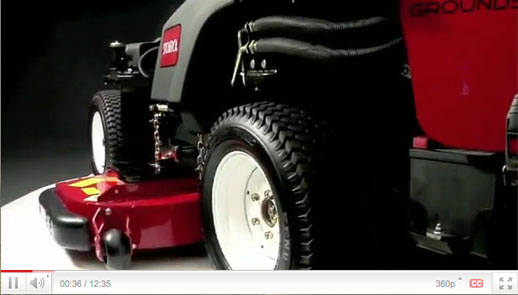 The all-new Toro Groundsmaster 360 reinvents the way a mower performs. This machine utilizes revolutionary Quad-Steer all wheel steering to maximize productivity. Climb hills without slipping. Make 180 degree turns without tearing turf. Hug the turns or side hills while mowing in total comfort. Save time without sacrificing quality. Intuitive controls and unparalleled maneuverability turn work into play..

Click here to view the video
This video is for facility managers and building management professionals.
This material is not created or selected by FacilitiesNet's editorial staff. It is provided by sponsoring advertisers.