4

FM quick reads on

---
1. How To Prepare Facilities for High-Security Events
Today's tip is about four ways to prepare facilities for high-security events, like political conventions or international summits.

First, assess risk and plan for worst-case scenarios. The key to assessing risk is to look at the building through a fresh set of eyes - to pretend as if you've never seen it before, says a security expert. Look at risks such as crowd control and trespassers in the building – the most common possible risks. But don't forget to plan for the worst-case scenario as well - like an extended building lock-down. Have plenty of food available. Contract with a disaster recovery firm. And make sure local law enforcement is familiar with the building's layout.

Secondly, become an expert at communication. The rumor mill is the worst enemy of a streamlined risk management and emergency preparedness plan, so ensure that all building occupants are up to date with current, accurate information about the event and about items such as road closings, public transportation shut downs, etc.

Third, give your visitor management policy a spit-shine. One best practice is to institute the night and weekend visitor policy during the day while the high-security event is happening. One security expert suggests that it would be irresponsible to the point of negligence to allow the building to remain open during a high-security event. Every visitor should badge in and out. And occupants should be informed that they must let security know if they see someone in the building who doesn't belong.

Finally, do a review of your physical security and security vulnerabilities that you may not think about as frequently. For instance, make sure you can do an immediate shut down and reversal of the HVAC system if someone dumps a pathogen into air intakes. Indeed, check the air intakes to ensure that they're secure. Make sure cameras and access control devices are functioning properly, and that door locks do engage properly.
2

. How To Save Energy In Large Retail Organizations

Today's tip is about how to save energy when you manage a large portfolio of retail facilities. The key, say experts, is to put a system in place that gives the ability to standardize, analyze and prioritize energy efficiency best practices, and then, energy efficiency data across the portfolio.

To do so, keep in mind, technology is your friend. Many leading retail organizations - like Walgreens and Nike - have installed energy management systems at their stores. These systems can be centrally monitored so that facility managers know if, say, there's a problem with the HVAC system before the store manager would. Additionally, the system can provide technicians with initial diagnosis of the problem. Or, in a best case scenario, a facility manager can tell the store manager how to fix the problem without requiring a technician call.

It's also possible to use the EMS to gradually ramp up HVAC and light levels in the morning, and turn them back down slowly in the evening. This, combined with the other energy-savings strategies available by using an EMS, can save anywhere from 10-33 percent on energy at each store, says one Nike facility manager.

It also helps to standardize setpoints and lighting levels within facilities. That way, when you analyze energy data, it's much easier to tell which facilities are underperforming - and in which specific energy-using areas. Additionally, many organizations hire a third-party company to manage and pay its energy bills - and to give them warning if suddenly a bill is way too high. Then, the forensics regarding why a particular bill is too high can begin.
3

. How to Use LEED-CI

Today's tip is about the LEED for Commercial Interiors rating system. If you manage tenant space, now is a good time to take a look at LEED-CI before the rating system changes next June.

One of the more surprising things about LEED-CI is that you can get up to 37 points for energy efficiency strategies in tenant space. Tenants often assume there isn't much that can be done about energy use in their space, but LEED-CI provides a good blueprint for ways to be efficient — including lighting power, lighting controls, enhanced commissioning, and buying green power. Like most LEED-CI strategies, at the very least, the energy efficiency category provides a good opportunity to have a conversation with the owner, landlord and property managers about what can be done to reduce energy.

The next most points-rich category is sustainable sites, which again seems a bit illogical, since tenants are more or less locked into their sites. But this category provides points for strategies like access to public transportation - which means, if tenants have LEED-CI certification in their future plans, it behooves them to pick a building near such public transportation. But tenants also earn points for bicycle storage and changing rooms and parking availability.

Using sustainable materials and resources, including materials that enhance indoor air quality, in the tenant build-out is also a key way to earn LEED-CI points. Use certified wood, materials with recycled content, and paints, adhesives, flooring systems and systems furniture that meet acceptable levels of low-VOC emissions.

Ultimately, success or failure with LEED-CI comes down to a careful cooperation between the tenant, its occupants and landlords and property managers. But securing a sustainable tenant space can be a good way, as studies are increasingly showing, to attracting and retaining the top talent.
4

. Minimizing the Need for Drain Cleaning

I'm Steve Schuster, associate editor of Maintenance Solutions magazine. Today's topic discusses drain cleaning.

Drain cleaning in institutional and commercial facilities presents maintenance and engineering managers with challenges that are especially tough in health care and education. The challenges in health care facilities include the need for preventive maintenance to head off clogged drains, as well as ensuring a sterile environment for patient health and safety.

Perhaps the biggest challenge in education facilities is the need to stay one step ahead of students who create major headaches for departments' efforts to keep sinks, urinals and toilets clog-free and operational.

By understanding the most pressing drain-cleaning challenges related to both equipment and processes, managers and front-line technicians can develop solutions to prevent and detect these problems.

Using correct, measured amounts and types of chemical cleaners, along with effective methods, ensures health and safety while minimizing product use. Experts warn against using acid-based cleaners because, in addition to eating away iron pipes, they dissolve the grease but simply move it farther into the drain, where it re-solidifies and can cause a worse clog. Bleach cleaners turn grease into carbon dioxide and water, and are much safer.

Discussing drain cleaners with several vendors helps managers get the right combination for their drains, as well as advice on application training. Education courses offered by vendors ensure that supervisors know problems to watch for and that custodians know proper amounts for dilution rates to achieve the desired strength, and application methods.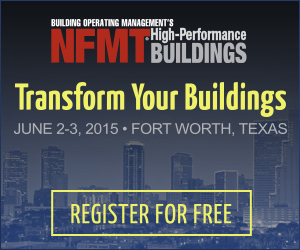 ---
QUICK Sign-up - Membership Includes:
New Content and Magazine Article Updates
Educational Webcast Alerts
Building Products/Technology Notices
Complete Library of Reports, Webcasts, Salary and Exclusive Member Content


All fields are required.


click here for more member info.

---
---
---