4

FM quick reads on power

---
1. Automated Demand Response a Better Way to Shave Peak Load
This is Casey Laughman, managing editor of Building Operating Management magazine. Today's tip is that automated demand response can help manage your power usage.

The California energy crisis of the late 1990s exposed broad weaknesses in existing utility demand-response capabilities.

Issues included lack of availability and reliable performance, utility control strategies that often conflicted with occupant comfort and business operating requirements, and incompatibilities with existing building energy management systems. Utility-provided control switches often had limited functionality, and event notification for commercial buildings often required building operators to be present, to acknowledge signals, and to manually manage response settings.

The Open Automated Demand Response information exchange specification, known as OpenADR, was developed to reduce the cost, expand the availability, and improve the effectiveness and value of DR. OpenADR redefines conventional DR to make it more scalable and flexible. OpenADR also transfers decision making and control from the utility to the customer and integrates DR with existing building energy management and control systems. OpenADR is on track to become a national standard, which will further reduce costs and expand support among energy service providers and building system and controls vendors.

With automated demand response, price and reliability signals are communicated directly to existing energy management and controls systems or end-use equipment controllers. Facility managers develop pre-determined DR strategies based on an energy audit or building commissioning. These are automatically activated in response to price and reliability events. This approach allows facility managers to design response strategies that are consistent with business operations, tenant comfort and lease requirements.

Linking event signals to existing energy management systems provides facility managers with control and flexibility to develop more sophisticated response strategies encompassing a range of loads. While Auto-DR enables facility managers to opt-out of any event, the machine-to-machine automated approach eliminates the need to curtail loads manually.
2

. Is Now a Good Time to Lock In Energy Prices?

Today's tip comes to us from consultant Lindsay Audin, President of EnergyWiz. It's about considering whether now might be a good time to contract to lock in long-term power prices. Even with the economy seemingly improving, there still may be a lot of volatility in energy prices due to an EPA regulation currently tied up in the courts.

The regulation, originally announced in July 2011, is called the Cross State Air Pollution Rule, or CSAPR. The rule was supposed to take effect in January, 1, 2012, but a coalition of industry groups successfully petitioned a federal appeals court to block the regulation, which it did just before the new year. And no further ruling is expected until at least the summer of 2012. This regulation would mandate coal-fired plants to shut down temporarily to be retrofitted with pollution controls. Others would be closed permanently. EPA estimates the regulation will prevent 34,000 premature deaths, 15,000 heart attacks and 400,000 cases of asthma - a savings of $280 billion a year in health benefits.

So while uncertainty over this regulation's fate remains, energy prices may fluctuate in the short-term, as suppliers try to predict how the court will rule. If the court sends the bill back for retooling, it'll essentially die, says Audin.

So, even though gas and electricity prices are now at an all-time low, according to Audin, it may behoove facility managers to lock in prices, if for no other reason than to make energy budgeting easier. If you can lock in reasonable pricing for several years, it may be worth it in that you're at least paying for budget stability.
3

. Assess Energy Options Carefully

This is Casey Laughman, managing editor of Building Operating Management magazine. Today's tip is to carefully consider your options before taking steps to cut energy costs.

When considering ways to cut energy costs, facility managers are confronted by myriad choices: energy efficiency upgrades, renewable energy alternatives and energy procurement options. All may yield financial savings, but which comes first — or last? Understanding how they may interact could increase the return on investment (ROI) while avoiding some costly disappointments.

Talk to a contractor, and you may be told to first change out all your T12 fluorescent lighting, or install variable speed drives on HVAC fans, or perhaps replace your boiler. On the other hand, a renewables vendor may tell you to start by adding photovoltaic panels on your roof, or installing a geothermal heat pump, before a hefty state or utility rebate program gets maxed out by others doing so.

An energy broker may claim you can save more by buying your fuel or electricity through him than you'll ever save from upgrading equipment, so that's where you should start.

But the best place to begin is with a thorough energy analysis covering all those bases. Such an analysis, when conducted by an independent professional energy consultant, generally prioritizes options (or combinations thereof) based on how quickly they return the investment as savings (i.e., ROI). Doing so may provide guidance that alters both the choices and the order in which they should be pursued.

In the past, analyses of energy cost, use, and options were called "energy audits." That term fell out of favor because it sounded too much like an investigation into one's finances. Today's term is "assessment." Along with a study of energy efficiency choices, the best assessments include an examination of appropriate renewable energy options and energy procurement strategies.
4

. Lower Photovoltaic Costs Fueling Rise of Solar

This is Casey Laughman, managing editor of Building Operating Management magazine. Today's tip is that solar power is becoming a more popular option as prices fall.

Solar used to be a hard sell. The technology hadn't matured, the components were expensive, performance was often lackluster and payback periods sometimes progressed at a glacial pace.

But times are a-changin': Solar is selling. The main drivers of that growth, of course, are financial. Although recent studies from the Lawrence Berkeley National Laboratory indicate that prices for photovoltaic equipment are generally cheaper on new construction than existing structures, there are enough incentives that facility managers are increasingly turning to solar for existing buildings as well.

According to Lawrence Berkeley, the installed cost of commercial photovoltaic systems completed in 2010 fell by roughly 17 percent when compared to the year before, and fell by an additional 11 percent within the first six months of 2011.

Facility managers interested in solar power need to determine where best to locate photovoltaic modules and the related components. Ground-mounted modules allow for easy access, but maintenance is minimal for the modules, so access is largely a non-issue. The real benefit of ground-mounted modules is that they can be set up without any kind of structural calculations for an organization's buildings.

Roof-mounted modules have a distinct set of benefits. Some people don't like the way solar modules look. If that's the case, there are few better places to locate panels than on rooftops. The panels usually require little more than an annual cleaning, which can be wrapped into other rooftop maintenance duties. The Oakland, Calif., plant of Feeney Wire has a 380-panel rooftop photovoltaic array that can produce as much as 90 kilowatts. The array is located on two buildings — one metal structure and one wooden-framed. The system clips cleanly onto the metal roof, while on the wooden structure it is self-ballasting and uses polymer stands that do no damage to the existing roof.
RELATED CONTENT: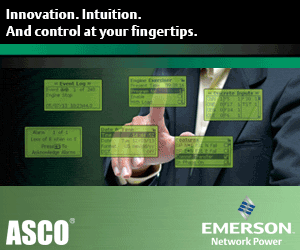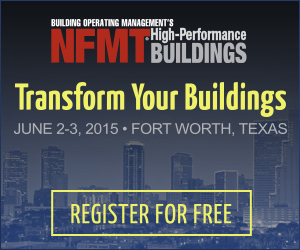 ---
QUICK Sign-up - Membership Includes:
New Content and Magazine Article Updates
Educational Webcast Alerts
Building Products/Technology Notices
Complete Library of Reports, Webcasts, Salary and Exclusive Member Content


All fields are required.


click here for more member info.

---
---
---