4

FM quick reads on Plumbing

---
1. Plumbing: Water-Conservation Strategies
I'm Dan Hounsell, editor of Maintenance Solutions magazine. Today's topic is, water conservation strategies.

Maintenance and engineering managers already have begun to master the ins and outs of energy efficiency. But energy isn't the last word when it comes saving resources and operating a greener facility. Water efficiency is quickly growing as a green building and operations strategy.

A comprehensive water-management plan is the key to using water efficiently. Managers can start by gathering stakeholders in the organization to develop a list of water-management goals, incorporate water efficiency into long-term facility operation objectives, and address the resources necessary to achieve water-saving goals.

Understanding the price of water and wastewater is important when evaluating project cost effectiveness. Managers can determine costs by checking water bills and contacting utilities. They can collect data from waters meters — or submeters, if available — to calculate the facility's total annual water use and identify seasonal trends or abnormalities.

Restrooms, locker rooms, and other areas with plumbing fixtures offer obvious options for water efficiency. Besides regularly checking these areas for leaks, retrofitting restrooms with more water'efficient plumbing fixtures can produce significant water savings, as well as reduced energy costs from heating the water for sinks and showers.

WaterSense labeled models of tank'type toilets, flush urinals, and showerheads are independently certified to use at least 20 percent less water, and they perform as well as or better than standard models.

WaterSense labeled faucets and accessories use about 30 percent less water than conventional lavatory faucets. As with all WaterSense labeled products, each model is certified to meet strict criteria for efficiency and performance. A 100'employee office building that installs WaterSense labeled flushing urinals could save 26,000 gallons of water per year based on an average of two flushes per day.
2

. ADA: Successful Restroom Renovations

I'm Dan Hounsell, editor of Maintenance Solutions magazine. Today's topic is, ADA and successful restroom renovations.

Restroom renovations in institutional and commercial facilities offer maintenance and engineering managers major opportunities to produce numerous benefits. Among these benefits is compliance with the Americans with Disabilities Act, or ADA. To meet ADA requirements during renovation, managers must consider occupant count, fixture requirements, space requirements, and structural requirements.

For example, most ADA-compliance renovations result in the loss of a stall or a urinal as a result of changes to meet the 5-foot diameter requirement for stalls. If the number of existing fixtures is appropriate for the code governing the area population, the loss of a stall might require added construction costs.

Structural requirements also come into play with grab bars required in the ADA stall. Often, walls must be reinforced to accommodate the potential weight-bearing capacities of these bars.

Omitting reinforcement of existing walls when installing grab bars is problematic. For example, in one college's public restroom, the grab bar in the handicap stall was detached and hanging from the wall.

The grab bar had been installed into the wall using only mollies, which obviously could not support weight applied to the grab bar. It not only cost more money to rectify the situation at that point, but it also created a hazard and an inconvenience for the public.
3

. Understanding Key Plumbing Upgrade Considerations

I'm Steve Schuster, associate editor of Maintenance Solutions magazine. Today's topic discusses plumbing and restroom maintenance.

Many institutional and commercial facilities are installing a new generation of water-efficient plumbing fixtures — including flush valves, urinals, and faucets — at an ever-increasing rate. Their goals most often are to curtail water use by plumbing systems, reduce utility costs and improve the organization's overall sustainability.

But to ensure that these products deliver the desired benefits to the organization and the environment, maintenance and engineering managers who are making product selections need to carefully consider the maintenance impact these products are likely to have.

As maintenance and water costs rise, managers are increasingly installing pressure gages and flow meters at strategic locations in their buildings' plumbing systems to monitor the flow of water. Once managers are certain all of these readings are at normal levels, the next step is to look at individual fixtures and assess their condition. The first steps in effective troubleshooting involve knowing baseline flow readings, and monitoring, recording, and comparing the current readings.

Other efficiency considerations include lowering water use by replacing the aerator on the tap with a new one at a cost of a few dollars. The installation yields a new flow rate of one-half gpm. The flow is reduced by 3-1/2 gallons per minute.

Even if the valve operates just three minutes a day for 250 days per year, the annual savings from that level of operation would be more than 2,600 gallons. Ten faucets operating at that level would multiply the savings to 26,000 gallons.

Hygiene is also a critical component to successful restroom maintenance. Daily cleaning of the toilet seat, bowl, fixtures, and urinals is important to maintain an antiseptic, odor-free restroom.
4

. Roofing: Making Photovoltaic Systems Work

I'm Steve Schuster, associate editor of Maintenance Solutions magazine. Today's topic discusses photovoltaic systems.

The development of more efficient, cost-effective solar panels, combined with volatile energy prices, makes PV technology an attractive alternative for managing energy prices and supporting sustainability efforts. Maintenance and engineering managers considering installing a PV system need to consider several practical factors before, during, and after installation of a rooftop system.

Before installing a PV system, managers need to examine several critical factors, including business goals, energy audits, location, system size and type, roof age and type, budget, and financial incentives. Each of these factors will play an important role in the success of the project.

Prior to installing a new PV system, it is imperative to evaluate the condition of the existing roof system to determine the appropriate maintenance, repairs or replacement that might be required.

And, when installing a rooftop PV system, the roof becomes more than just a watertight barrier. It becomes a work surface with increased traffic.

Managers should consider incorporating a roof-maintenance program that begins with designing a more durable roof system and focuses on identifying potential leaks and making repairs before leaks occur.

The cost of installing a PV system has fallen dramatically in recent years, but available funding still might be a limiting factor. Current systems typically cost around $5 per watt. Although still expensive, managers should consider additional sources of funding that might reduce the overall cost to the facility owner.

Federal incentives for commercial businesses include a 30 percent tax credit on the total cost of the system and a five-year depreciation schedule, including a 50 percent bonus provided during the first year.

Many states and utilities also provide incentives and other options to consider that can reduce the payback period. Managers can visit www.dsire.org for more specific information on federal and state incentives.
RELATED CONTENT: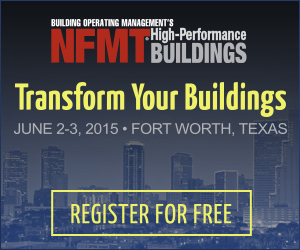 ---
QUICK Sign-up - Membership Includes:
New Content and Magazine Article Updates
Educational Webcast Alerts
Building Products/Technology Notices
Complete Library of Reports, Webcasts, Salary and Exclusive Member Content


All fields are required.


click here for more member info.

---
---
---