Landscapes and Water Savings
time: 2:28
You might also like:
Interoperable Systems Work Together, but They're Not Plug and Play
Sharpen Your Pencil Before Requesting Funding
Roof Warranties and Maintenance
---
I'm Dan Hounsell, editor of Maintenance Solutions magazine. Today's topic is, landscapes and water savings
Water conservation is a top priority in institutional and commercial facilities of all kinds and in all parts of the country. Grounds managers have a host of landscaping measures from which to implement for grounds crews in order to curtail water use. Among them are these:
1) Divide the facility into three areas: public, or most visible from parking lots and main entrances; private, or side and rear areas less visible from the entrance; and services areas, including shipping and receiving. Plan each area with water conservation in mind based on its visibility.
2) Aerate, compost and cultivate to improve water absorption and reduce runoff and evaporation.
3) Rethink the specification of grasses and ground covers. Grass needs more water. Instruct equipment operators to keep blades sharp, and have them set mowers higher to promote shading and deeper roots.
4) In sunny areas, specify organic mulches, such as bark, wood chips, and plants requiring low amounts of water. Inorganic mulch, including stones, rocks, and pebbles, reflects sunlight and tends to dry plants, so it should be used only in shady areas.
5) Specify dry-soil plants in sunny areas. In shady areas, where evaporation is slower, specify plants that require more water.
6) For grasses, use 1 inch of water once or twice a week. Have a worker place a can in the sprinkler area to determine how long it takes to supply 1 inch of water. Encourage crews to use of soaker hoses in flowerbeds and around shrubs to minimize evaporation, water early in the morning, and put shut-off nozzles on hoses.
7) Have crews cover on spas and pools to reduce evaporation losses and use brooms or blowers, not hoses, to clean paved surfaces.
8) and finally, have workers check faucets, sprinkler systems, and hose nozzles for leaks, and replace parts as needed.

RELATED CONTENT:
grounds , plumbing , water conservation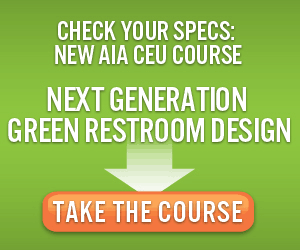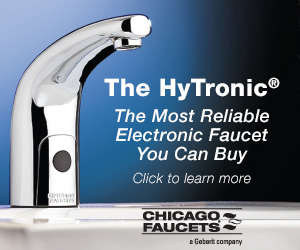 Free E-mail Newsletter Sign-up
Weekly Articles
Facility Webcast Alerts
Building Products/Technology
Monthly Digital Magazine