4

FM quick reads on Plumbing

---
1. Housekeeping Practices Important to Improved Hygiene
Managers can pay closer attention to housekeeping practices in their efforts to improve a facility's restroom hygiene. Trained custodians should use the standard methods to clean all restroom fixtures and surfaces. Three factors determine cleaning success: the cleaner used, the amount, and the application method. Manual cleaning methods leave germ-laden mops and brushes, while using a low-pressure power-spray washer and vacuum tends to leave surfaces cleaner and drier.

By testing restroom air and surfaces for contamination, managers can be proactive in their efforts to monitor and improve restroom hygiene, and they can use the results to fine-tune cleaning methods. Testing consists of collecting samples from the air, fixtures and surfaces with swabs and having the samples tested by a laboratory or using a hygiene meter for in-house testing.

A swab hygiene tester is a ready-to-use dilution-and-delivery device. The swab is contained in a tube with a reagent in the handle. After swabbing a surface, the tester places the swab in the tube and injects a reagent from the handle into the tube and mixes for five seconds. The mixture then is ready for testing.

Managers also can consider using a luminometer — an electronic hygiene monitor — to measure adenosine triphosphate (ATP), a universal energy molecule found in all animal, plant, bacterial, yeast, and mold cells. The luminometer is a 3- by 7- by 1-1/2-inch, handheld, battery-operated device that can track 100 programmable locations and store 500 tests. One set of batteries is good for 3,000 or more tests. When the instrument's reagent contacts a sample, the sample emits light. The amount of light emitted is directly proportional to the amount of ATP present in the sample.
2

. Restroom Image: The Maintenance Connection

Restrooms are one area of facilities that most people never notice — until they do. When managers notice a restroom, it is usually because someone has complained about it. Even though restrooms frequently go unnoticed by managers, they are one of the most visible and memorable areas within any facility for both building occupants and visitors. Paying close attention to maintenance can pay major dividends when it comes to improving the image of restrooms.

While cleaning is the most significant maintenance cost, there are other issues that should be addressed during the design phase that will have a major impact on maintenance costs. One of the biggest complaints of maintenance crews is the lack of isolation valves on restroom fixtures. Without isolation valves, a problem with one fixture takes the entire restroom out of service. Each fixture must be installed with its own isolation valve.

During the selection process, particularly for fixtures and their controls, attention must be paid to the maintenance requirements of different options. While the rated service life of the fixtures may be very similar, the actual service life of individual components, such as seals, may differ widely. And the time and ease of getting to components that must be periodically replaced also varies widely from unit to unit. Components should be evaluated in part on how difficult it will be to maintain them.

Selecting dispensers for consumable supplies that are adequately sized for the level of use in a particular restroom will reduce the number of times that dispensers must be re-supplied, reducing maintenance costs. Touchless controls on these devices will limit the quantity of product dispensed, which also reduces the frequency with which they must be refilled.

Even something as simple as selecting the right lighting fixture can impact maintenance costs. A well-designed lighting fixture will require no special tools or disassembly of the fixture in order to replace the fixture's light sources. Similarly, the fixtures should be selected in part based on the cost of the lamps that they require.
3

. Tips for Managing Water Systems in Existing Buildings

Problems in drain lines are no justification for wasteful consumption. Instead, consider these tips for managing waste systems in existing buildings:
When replacing fixtures with lower-flow models, inspect drain lines for corrosion and other conditions that obstruct the flow.
Clean waste lines when replacing fixtures.
Consider using toilet paper with lower tensile strength for lines prone to clogging.
Carefully consider reduced fixture flow rates for toilet fixtures located at the beginning of long horizontal runs.
During product specification, consider the placement of high-efficiency toilets and other nearby fixtures within the system.
Discourage building occupants from flushing paper towels and other items not meant for the sanitary system.
Consider the suitability of the waste-pipe material and maintenance procedures before connecting waterless fixtures.
From a sustainability perspective, we need to think more broadly about conserving the water facilities use daily, as well as about maintaining existing buildings so they provide long-term value for the resources they require during construction and operation. For plumbing systems, this means considering water-conservation measures, as well as the way decisions are inherently tied to waste systems and their ability to operate efficiently.
4

. Plumbing and Legionella: Setting the Record Straight

It might seem that technology puts more information in the hands of maintenance and engineering managers than ever before. While that might be true, the information might not be accurate. Consider the example of Legionella, the bacteria that causes Legionnaire's Disease.

Since it was identified in 1976, much progress has been made in understanding the disease, its causes, where the bacteria is found, its health risks, and how to protect against it. It has also sparked many myths, from outright falsehoods to unsubstantiated claims that have no evidence to back them up.

Separating fact from fiction can be a challenge. Plumbing Manufacturers International (PMI) has taken on this challenge as part of an ongoing effort to address the myths surrounding the industry and to promote safe and healthy installation and maintenance practices.

One of the most widespread myths is that Legionella can be seen with the naked eye, and such discussions often include a photo of a calcified showerhead as an example. This is false. The presence of mineral deposits on plumbing fixtures does not mean Legionella is present.

But Legionella can grow in certain types of mold. Slime molds, also known as biofilm, can provide ideal breeding grounds for Legionella. As with any mold growing in buildings, biofilm should be taken seriously and be properly tested, analyzed and removed. Testing for biofilms and Legionella should be done routinely and should span the entire plumbing system, as they can spring up at any place along the network of pipes and fixtures. Maintenance supervisors, facility managers, and health and safety engineers should set up routine checks and tests and send samples to be professionally tested in proper labs for Legionella. This testing will assist in understanding the levels of the bacteria present and can help determine the proper way to remove it from the building.

Removing Legionella can be done in a multitude of ways, from flushes of hot water strong enough to kill the bacteria to chemical baths and hyperchlorination to copper-silver ionization and ultraviolet light purification. Each style features certain benefits and drawbacks, and each requires a working knowledge of the building's system.
RELATED CONTENT: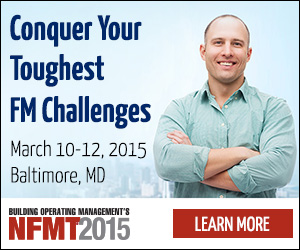 ---
QUICK Sign-up - Membership Includes:
New Content and Magazine Article Updates
Educational Webcast Alerts
Building Products/Technology Notices
Complete Library of Reports, Webcasts, Salary and Exclusive Member Content


All fields are required.


click here for more member info.

---
---
---