4

tips on color


1. Choosing Interior Paint Colors

Facility managers are sometimes intimidated by the task of choosing wall colors. They have confidence in most other areas of their job, but when it comes to color, they often try to defer that decision on to someone else.

But like other aspects of the job, facility managers only need to do a little homework and trust their gut instinct. Research simple color theory, what colors work well together and the effect colors have on humans. This will give you an idea of the types of colors to choose, whether a warm tone, an energetic color or something cool and calming, for example.

Then, trust your gut instinct and personal preferences. Too many facility managers are afraid of choosing a "bad" color, so they end up with spaces that are dull, lifeless and grayed out. Try a color on one wall and get occupant feedback. It's relatively fast and inexpensive to change a paint color, so don't be afraid to try something interesting.
2

. Color in Classrooms

If you're tasked with choosing paint colors in a classroom during a renovation project, there are a few simple rules to keep in mind in order to facilitate a productive learning environment.

In classrooms for young children, from kindergarten up to grades three or four, consider bold, saturated colors. Younger children can handle intense color and it helps energize the space and make children more excited about being in school.

In classrooms for older children, grades four and up, colors need to be more muted and less saturated. The tone should also get cooler, meaning use more greens, blues and grayed-out colors. This will give the classrooms a less juvenile feeling and help children stay calm and focus on their schoolwork.

3

. Coordinating Floorcoverings

In a facility that requires many different types of flooring, look for flooring companies who manufacture more than one product or have a partnership with other manufacturers. This will usually ensure that the different types of floorcoverings will work together aesthetically, creating a coordinated environment in your facility.

For example, hospitals use many types of floorcovering in close proximity to each other. Vinyl in patient and operating rooms for hygiene, linoleum in hallways for sustainability reasons, and rubber in nurses' stations and stairwells for safety and comfort. Companies who manufacture all three types of flooring, or who have partnerships with other floorcovering manufacturers, often carry the same color and pattern choices throughout their product lines. That makes it easier for facility executives to choose different floorcoverings that color coordinate and give their facility a pleasing aesthetic.

4

. The Importance of Color in Interior Design

Color can make or break a space. Choosing appropriate colors for a facility's spaces is an important aspect of interior design. Even if your organization has hired an interior designer, it's good to know a few basics about color.

Color is sometimes divided into two categories: warm and cool tones. Warm tones, like red, orange and yellow can energize a space and its occupants. Cool tones such as blue, green and purple generally create quiet, relaxing atmospheres.

When choosing wall and flooring colors, it's important to keep the goal of the space in mind. If energetic work is being performed in a space, warm, exhilarating tones might be good to consider, for example. In break areas, cool tones may be more appropriate when occupants can relax.

Color has a profound influence on a space and the people in it. Use it to your advantage to create an inviting, productive space.

RELATED CONTENT: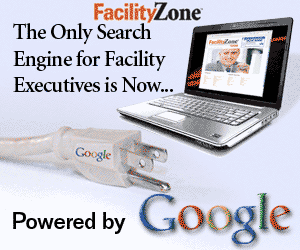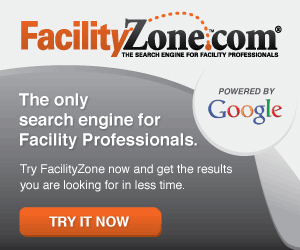 ---
Free E-mail Newsletter Sign-up
Weekly Articles
Facility Webcast Alerts
Building Products/Technology
Monthly Digital Magazine

---
---
---