4

tips on outsourcing


1. Outsourcing Benefits Require Targeted Application

Outsourcing was once a source of significant anxiety for internal facilities management teams, but the pendulum has swung in the other direction in the current climate of tightly constrained budgets and lower in-house staffing levels. Still, outsourcing is a tactic to be applied with precision to yield the highest benefit.

In a roundtable discussion with Facility Maintenance Decisions, three facility managers discuss some of their experience with outsourcing. The primary benefits of outsourcing some of their services for them are savings and flexibility. Funds can be applied in a targeted as-needed manner, which also shields them from getting appropriated by other needs, so certain tasks like mowing lawns get done in a timely fashion.

The procurement and specification of outsourced services is sometimes the hardest part, the managers say. This is due to a combination of reduced workforce elsewhere in the company, which makes the facilities department responsible for writing the contract. Following internal protocols for legal reviews and the like can also slow things down. However, more and more organizations are posting their bid and proposal documents online, which can be a benefit to other FM organizations in shaping their own documents.

Other challenges have to do with the outsourced service providers. With many companies clamoring to provide janitorial service, HVAC service, etc., it falls on the facility manager to properly vet the candidates to make sure they can actually deliver on their claims. Making sure scope of work is clear is part of making sure all parties can meet expectations.

Another challenge managers point to is that, unlike full-time staff, outsourced service providers are there to do a specific and delineated task. There is not the flexibility to pull them onto other projects, at least not without new contract negotiations. The silver lining there is that, because they are hired to do a specific set of tasks, if the outsourced service provider is not performing to expectations, it is much easier to simply replace them.

Read the full roundtable here.
2

. Security Officer Contract Essentials to Know

Contracting of security officers is difficult. Guard contracts are historically low-bid based. A majority of a guard contractor's expenses are personnel costs. Contracts based on the lowest salaries hire the lowest-paid employees. Keep in mind the adage: You get what you pay for. A corollary, however, is that you get what you ask for.

Simply put, any guard service is only as good as the contract. Guard contracts typically run on slim profit margins, meaning contractors can't be expected to operate beyond the terms of the contracted services and still make money. As a result, facility managers should be sure to get the services they expect to receive in writing and in the contract.

The contract begins when a security specialist establishes need and justifies the expenditure. Typically a security manager then approves and obtains funding. The specialist or manager submits requirements for the contract, including the number of guard posts, and written standard operating procedures.

A "post" is a specific assignment staffed by a security officer. A post can be fixed or mobile. A typical post would be a lobby of a facility. A post might be Monday to Friday from 9 a.m. to 5 p.m. (40 hours per week), 24x7 (168 hours per week), or anything in between. Often overlooked is the number of hours involved in a contract. The general rule of thumb is that it takes five people to cover one post twenty-four hours a day, seven days a week. This number includes staffing three shifts a day, seven days a week, and includes hours for training, vacation and sick days.

Security contracts differ from other service contracts in one specific aspect. Most security posts cannot go empty. For other services, if a worker misses a day because of illness or vacation, the job simply doesn't get done that day. Security positions, by their nature require that every post is filled every time. This requirement means that when a position is open, overtime might be required to allow other officers on the contract to fill the vacant post.
3

. Making The Decision To Outsource Facility Management

When ADP began outsourcing its facilities management, the company retained six people in-house. Previously, more than 200 decentralized staff worked in ADP's U.S. buildings, where each facility was fairly independent.

"The good news is that for our associates who work in our buildings, [the transition] was almost invisible. To the people who got outsourced, it was major," says Art Elman, vice president of corporate real estate and facilities at the time that outsourcing began. The employees, as well as outside service providers — for example, the window washing company — switched their employer from ADP to the outsourcing firm. "Our first thought had been to consolidate [FM] within our own organization," Elman says, "but we didn't have the tools in house, and it wasn't our primary expertise." ADP instead decided to look for a company with better tools to manage facilities operations. Putting all of FM under the outsourcing provider's umbrella has improved management, consolidated purchasing and provided access to intelligence on a broader scale. The staff cuts, together with outsourcing, allowed ADP to reduce facility management expenses by 7 percent over two and a half years.

Not surprisingly, opinions on the "new normal" were mixed. For "shining stars," the change has created an additional career path within the outsourcing firm and allowed managers to become part of a group that specializes in what they do. But everyone had to stretch a little more, and there were a few who opted to quit or retire. "Some people bought into the fact that it was a career move, but some others said 'it's time for me to go,'" Elman says.

Because of outsourcing, facility management became more tightly controlled, with more sophisticated tools to purchase and better metrics to determine staffing.

ADP's communication strategy included "road shows," webcasts, conference calls and an extensive change management program. ADP attempted to map employee benefits structures to the new company so that employees did not experience losses.
4

. Focus On Communication With Facility Management Staff When Costs Have To Be Cut

Today's tip from Building Operating Management: Focus on communication with facility management staff when costs have to be cut.

During difficult periods, it is important to communicate with employees for the purpose of managing resistance and facilitating buy-in. To help with a transition to outsourcing, ADP implemented a major communication plan, including "road shows," webcasts, telephone conferences and an extensive change management program. ADP worked hard to map employee benefits structures to the new company so that employees did not experience losses. At the same time, employees had to adjust to new reporting responsibilities and more paperwork.

When belts had to be tightened at SAP, employees were given information about the need for creating a smarter, more efficient organization. "We needed education, clarity, and transparency with regard to corporate objectives," says Larry Morgan of SAP. SAP employees worked collaboratively to achieve a 4 percent cut, and participatory decision making helped achieve "buy in" on austerity measures.

The law firm of Fenwick & West has worked hard to communicate with employees about reductions and changes, often using social media techniques such as Facebook, Twitter and blogging. "We have stepped up the marketing of the department," says Julie O'Loughlin, senior director of operations and facilities. "You have to justify what you are doing. [We] highlight the good things we are doing, educate on the changes. We send a digital newsletter with an internal portal that looks like a Facebook fan page."

Digital marketing has been a great success and has allowed a lot of interaction with employees, which creates buy-in about cost-cutting strategies, says O'Loughlin. For example, in the past, every kitchen on every floor used to have a selection of 20 teas and multiple kinds of coffee. Since many of these choices were not used, and since these products have a limited shelf life, the company was wasting a lot of money. An on-line survey of flavor choices eliminated about 60 percent of what was being offered in the kitchen, which was a significant cost savings for the company. "There was no pushback," says O'Loughlin.

This has been a Building Operating Management Tip of the Day. Thanks for listening.
RELATED CONTENT: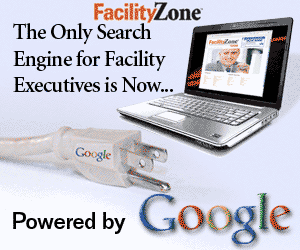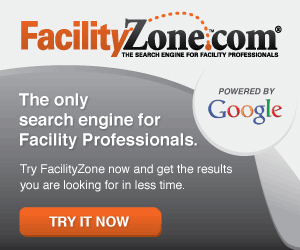 ---
Free E-mail Newsletter Sign-up
Weekly Articles
Facility Webcast Alerts
Building Products/Technology
Monthly Digital Magazine

---
---
---