4

FM quick reads on Daylighting

---
1. Daylighting can reduce energy bills, improve satisfaction
Today's tip is to learn more about daylighting as a possible lighting strategy - but a well-thought-out daylighting plan requires more than just windows and skylights.

Along with minimizing artificial light and reducing electricity costs, daylighting can lower HVAC costs. Electric lights produce a lot of heat, but if properly controlled, natural lighting generates hardly any heat at all.

For most buildings, daylighting energy savings range from 15 to 40 percent. It can also improve the productivity and satisfaction of employees, students and even clients and retail customers, since people have a natural attraction and need for daylight. Even retail stores like Wal-Mart have seen the benefits of daylighting for both employees and consumers. In an experiment, stores that included skylights over certain departments found that overall sales per square foot were higher in the departments lit by natural light.

A high-performance daylighting system may initially require a significant investment. However, if the project team uses an integrated, strategic design approach, a company's overall long-term savings make up for it.

One important point is controlling glare. Direct sunlight penetration in classrooms and office spaces often produces an unpleasant glare on work surfaces, making it difficult to view a computer screen. Properly oriented windows and skylights can admit direct and diffused daylight, producing light while also reducing glare. The selection and placement of windows and skylights should be based upon climate and the design of the building.

Daylighting also must control the amount of heat that enters a building. Window treatments, window films and glazing can shade a window or diffuse direct sunlight. This can reduce overall cooling loads, eliminating the need for a larger cooling system, resulting in additional overall savings.

Some architectural features, such as a building's roof, atrium shapes or a building's angles, can prevent daylight from illuminating a space. To prevent daylight obstruction, wall openings should be strategically placed within the space. For example, if elements that can block daylight are located high up, they should be as far from wall openings as possible. In a plan that features both open and enclosed spaces, open space areas should be close to the wall openings. This maximizes the effect of daylight, reflecting light deeper into the space.
2

. Energy Model Can Improve HVAC System Energy Efficiency

Today's tip from Building Operating Management: Energy models are valuable in achieving high performance HVAC designs.

How efficient can a building's HVAC system be? To a very large extent, the answer depends on other factors in the building. The type of windows, the amount of insulation, the lighting system, the reflectivity of the roof — these factors and others like them can constrain the performance of the HVAC system by requiring it to work harder to heat and cool the building.

Today, it is possible to evaluate the HVAC impact of these other elements while the building is being designed. Powerful energy modeling software, available from a range of sources, enables the design team to estimate just how efficient a given set of design choices is, and then to compare other designs to identify the one that best meets the building owner's requirements.

For example, Option A may involve code-minimum insulation, ordinary insulated glass windows and a non-reflective roof. Option B, with more insulation, low-emissivity windows and a reflective roof, may initially cost more, but pay for itself in energy savings. What's more, savings associated with a smaller HVAC system can free up funds to cover the cost of those added efficiency measures. In some cases, the energy model may identify options that actually reduce the first cost of the project.

The use of an energy model is required to obtain federal tax deductions under Section 179D of the Internal Revenue Code. These are also known as EPAct tax deductions for the Energy Policy Act of 1995. To qualify for a deduction, an HVAC project must reduce energy costs at least 16.67 percent below the costs for a building designed to meet ASHRAE 90.1-2001. Energy modeling has to show the energy cost savings.

It's important to keep in mind that the energy model, as important as it can be at the design stage, is only an estimate. The actual energy efficiency of a building will depend on how the building systems are operated. A well-designed building can't overcome poor operation.
3

. High-Performance HVAC System Requires an Integrated Design

Today's tip from Building Operating Management comes from Jeffrey Heiken, engineering design principal with Kling Stubbins: A high-performance HVAC system requires an integrated design.

Designing a high-performance HVAC system starts with understanding its end goals. It effectively serves the functional needs of the building and its occupants. It minimizes the use of resources by accurately "right-sizing" components and configurations. It is flexible in response to changes in use. And it employs design elements to capture waste heat, reduce material or energy use, or reuse materials wherever possible.

Across the spectrum of building types, high-performance HVAC systems provide more pleasant and satisfying work environments, and efficiencies which translate into lower owning and operating costs.

But a high-performance HVAC system is impossible without a truly integrated design team fully engaged and focused on project goals from the start. That's because so many aspects of design are interrelated and have to be considered simultaneously to achieve the goal of a high-performance HVAC system. For example, the HVAC design is affected by sustainability elements like daylight projection into the building, which helps drive building footprint and building aspect ratio (length to width dimensions) as well as solar orientation on a site. Daylighting also brings consideration of external shading devices and internal reflective light shelves to prevent glare and heat gain while bringing natural light to the occupied spaces. Internal shading (often mechanized and automated) in concert with computerized lighting control systems are also common energy conservation measures. With all of those factors affecting the HVAC design — not to mention the exterior wall construction, glazing, occupancy and utilization — it's clear that an integrated design approach is essential. From building siting to building envelope composition, the performance of all elements is enhanced.

HVAC can't be an afterthought once the shell of the building has been designed. Compared to the overall building life, the design process is brief and often fast-paced. Attention to HVAC performance at the earliest steps will be felt for decades. So will a lack of attention.
4

. Sustainable Interiors and Productivity

The link between sustainable workplaces and employee productivity is getting stronger as more research is being done. A recent study, "Effects of Green Buildings on Employee Health and Productivity," from the School of Planning, Design, and Construction at Michigan State University surveyed two groups of employees who had moved from conventional office buildings to LEED-certified buildings. Among the findings:

• The mean number of hours per month that respondents reported being absent due to allergies and asthma dropped from over an hour pre-move to about one-half hour post-move. Similarly, the mean number of hours survey participants reported being affected by allergies and asthma decreased 60 percent.

• The mean number of hours per month respondents reported being absent due to depression and stress dropped from almost an hour pre-move to a little under half an hour post-move. The mean number of work hours affected by depression and stress decreased 30 percent.
RELATED CONTENT:
Daylighting , windows , skylights , glare , window treatment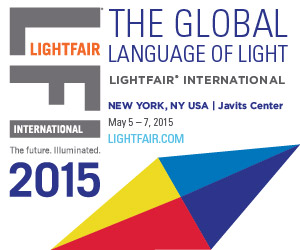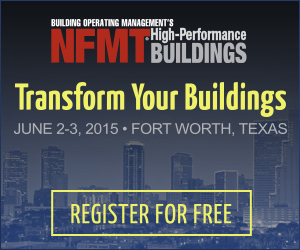 ---
QUICK Sign-up - Membership Includes:
New Content and Magazine Article Updates
Educational Webcast Alerts
Building Products/Technology Notices
Complete Library of Reports, Webcasts, Salary and Exclusive Member Content


All fields are required.


click here for more member info.

---
---
---