4

FM quick reads on EPA

---
1. Troubleshoot IAQ Issues With EPA Guide to Moisture Management
Mismanaged moisture in buildings is a major contributor to poor indoor air quality. Moisture issues can lead to mold problems and can negatively impact the health of facility occupants, such as by triggering or worsening asthma symptoms. This is to say nothing of the property damage caused by moisture infiltration and other issues.

The U.S. Environmental Protection Agency (EPA) has issued a guide for building professionals — anyone who designs, builds, operates or maintains buildings — filled with practical guidance on how to control moisture in buildings.

"Moisture Control Guidance for Building Design, Construction and Maintenance" breaks down moisture management into the design, construction and management phases of a building. It also contains several checklists for problem spots, such as roofs and HVAC inspections.

The section dealing with facility maintenance and operation covers site drainage maintenance, foundation maintenance, wall maintenance, roof and ceiling assembly maintenance, plumbing system operation and maintenance and HVAC system operation and maintenance. " The people who keep buildings working—the HVAC mechanics, carpenters, plumbers, electricians, engineers, custodians and managers—inherit the good points and the bad points of the design and construction," read the introduction to Chapter 4.

The guide is set up in a problem/solution format, listing several guidance points to troubleshoot the situation. For example, facility managers faced with water infiltration through the foundation of the facility are directed to check on the condition of roof drain leaders and look for newly sprouted trees near drain lines, among many other practical steps.

The guide can be found here.
2

. Remove Mold to Preserve Indoor Air Quality

Mold has a broadly known detrimental effect on indoor air quality. Facility occupants are very sensitized to the risks of mold exposure, so facility managers are often well aware of how to keep mold infestation from occurring in the first place and how to remediate the situation. But did you know that it is not enough to kill the mold? According the EPA, dead mold is allergenic and some dead molds are still potentially toxic. Splashing some bleach on the trouble spot (or spots) and calling it a day is not going to cut it, for various reasons.

EPA calls out several steps that must be taken in mold remediation. The EPA does not recommend using a biocide, such as bleach, as chlorine bleach and its ilk have their own detrimental effects on indoor air quality and human health. (However, biocide should be used when the professional judgment of the situation warrants the benefit is greater than the risk, such as when immune-compromised people are involved, says EPA.)

In general, the strategy for remediation recommended by the EPA is to dry out and thoroughly clean the space, dispose of all moldy materials that can't be cleaned and thoroughly clean the tools used in cleanup so you're not just contaminating the space all over again. Achieving an indoor relative humidity between 30 and 50 percent is the goal, as this will limit mold's ability to grow and spread.

EPA proves an in-depth look at mold remediation in commercial properties at http://www.epa.gov/mold/mold_remediation.html.
3

. Snow and Ice Management: Focus on Equipment

Equipment, materials, and training are three key components of a comprehensive snow and ice management plan. Buildings and grounds undergo myriad changes during non-winter months, whether it is new construction projects, renovations, or changes to landscapes and hard-surface areas. These changes impact snow and ice operations, so managers need to ensure their plans still provide safe, efficient, and reliable snow and ice removal.

Equipment often is the first place managers start in their review of snow and ice operations. Snow and ice removal is tough work, and it can take its toll on equipment, including plows, skid-steer loaders, utility vehicles, dump trucks, and a range of attachments.

An equipment breakdown during a heavy snowstorm can create a stressful situation in the field. To ensure the equipment can withstand the rigors of snow and ice removal, operators and mechanics should perform preventive maintenance related to the most important areas of the equipment, including:

Hydraulics. Check hydraulic cylinders for stress cracks in the paint, leaking or bent fittings, and damaged hoses. It is important for mechanics to eliminate contaminants from the hydraulic-unit systems because contaminants can turn into rust and sludge while in storage if mechanics leave them in the system.

Electrical components. Mechanics should check and protect motors, wires, solenoids, switches, and connections to ensure they operate correctly when winter arrives. Using a quality rust inhibitor also can protect electrical systems from damage.

Mechanical and structural components. Mechanics should inspect each unit from top to bottom. They should check for cracks, bent pins, broken cutting edges, missing or broken bolts, twisted framework, and other cosmetic damage. Mechanics then need to repair any damage they find.
4

. Outsourced Security Can Augment Campus Police Department

Outsourced service providers, such as security personnel, can often be subject to the hiring trends of the time. Whether a department should be in-house or outsourced changes due to factors beyond budget, though that always plays a role.

At the recent ASIS Conference in Chicago, there was a session on improving the safety of university campuses. The presenters discussed the trends and strategies they've experienced and employed. For example, where once the trend was to wholly outsource the security department to a third party, due to the recent upswing in shootings on campuses, the pendulum is swinging back in the other direction. As one presenter put it, "The president said, 'Let's get some coppers with guns on campus."

While the trend is to establish a sworn officer department for the campus, the presenters recognized that many of the outsourced security personnel they had worked with had been with the account for many years and offered a depth of knowledge and loyalty they were not willing to loose. In order to retain these seasoned individuals, the presenters discussed negotiating to offer a small annual raise, beyond the stipulations of the contract.

While a sworn department might have strengths in partnering with outside agencies during a crisis, outsourced security personnel offer their own benefits. First, they're not hardened former street cops, and so don't have to be trained out of the harsher postures and tactics that would be overkill on campus. They also can perform functions a sworn officer can't, such as searching patrons entering a sport venue.

One strategy for keeping key outsourced personnel while still building an in-house police department is to redeploy the outsourced security personnel to serve as dispatch, running plates and pulling records for the officers, who are deployed out into the campus.
RELATED CONTENT: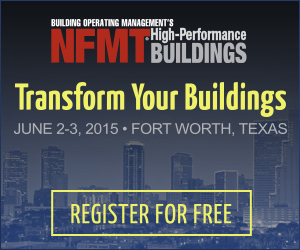 ---
QUICK Sign-up - Membership Includes:
New Content and Magazine Article Updates
Educational Webcast Alerts
Building Products/Technology Notices
Complete Library of Reports, Webcasts, Salary and Exclusive Member Content


All fields are required.


click here for more member info.

---
---
---