4

FM quick reads on construction

---
1. Maintaining IAQ During Construction Projects
When undertaking renovations or other major construction projects at a facility, maintaining indoor air quality should be on the list of project to-dos. Even when using the lowest VOC emitting products available, there will probably still be some dust, fumes or vapors to contend with.

Isolate occupants and the HVAC system that serves them from the construction zone. Isolate the construction zone from the occupied areas with physical barriers, such as plastic sheeting, that inhibit air movement.

Exhaust air from the construction zone directly to the outside such that it is maintained at a negative pressure with respect to other areas. If the HVAC system serving the construction zone serves other areas, completely seal potential return air paths to prevent construction dust, fumes and vapors from being recirculated to other zones.

As well, evaluate the need to upgrade the filtration system during construction projects. Don't underestimate the importance of frequent air filter inspections and changes both in the new and old systems during and shortly after the construction process.

Also, consider the use of gas-phase filtration to eliminate chemicals that may be generated during the construction project.
2

. Renovations and ADA

I'm Dan Hounsell, editor of Maintenance Solutions magazine. Today's topic is, renovations and ADA.

Facility managers often ask when renovations trigger a requirement to bring a building in compliance with the Americans with Disabilities Act, or ADA, and exactly how much compliance is required when this happens.

Under ADA requirements for readily achievable barrier removal under the ADA, barriers must be removed — with a few exceptions — regardless of any work being done.

Anytime renovations are made to a facility where barriers still exist, 20 percent of the construction costs must be spent on barrier removal on the path of travel. For ADA purposes, the path of travel also includes water fountains and rest rooms. Any renovation to a primary function area triggers the requirement. A primary function area is an area where the activities are germane to the business, such as a bank's teller stations.

ADA does not require barrier removal on the path of travel that exceeds 20 percent of the cost of the renovation, which is then considered to be disproportionate. The major difference between ADA requirements and building codes is that ADA requires barrier removal in existing buildings, regardless of renovations. Building codes do not come into play until renovations, alterations or new construction take place.
3

. The Deadline Is Approaching To Declare a LEED AP Specialty

Today's tip is about how time is running out on LEED Accredited Professionals declaring a specialty to the credential for free.

As you may know, the Green Building Certification Institute now offers specializations for its signature LEED AP credential. The five specializations are Building Design and Construction, Operations and Maintenance, Interior Design and Construction, Neighborhoods and Homes.

When the specialty track was introduced in 2009, existing LEED APs were given a two-year window to add the specialty. That deadline is August of 2011.

Current LEED APs can still declare a specialty for free until that deadline. Once the specialty is declared, LEED APs must complete 30 hours of continuing education every two years to maintain that specialty. If they don't, they'll revert back to the original LEED AP status.

If you're not currently a LEED AP, but would like to be, you must pass a test in your designated specialty, and also complete the credential maintenance requirements every two years.

For more information on the LEED AP specialties, as well as the approaching deadline, please visit www.gbci.org.
4

. Lessons Learned from Educational Building Renovations

Today's tip comes to us with an assist from Craig Hardee, senior project manager at Butler University. Hardee gives seven tips for making renovation projects on college or university buildings a success.

Many factors, including short timelines, input from a wide variety of sources, and shifting budgets make renovation projects at colleges or universities particularly challenging. But these lessons learned can help facility managers navigate the tricky renovation waters.

First, says Hardee, understand that renovation projects are a team sport, and therefore not only do you have your job to do, but you have to be willing to trust that others can do their jobs as well. Trust in your teammates is key.

Secondly, communication is critical. Make sure everyone understands what's happening, and who needs to be where when decisions are being made.

Third, collect emergency contact information for all the decision-makers on the project. This logistical step can really save some headaches when decisions are required in a matter of hours on these short timeline projects.

Fourth, hold regular update meetings to keep all stakeholders apprised of progress. It's easy for this one to slide as the project steams forward, but it's critical to maintain these meetings to keep everyone in the loop.

Fifth, always have one person who is responsible for the project from design to delivery. This ensures that one person "owns" the project. Stakeholders also will feel more comfortable raising questions because they'll know exactly who's in charge.

Sixth, make sure to understand how technology in an academic setting is changing, and how design and construction methods must shift as well to support that new technology.

And finally, be flexible. Keep it light, and keep it fun. There will be days, hours and even weeks of frustration, says Hardee, but keep in mind that everyone is on the same team and everyone does make mistakes. But nothing is ever the end of the world, except the end of the world.
RELATED CONTENT: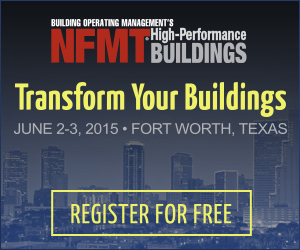 ---
QUICK Sign-up - Membership Includes:
New Content and Magazine Article Updates
Educational Webcast Alerts
Building Products/Technology Notices
Complete Library of Reports, Webcasts, Salary and Exclusive Member Content


All fields are required.


click here for more member info.

---
---
---