4

tips on boilers


1. In Boilers, Retrocommissioning Can Address Energy Inefficiency

Today's tip from Building Operating Management comes from James Piper, a contributing editor for Building Operating Management and Maintenance Solutions magazines: A retrocommissioning process can identify and address areas of energy inefficiency in boilers and water heaters.

The retrocommissioning process begins with a detailed review of the boiler or water heater, including data on equipment installed, connected loads, the critical nature of the loads, maintenance history, and operating performance.

Besides installation errors, operators might have made changes to the installation over the years. Of particular interest are changes they implemented to correct maintenance issues that are preventing the unit from operating as efficiently or effectively as intended.

Next, facility managers need to review maintenance records for the boiler and consider whether technicians have performed maintenance according to manufacturer recommendations or bypassed certain features to circumvent operational issues. They also need to determine whether the boiler has required more maintenance as it has aged, and they need to identify operational and maintenance issues.

Technicians need to check and test safety features to ensure proper operation. They also must measure the boiler's efficiency under different loads and verify the boiler's control system operates properly.

Once technicians have completed the test and managers have analyzed the results, managers will be able to identify the steps operators and technicians can take that will improve efficiency and performance. These steps can range from small changes in operating procedures to large overhauls of boiler components. Managers then will be able to estimate the cost and time needed to take these steps and evaluate their options.

The results of data-gathering and testing will be a road map managers can use to improve equipment operation. It will provide a list of recommended tasks, along with relative costs. Managers can implement some steps without interfering with the boiler's operation. Others will require careful scheduling because of the needed shutdown and interruption of service.

Retrocommissioning is not necessarily a one-time task. Facility managers must be ready to repeat the process to ensure the boiler or water heater continues to operate efficiently. The timing of the process will depend on the application, as well as the condition and size of the installation.
2

. Repair Or Replace The Boiler: Four Questions To Answer

Today's tip from Building Operating Management comes from James Piper, a contributing editor for Building Operating Management and Maintenance Solutions magazines: When deciding whether to repair or replace a boiler, facility managers should answer these four questions.

Boilers and water heaters have finite service lives and eventually require replacement, even with comprehensive maintenance. But even though a unit's age is a key consideration, it is not the only factor facility managers must consider. While no rules exist for this decision, facility managers must address several important questions.
What is the age of the equipment? Maintenance costs rise as boilers age. Replacement costs will always exceed maintenance costs, unless something major goes wrong. But watching the trend in maintenance costs is more important. If these costs remain relatively flat, the better option is repairing the boiler or water heater. Costs that rise consistently and rapidly indicate replacement, as does difficulty in getting replacement parts.
What is the equipment's operating history? Identical boilers that operate in similar facilities often have much different operating histories, depending on set-up, operating practices, and maintenance. Operators and managers need to review the equipment's history to determine if any findings suggest that replacement is the better option.
Is the equipment efficient? New boilers offer substantial increases in annual operating efficiency compared to boilers only 10 years old. So when evaluating options, managers need to consider the annual savings from installing a new, higher-efficiency unit.
What is the configuration of the equipment? Older installations of central boilers and water heaters tend to feature one or two large units. That set-up often forced operators to cycle one boiler to match part-load operating conditions.
By comparison, new, centralized systems use several smaller boilers, which allows operators to better match system capacity to facility needs and improve operating efficiency. To make a smart decision on whether a cost benefit exists in installing new, modular boilers, managers should review historical building loads.
3

. Boiler Safety Devices Require Operator Attention

Today's tip from Building Operating Management comes from James Piper, contributing editor for Building Operating Management and Maintenance Solutions magazines: Three boiler safety devices require operator attention.

The safe and efficient operation of boilers and domestic water heaters is essential for the smooth operation of most institutional and commercial facilities. Improvements in designs and control systems have made today's units safer and more efficient than ever.

All boilers and domestic water heaters have a range of built-in devices to help ensure their safe operation. Like other components of building mechanical systems, they require periodic maintenance to ensure proper operation. Boiler operators and technicians should pay close attention to three key safety devices to protect personnel, equipment, and the facility:

Safety valves. The safety valve is the most important safety device in a boiler or domestic hot-water system. It is designed to relieve internal pressure if a range of failures occur within the system. Although it is simple in design and straightforward in operation, something as simple as corrosion or restricted flow within the valve and its related piping can affect its operation.

Water-level control and low-water fuel cutoff. Many systems combine these two separate boiler-safety functions into one unit. They are designed to ensure the water level within a boiler never falls below a predetermined amount. Should that situation occur, the system is designed to shut down the boiler by cutting off its fuel. Proper functioning requires operators to make sure no build-up of sludge or scale exists within the system that would interfere with its detection and operation.

Water-gauge glass. Even with a functioning water-level-control system, operators must verify the actual level of water in the system. Here, too, a build-up of sludge and scale can give false level indications.

This has been a Building Operating Management Tip of the Day. Thanks for listening.
4

. Water Treatment Can Extend Boiler Life and Improve Energy Efficiency

Today's tip from Building Operating Management comes from James Piper, contributing editor for Building Operating Management and Maintenance Solutions magazines. Establish a water treatment program to ensure boiler efficiency and reliability.

Water treatment is one of the most important elements in any boiler maintenance program. Untreated boiler water contains contaminants that include dissolved minerals, gasses and particulates.

Dissolved minerals can result in the formation of scale on boilers' heat-transfer surfaces. Gasses can form corrosive compounds that attack surfaces. Suspended particulates can contribute to both problems.

Boiler scale forms when dissolved mineral salts in the water settle on heat-transfer surfaces. This scale acts as a layer of insulation, reducing the rate of heat transfer and the boiler's efficiency. Even a thin layer of scale can reduce efficiency by 10 percent or more. Scale also can result in localized overheating of a boiler tube. Uncorrected, this issue can lead to boiler tube failure, downtime and costly repairs.

Dissolved gasses, such as oxygen, can increase the boiler water's corrosiveness. As a result, metal surfaces in the boiler and heating system come under attack. If technicians do not correct the problem, the resulting corrosion can destroy metal surfaces, decreasing the service life of the boiler and system piping.

Water-treatment programs introduce limited quantities of certain chemicals that combine with impurities in the water and neutralize the impurities to keep them in suspension.

Facility managers should design and monitor water-treatment programs carefully. Using the wrong chemicals — or the wrong quantities — can damage the boiler or other system components. Monitoring is essential because changes in feedwater quality can require changes in the treatment program.

Water-treatment programs are most critical in steam systems. These systems have much higher requirements for make-up water, which contains contaminants that can damage boiler surfaces.

This has been a Building Operating Management Tip of the Day. Thanks for listening.
RELATED CONTENT: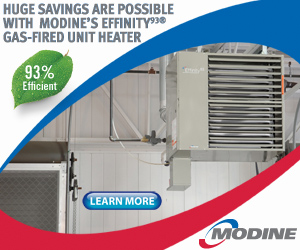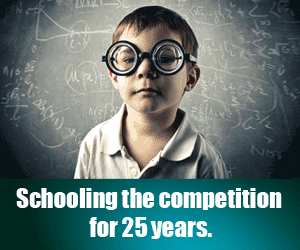 ---
Free E-mail Newsletter Sign-up
Weekly Articles
Facility Webcast Alerts
Building Products/Technology
Monthly Digital Magazine

---
---
---