2

FM quick reads on HVAC systems

---
1. Finding energy savings in HVAC systems
Before you start replacing expensive equipment, work with your building engineer or maintenance technician, and conduct an audit to make sure your existing equipment works properly.

Some of the simple things you may find include:

Variable frequency drives that were set on bypass because of a problem with the drive. We often find drives running at the full 60Hz because they have never been returned to their proper automatic action state.
Economizer dampers in a particular fixed position because of linkage or drive motor failures.
Outside air dampers with a 2x4 wedged into them to keep them open because of the same control failure as above.
Dirty primary or secondary filters cutting down on proper air flow.
Probably the most underexplored area, though, is thorough examination of the hydronic coils, primarily the cooling coils. Cooling coils, especially those with tight fin spacings, oftentimes act as filters, trapping not only particulate but also biological masses on the fins. This not only impedes the proper volume of air getting through the coils and thus to the spaces served by the HVAC system, but also reduces the heat transfer of the system, causing the compressors to work harder and thus use more energy. And it's the biologicals that can lead to that unpleasant "dirty socks" smell. So, proper cleaning of the cooling coils can not only save energy but also improve IAQ and IEQ. Please note the emphasis on "proper."
2

. Replacing Rooftop Units Before They Fail Can Bring Significant Benefits

Today's tip comes from Building Operating Management: Look at the big picture to persuade top management it's worthwhile to replace rooftop HVAC units before they fail.

If your organization has made a practice of replacing rooftop HVAC units only when they fail, there are several arguments that you can use to try to persuade top management to replace them proactively instead.

The biggest consideration is the impact on business. Rooftop units often fail on the most extreme temperature days. Suppose one fails in the midst of a heat wave. Depending on the building, the indoor environment will be anywhere from unpleasant to unbearable.

How important is that? The extent of the impact will depend on the type of organization. An office building may be able to stay open and put up with grumbling from employees. But in a retail facility, customers can't be told to stay. And even with office space, if it's a leased building, the tenants aren't likely to forget the inconvenience.

Getting a replacement in as quickly as possible will be a top priority, of course. But that may mean having to accept a less than optimal replacement unit because it is the first one available.

When making the case to top management, remember to focus on business issues. Talk to department heads or other business leaders whose functions will be affected by failure of a rooftop unit. Find out if they can provide any estimates of cost to the organization. Talk to contractors about how long it would take them to install a new unit and what impacts a rush order might have on choices, then translate all of that into business terms such as higher first costs, overtime costs, or higher long term energy costs.
RELATED CONTENT: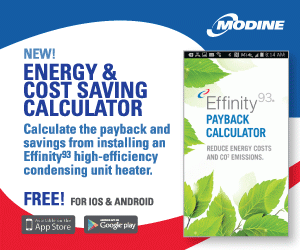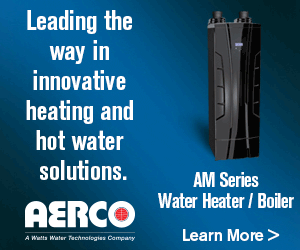 ---
QUICK SIGN-UP
Membership Includes:
New Content and Magazine Article Updates
Educational Webcast Alerts
Building Products/Technology Notices
Complete Library of Reports, Webcasts, Salary and Exclusive Member Content
All fields are required.
---------------------------------------
click here for more member info.
---
---
---