4

FM quick reads on EPAct

---
1. Will EPAct Deductions Be Extended?
Today's tip of the day is about the expire EPAct tax deductions.

A recent issue of Time magazine included an interesting column by Michael Grunwald about President Obama's credentials as a "green president." Grunwald argued that Obama has "probably done more to reduce emissions than anyone else in history," contrary to what both environmentalists on the left (who don't think he's done enough) or climate deniers on the right (who think he's done way too much) may believe. And that's mainly because "the climate debate...has been oddly detached from facts."

But last month, when President Obama gave the first major climate speech of his administration, there was no doubt he was finally putting climate change and emissions reduction at the forefront of his policy goals. This article from Eco-Structure magazine spells out the president's proposal — his National Climate Action Plan.

Building owners and facility managers may have heard the speech and read over the plan, and been excited from a philosophical standpoint, but disappointed from a practical one. There's no mention of further incentives for building efficiency (outside of the plan to expand the Better Buildings Challenge to multi-family), and no promise to ensure the extension of the 179D tax deductions for building efficiency measures. Those deductions are scheduled to expire at the end of this year.

While there was a proposal in the Senate last year to extend and expand the deductions, it didn't make it to a vote. As we all know, buildings are responsible for the lion's share of US emissions, so continuing to incentivize energy efficiency could be a major spoke in the wheel of climate change action.

We'll all have to stay tuned. In the meantime, if you're interested in letting your Senators know that you support an extension of the deduction, here is a sample letter from our good friends at Energy Tax Savers.
2

. EPAct Section 179D Deadline Is December 31, 2013

Facility managers planning energy efficiency projects should circle Dec. 31, 2013 on the calendar. Under current law, that's the last day that a project can be put in service and qualify for tax deductions under EPAct — the Energy Policy Act of 2005. EPAct tax deductions — also known as Section 179D deductions — can be as high as $1.80 per square foot for projects that meet IRS requirements. If a project doesn't qualify for the full deduction, partial deductions of 60 cents per square foot are available for lighting, HVAC and the building envelope.

Savings may be significant. Green Leaf Paper installed T-8 lamps and occupancy sensors in an 80,000 square foot warehouse, says Marky Moore, CEO, Capital Review Group, at a cost of about $45,000. The project earned a utility rebate of $23,131. The EPAct tax deduction was $24,869, based on 60 cents per square foot minus the rebate. "The deduction is applicable to the 'net' cost," says Moore in an email. "The 'net' cost is the cost less any rebates, credits or other incentives. In other words, anything that reduces the asset basis."

A growing number of facilities are taking advantage of EPAct deductions, says Charles G. Goulding of Energy Tax Savers. He cites the Raritan Center Business Park as an example. Many facilities in the park are owned and managed by Federal Business Centers. A concerted energy efficiency upgrade effort was launched in 2009 to further modernize buildings and increase building efficiency. Federal Business Centers used a combination of energy cost reduction, New Jersey Smart Start Utility Rebates and EPAct Federal tax savings to support retrofits. More than 3 million square feet of space has been upgraded with T8, T5, induction, and LED technology, and approximately 2 million square feet of space has been upgraded with energy-efficient natural gas heating units. Federal Business Centers has received more than $800,000 in EPAct deductions, according to Ray Willer, president of RFW Clean Energy Consulting.

It's possible that Congress will decide to extend the deductions into 2014 and beyond. But given the concern over deficits in Washington, facility managers who can get a project into service by the end of 2013 might be wise to do so.
3

. Some HVAC Upgrades Are Better Candidates for EPAct Tax Deductions

Today's tip from Building Operating Management comes from Charles Goulding of Energy Tax Savers, Inc.

Facility managers planning many types of HVAC upgrades should take a close look at Energy Policy Act (EPAct) tax deductions. Although Section 179(D) deductions are not limited to specific types of HVAC equipment, and any HVAC project that meets the criteria spelled out in Section 179(D) would qualify for the deduction, experience to date has shown that most deductions are for the following types of projects:

1. Geothermal (ground source heat pumps)
2. Thermal storage
3. High-efficiency package terminal air conditioning (PTAC) units in apartments and hotels
4. Centralized HVAC in apartments and hotels
5. Energy recovery ventilation
6. Demand control ventilation
7. Chillers in buildings of less than 150,000 square feet
8. Very efficient heaters in warehouse, industrial and other spaces with no air conditioning
9. VAV (variable air volume) devices in buildings of less than 75,000 sq. ft.
10. Chilled beam ceilings
11. Magnetic bearing chillers

The maximum EPAct deduction is $1.80 per square foot. To get that deduction, the building must reduce overall energy costs by 50 percent compared to a building designed to meet the 2001 version of ASHRAE Standard 90.1. If a project doesn't reduce energy use enough to qualify for that deduction, there are tax deductions of up to $0.60 per square foot each for lighting, HVAC and the building envelope.

To qualify for a deduction, an HVAC project must reduce energy costs at least 16.67 percent below the costs for a building designed to meet ASHRAE 90.1-2001. The project must use energy modeling to show the energy cost savings.

Facility managers interested in EPAct tax deductions should act soon. The deduction is set to expire on Dec. 31, 2013.

This has been a Building Operating Management Tip of the Day. Thanks for listening.
4

. The Future of T12 Lamps

This is Chris Matt, Managing Editor — Print & E-Media with Maintenance Solutions magazine. Today's tip focuses on the future of T12 fluorescent lamps.

The T12 lamp has been the most widely used fluorescent unit in commercial and institutional buildings over the past 60 years. Today, facilities are replacing T12s with T8 and T5 lamps. These lamps are smaller in diameter, but they can produce the same light output of a T12 lamp while using about 40 percent less energy. Purchased in bulk, there is little difference in cost between T12, T8, and T5 lamps.

Although T8s and T5s will fit in the same fixture as T12 lamps, both require a different type of ballast than facilities commonly use with T12s. This issue makes it necessary for managers to upgrade each fixture's ballast when retrofitting with T8 or T5 lamps. Another issue likely to force managers to consider upgrades is a recent federal mandate.

The U.S. Department of Energy has mandated the phaseout of T12 fluorescent lamps and magnetic ballasts. As of Jan. 1, 2010, production ended for magnetic ballasts, the most commonly used ballast for T12 lamps. Some ballasts still might be around, but when inventories run out, no more will be available.

The second part of the effort to move toward more widespread use of higher-efficiency T8 and T5 lamps takes place in July 2012 with the phaseout of production of most T12 lamps. Some T12 ballasts and lamps will be available for special applications, including those subjected to low temperatures, those that dim fixture light output by more than 50 percent, and those designed and labeled for use in residential applications. Beyond that, the T12 will be history.
RELATED CONTENT: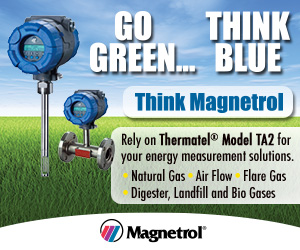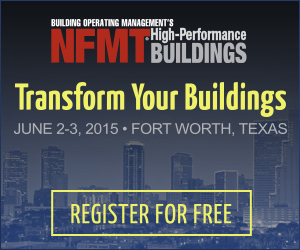 ---
QUICK Sign-up - Membership Includes:
New Content and Magazine Article Updates
Educational Webcast Alerts
Building Products/Technology Notices
Complete Library of Reports, Webcasts, Salary and Exclusive Member Content


All fields are required.


click here for more member info.

---
---
---