2

FM quick reads on High-Performance Building

---
1. What Is High-Performance Building?
Today's tip of the day is about the meaning of the term "high-performance building." "High-performance" is actually a much more encompassing, and frankly, more accurate, term than "green" when it comes to describing the buildings facility managers own, manage, and maintain. But what does "high-performance" actually mean? Does it mean LEED-certified buildings that are energy and water efficient? Facilities that are people-friendly and get high marks from occupants for creature comforts? Highly automated, integrated buildings that turn big data into big efficiency gains with smart analytics? The answer, of course, is yes. A high-performance building is all of those things and more. The key to a high-performance building is optimization and integration of all things — whether fan speeds or fire safety, whether landscaping or lighting efficiency. It means thinking on both a micro and macro level about how building systems interact, and how building occupants interact with those systems. Yes, "high-performance" does tend to have a bit more to it than the traditional definition of green (a building that is environmentally responsible). Thinking about making a building "high-performance" means considering aspects of the building— fire/life-safety, ADA compliance, communication plans, even art work or other occupant-focused "bonuses" — that were certainly also considered in a green building, but may not have been emphasized. "High-performance" is how those in the industry will think about and define successful buildings in the future.
2

. In High Performance HVAC Design, Facility Manager Plays Key Role

Today's tip from Building Operating Management comes from Jeffrey L. Heiken of KlingStubbins.

In a high-performance building design process, the owner or facility manager should be an integral part of the design team, aware of costs and benefits early and throughout the process.

The new normal for design is to continue to improve upon building performance and do more with less. Budgets need to be met and elements need to be fluid, but having the project ownership engaged and a part of the process is essential to protecting the high performance design elements. Otherwise, there's a risk that VE will stand not for Value Engineering but Value Elimination. And of course owners will have to ensure that the building is operated to continue to achieve energy savings projected by the energy model.

Another key player in the integrated design team is the cost estimator. Because of the large number of options, it is important to know the cost implications of each very quickly to streamline the decision making process. Ultimately, without accurate estimations, the payback and life cycle cost analyses lose validity.

In the effort to find the right combination of design elements that will lead to a high-performance building with a high-performance HVAC system and a sustainable design, the design team has to be able to integrate many elements. It's a complicated process that depends on interaction among members of the team when decisions are being made about high-performance curtain walls, enhanced insulation walls, or solar shading elements. It typically takes several iterations of the energy model to arrive at a decision on each element. On the most successful projects, the owner has bought into the process and has gained a thorough understanding on where and how each item is valuable to achieving the ultimate goal of a high-performance building.

This has been a Building Operating Management Tip of the Day. Thanks for listening.
RELATED CONTENT: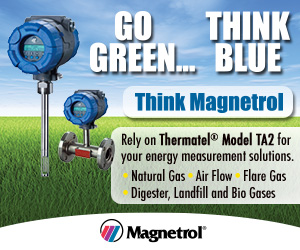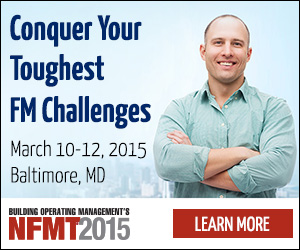 ---
QUICK Sign-up - Membership Includes:
New Content and Magazine Article Updates
Educational Webcast Alerts
Building Products/Technology Notices
Complete Library of Reports, Webcasts, Salary and Exclusive Member Content


All fields are required.


click here for more member info.

---
---
---