4

FM quick reads on LEED

---
1. What Can We Learn From LEEDs Critics?
Today's tip of the day is about what we can learn from LEED's critics.

Oftentimes, the natural response to criticism is to get defensive, dig in your heels, and then counterattack. But that is usually less productive and more polarizing. To avoid such a reaction and instead open a dialogue is the key finding common ground and moving forward.

With that in mind, one of the more fascinating sessions at Greenbuild 2013 was titled "What We Can Learn From LEED's Critics." The session, presented by Tristan Roberts of BuildingGreen, Rob Watson of ECON Group (and who carries the "Father of LEED" moniker), and Pamela Lippe of E4 Inc., broke LEED criticisms into three main categories, and then examined the validity of each, and how USGBC has responded.

The first criticism is that the LEED process is broken - this covered both the rating system development process, as well as the certification process. To address the first, USGBC says it has maintained an open, iterative process to the rating system development process, as evidenced by the more than 20,000 public comments over six comment periods, and then the 86 percent approval when LEED v4 was put to a vote. They've also drastically cut down on the time between submission and certification — 85 percent of projects are ruled on within 25 days of submission. That's a vast improvement.

The second criticism is that LEED is not vigorous enough. You hear this one a lot from the vocal critics who say a LEED certified building isn't any better than a traditional. USGBC is working diligently to compile more LEED data — now requiring all LEED registered projects to submit five years of water and energy data — to show that LEED buildings are, indeed, more environmentally responsible than traditional. During this discussion, Rob Watson unleashed the quote of the conference: "If your building isn't performing, it's your fault. Not LEED's." How true.

The third criticism is that LEED is too complex and too expensive. You commonly hear this from folks who think LEED certification is simply "buying a plaque" and that the constant updates to LEED make it impossible to keep up. No one would deny that LEEDv4 is a giant step forward in terms of rigor, but that's what is needed to move the market, says USGBC. And as for "buying a plaque," reasonable minds can disagree on the value of certification itself, but USGBC has always said that a third-party review is what really motivates projects teams to stay the course and follow through.
2

. Environmental Reporting In Furniture Makes Slow Progress

As facility managers seek information about products, it's often difficult to find the right type of information. More manufacturers are beginning to offer life-cycle assessments and environmental product declarations (EPDs) — ways that facility managers can weigh environmental and product selection criteria. It is still difficult to compare apples to apples; however, with credits in the upcoming LEEDv4 rating system expected to reward use of EPDs and life-cycle assessments (LCA), that may change soon.

A standard LCA contains every detail about a product that current science recognizes, including carbon footprint, the impacts on air, water, and soil, the recycled content, health and toxicity issues, chemical content, whether it can be recycled at the end of its useful life, and more. It's generally a document that can extend to more than 100 pages. Although life-cycle assessments have been around for years, environmental product declarations (EPDs) have burst on the scene much more recently. An EPD is, in effect, an executive summary of the exhaustive LCA.

A significant difficulty is that, right now, no universal standards exist for writing EPDs. In particular, the industry currently lacks a full set of product category rules (PCRs) — the checklist by which an EPD should be written. PCRs have been published for many products in flooring and ceilings, particularly in Europe, but furniture at the moment is still in flux.

The situation is changing, however. The Business and Institutional Furniture Manufacturers Association (BIFMA) has published a PCR for seating in conjunction with the standards organization NSF International. A PCR for storage products is expected to be published this year.

If and when a product category rule is written, uniform EPDs can follow, usually paid for by the manufacturer and produced by an independent third party — often the same group that wrote the PCR. One challenge for furniture, however, is the number of different parts that go into a finished product.
3

. Get Occupants Involved in Green

Today's tip of the day is about how to get occupants involved in your green building plans.

In a recent blog post, sustainable superstar Jerry Yudelson outlined "Seven Practices of Highly Effective Green Building Consultants." What's interesting about the list is how applicable many of the items on the list are to facility managers working on green projects, as well.

That's especially true for Nos. 3 and 4 on the list — "get buy-in from the team," and "figure out how everyone can win." In fact, those seem more cause and effect than two separate items: Figuring out how everyone can win is the key to getting buy-in from the team!

Say you're working on a LEED-EBOM initiative, showing how everyone in the organization benefits is absolutely how you get everyone — from occupants to upper managers — on your side. Show occupants how efficiency can save their jobs (an X percentage reduction in energy is equal to the salaries of X number of jobs), and you can be assured they're more than happy to contribute ideas and excitement to your green initiatives. Show your own staff how learning the ins-and-outs of EBOM and why operations are a key to energy efficiency, and you've taught them valuable career skills. Show upper managers how efficiency saves money, and you've raised your credibility and shown that facilities is not a cost-center, but a value-adder.

Sustainability truly is an organization-wide effort — it presents the opportunity for facility managers to build bridges and work with other departments. This is clearly another way figuring out how everyone can win plays a key role in getting buy-in from the organization. Furthermore, making sustainability a competition between departments, or buildings, or other sectors of the organization is a great way to get buy-in. And, it eliminates the "not my job" syndrome which seems to occur more and more frequently as workers are constantly being asked to do more with less time.
4

. What LEED Says About Alternative Transportation

Today's tip of the day is about the heavily weighted alternative transportation credits in the LEED rating system.

If you're working on a LEED-EBOM initiative, alternative transportation is one of the highest-weighted strategies in the rating system with 15 points (second only to the Optimize Energy Efficiency Performance, which offers 18 points) is the alternative transportation credit. The goal of the credit, according to USGBC, is "to reduce pollution and land development effects from automobile use for transportation."

Facility managers can earn points based on the percentage of occupants that use alternative transportation — walking, biking, public, transit, ride shares, telecommuting, etc. — based on a baseline. For instance, if 40 percent of occupants use alternative transportation, facility managers earn 9 points toward their EBOM certification.

If it's not possible to do a survey or earn the points based on the survey for other reasons, there are a few other compliance options, as well — including developing a new-hire orientation plan to encourage alternative transportation and providing preferential parking for rideshare participants.

This credit is different than the much-maligned credit in the New Construction rating system that offers a point for including bicycle storage (bike racks) and shower facilities for bicycle commuters. That credit — despite the fact that LEED opponents love to tease LEED advocates about it — does still exist, and does appear in the next version of LEED, as well. The credit is worth only one point, so it's not a heavily weighted credit. And despite the jokes, including bike racks and shower facilities for commuters IS a legitimate sustainable strategy, is it not?
RELATED CONTENT: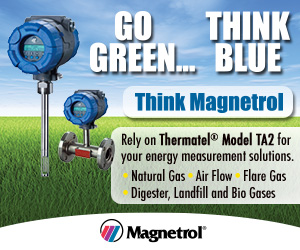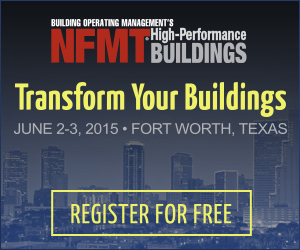 ---
QUICK Sign-up - Membership Includes:
New Content and Magazine Article Updates
Educational Webcast Alerts
Building Products/Technology Notices
Complete Library of Reports, Webcasts, Salary and Exclusive Member Content


All fields are required.


click here for more member info.

---
---
---