4

FM quick reads on Green

---
1. Sustainability Factors in Students College Decisions
Today's tip is about sustainability on campus as a factor in students' college decisions.

In the next few months, thousands of high school seniors all over the country will decide where to spend the next four (or five or seven or ten) years of their life. Increasingly, college and university sustainability initiatives factor into that decision.

According The Center for Green Schools at USGBC, 69 percent of high school seniors factor in "greenness" into their campus selection criteria. So, all that noise you heard about the soft benefits of green — that it's a good recruiter? Here's evidence that your greening efforts will certainly be noticed.

The Princeton Review and USGBC recently released The Princeton Review's Guide to 322 Green Colleges. The free download gives users a complete listing of college's and university's green initiatives, like whether the institution has a formal sustainability committee and whether LEED is required for new buildings.

Facility managers would be well advised to take a look at how their organization fares. There's little question anymore that your prospective students are.
2

. What Will 2013 Bring For "Red List" Chemicals?

Today's tip is about what to watch for in 2013 regarding the debate over "red list" chemicals in green building products.

Each year, green building consultant Jerry Yudelson puts out a fascinating list of his Top 10 Megatrends for the green building industry. Of particular interest this year is #8 on the list: "Red list" chemicals will become an increasing source of contention in the industry.

It's hard to imagine this issue being any MORE contentious than it already is, but I think Yudelson is right. In 2013, the stakes will be raised. As you may know, the new LEEDv4 rating system is due out this full (assuming the rating system is approved by USGBC membership this summer), complete with new credits (MRc2 and MRc3) for "building product disclosure and optimization - sourcing of raw materials" and "building product disclosure and optimization - material ingredients." Each of these credits is intended "to encourage the use of products and materials for which life-cycle information is available and that have environmentally, economically, and socially preferable life-cycle impacts."

That may seem like a broad definition for product selection or for avoiding certain materials, but when you get into the nitty-gritty, what it actually means was odious enough to several industry trade groups - including the American Chemistry Council - that they decided to start their own organization. The American High-Performance Building Coalition is dedicated to "the development of green building standards through consensus-based processes derived from data and performance-driven criteria." So far, however, there hasn't been much activity beyond the group's founding and initial PR push. There is a good chance that'll change dramatically in 2013.
3

. Ceiling Tile Recycling Can Help With Green Efforts

Ceiling tile recycling programs have been offered for more than a decade. Manufacturers that offer these programs will generally take back ceiling tiles from any company, as long as the tiles do not contain hazardous materials like asbestos or lead.

Many manufacturers incorporate this recycled content into their products. Hunter Douglas, for example, offers metal ceilings with 70 to 95 percent recycled content.

Armstrong's ceiling-to-ceiling tiles contain 15 to 18 percent post-consumer content. Armstrong's tiles vary in percentage of recycled content overall, with its greenest tile at 79 percent.

What's more, companies that recycle do not have to pay for dumpsters or landfill tipping fees. And depending on the number of tiles involved, the manufacturer may cover shipping. As a result, it doesn't cost more to recycle, says Anita Snader, environmental sustainability manager, Armstrong World Industries. "Our investment is in freight and processing," says Snader.

Manufacturers also offer other help with logistics. For example, if less than a full truckload of ceiling tiles is involved, USG Corporation will help businesses arrange to get those ceiling tiles removed through a network of local consolidators that the company has set up, says Al Zucco, senior director for sustainability.

"We want to increase post-consumer content in our products," Zucco says. "Ninety percent of our tiles are recyclable, and we have an HRC (high recyclable content) program." Zucco says that large number of the company's tiles have more than 50 percent of their content made from recyclable material.

Armstrong coordinates runs so if trucks are going to a certain location to deliver tile, they will, whenever possible, bring back a load of old tile for recycling. Armstrong also coordinates with local waste-management companies to bring the necessary equipment to the site of renovation so that the tiles can be hauled away.

From the building management side, it's up to the building owner, architect, or general contractor to develop a waste-management plan at the inception of a renovation, Snader explains, and register a project as early as possible.
4

. Energy Model Shows Economic Value of High-Performance HVAC

Today's tip from Building Operating Management comes from Jeffrey L. Heiken of KlingStubbins: An energy model shows the value of high-performance HVAC systems.

An energy model is a design tool that goes beyond basic computer calculation needed to select equipment sizes. Many energy modeling software packages are available. The model electronically captures all design elements, from building skin to chiller selections, and simulates building operation. Information on occupancy and utilization, space temperature settings, lighting schedules, ventilation requirements, and utility rates all serve as inputs to the model. The software then uses solar and thermal weather data and predicts needs for the building in its specific location for each hour all year. The model produces load profiles and energy demands as well as operating cost for each utility in the simulation. The estimates from these energy models, though still estimates, have shown high levels of accuracy and, as input to life-cycle-cost analyses, serve very well for comparative analysis of systems and options.

Using the energy model, design of high-performance HVAC systems should start with the overarching goal of efficient resource use. The first step is to rightsize the delivery systems. Oversized equipment, piping, ducting, motors, pumps, chillers, air handlers, etc., can add significant operating and first costs. What's more, there is the cost of added floor, shaft or plenum space for the HVAC system.

In the end equipment has to be selected. Unitary device energy efficiency ratings have improved, but how systems are set up can drive performance. Thus, high-performance HVAC systems also seek to maximize elements like economizer hours of operation, heat recovery and other elements such as thermal storage.

This has been a Building Operating Management Tip of the Day. Thanks for listening.
RELATED CONTENT: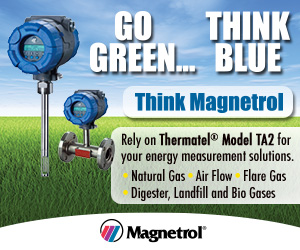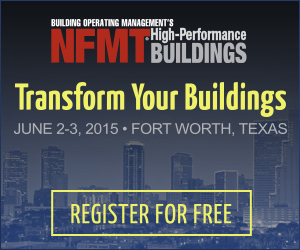 ---
QUICK Sign-up - Membership Includes:
New Content and Magazine Article Updates
Educational Webcast Alerts
Building Products/Technology Notices
Complete Library of Reports, Webcasts, Salary and Exclusive Member Content


All fields are required.


click here for more member info.

---
---
---