4

FM quick reads on LEED

---
1. Is LEED Broken?
Today's tip of the day is about what we can learn from LEED's critics.

Oftentimes, the natural response to criticism is to get defensive, dig in your heels, and then counterattack. But that is usually less productive and more polarizing. To avoid such a reaction and instead open a dialogue is the key finding common ground and moving forward.

With that in mind, one of the more fascinating sessions at Greenbuild 2013 was titled "What We Can Learn From LEED's Critics." The session, presented by Tristan Roberts of BuildingGreen, Rob Watson of ECON Group (and who carries the "Father of LEED" moniker), and Pamela Lippe of E4 Inc., broke LEED criticisms into three main categories, and then examined the validity of each, and how USGBC has responded.

The first criticism is that the LEED process is broken — this covered both the rating system development process, as well as the certification process. To address the first, USGBC says it has maintained an open, iterative process to the rating system development process, as evidenced by the more than 20,000 public comments over six comment periods, and then the 86 percent approval when LEED v4 was put to a vote. They've also drastically cut down on the time between submission and certification — 85 percent of projects are ruled on within 25 days of submission. That's a vast improvement.

The second criticism is that LEED is not vigorous enough. You hear this one a lot from the vocal critics who say a LEED certified building isn't any better than a traditional. USGBC is working diligently to compile more LEED data — now requiring all LEED registered projects to submit five years of water and energy data — to show that LEED buildings are, indeed, more environmentally responsible than traditional. During this discussion, Rob Watson unleashed the quote of the conference: "If your building isn't performing, it's your fault. Not LEED's." How true.

The third criticism is that LEED is too complex and too expensive. You commonly hear this from folks who think LEED certification is simply "buying a plaque" and that the constant updates to LEED make it impossible to keep up. No one would deny that LEEDv4 is a giant step forward in terms of rigor, but that's what is needed to move the market, says USGBC. And as for "buying a plaque," reasonable minds can disagree on the value of certification itself, but USGBC has always said that a third-party review is what really motivates projects teams to stay the course and follow through.
2

. LEED Dynamic Plaque May Lead To Better LEED Performance

Today's tip of the day is about the performance of LEED certified buildings, and the new LEED Dynamic Plaque.

One of the hallmarks of a high-performance building is one that performs, highly. If that sounds to you like some sort of Jedi Mind Trick of circular reasoning, you're not totally wrong. But there's still much to unpack there — especially when you consider the long-standing snipe about supposedly high-performance, LEED-certified buildings that they were more about the checklist, and less about the actual performance.

Last year, at Greenbuild, concurrent with its roll-out of the new LEEDv4 system, which emphasizes performance and human health, U.S. Green Building Council also re-introduced its new vision for how buildings will be scored and monitored in the future: the LEED Dynamic Plaque. (Video of USGBC's Scot Horst's presentation is here.)

The LEED Dynamic Plaque — the concept was first introduced at Greenbuild 2012, but now, there is actually a real, live plaque being piloted in USGBC's own Platinum space — gives users a real-time display of how the building is doing in the areas of water, waste, energy, transportation, and human experience. So now longer will LEED be a set-it-and-forget-it proposition - every user of the building from Day 1 forward will be able to see how the building is performing. And therefore, everyone will know whether or not it truly is a high-performance building as a LEED certification seemingly promises.

While transparency of data for all seems like a great idea in theory, the idea of the LEED Dynamic Plaque may make more than a few facility managers nervous. What if the building isn't actually performing as intended? Who gets the blame?

But progressive facility managers see any data as an opportunity, especially when that data specifically shows opportunity. The LEED Dynamic Plaque will show occupants and upper managers alike — far outside the confines of a budget-request power point or an energy data spreadsheet — that the organization has a building it can be proud of.
3

. What Is High-Performance Building?

Today's tip of the day is about the meaning of the term "high-performance building." "High-performance" is actually a much more encompassing, and frankly, more accurate, term than "green" when it comes to describing the buildings facility managers own, manage, and maintain. But what does "high-performance" actually mean? Does it mean LEED-certified buildings that are energy and water efficient? Facilities that are people-friendly and get high marks from occupants for creature comforts? Highly automated, integrated buildings that turn big data into big efficiency gains with smart analytics? The answer, of course, is yes. A high-performance building is all of those things and more. The key to a high-performance building is optimization and integration of all things — whether fan speeds or fire safety, whether landscaping or lighting efficiency. It means thinking on both a micro and macro level about how building systems interact, and how building occupants interact with those systems. Yes, "high-performance" does tend to have a bit more to it than the traditional definition of green (a building that is environmentally responsible). Thinking about making a building "high-performance" means considering aspects of the building— fire/life-safety, ADA compliance, communication plans, even art work or other occupant-focused "bonuses" — that were certainly also considered in a green building, but may not have been emphasized. "High-performance" is how those in the industry will think about and define successful buildings in the future.
4

. Have A Plan To Specify Green Interiors Products

At the Portland (Ore.) VA Medical Center, setting up a comprehensive guide to specifying interior materials has helped shape the facility's green interiors efforts. Here's the guide was developed.

To start, says Mielisse Kuhn, project manager, determine which product is specified the most and use that as the first product to develop standards for.

For the Portland VA, flooring was the place to start. Located in Oregon, meeting the LEED requirement for sourcing within 500 miles would have really limited the available flooring choices, so instead they looked at recycled content and recyclability and tried to look at benchmarks for what would be equitable with a product that was sourced from within 500 miles of the medical center, she says.

Kuhn acknowledges that making sustainable interiors decisions is not exactly cut and dry. The medical center used to specify VCT but stopped based on the impact of its manufacturing process and what is done with it at end of life.

When it came time to specify furniture, especially office furniture, which is what is most often ordered, Kuhn expected the 500-mile parameter to again limit their choices, as most furniture is manufactured in the Midwest. To her surprise they were able to source from well within the LEED-preferred radius, and the manufacturer sourced the raw wood and metal materials from only an hour south of the medical center. That allows the VA's clinics to say not only did taxpayer dollars go to sustainable choices, but they also went to support the local economy.
RELATED CONTENT: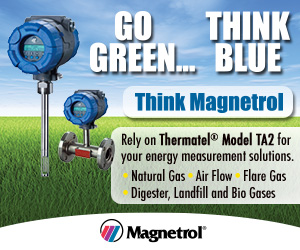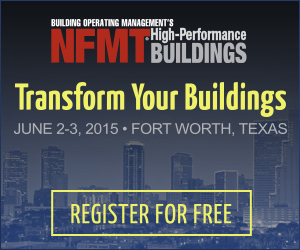 ---
QUICK Sign-up - Membership Includes:
New Content and Magazine Article Updates
Educational Webcast Alerts
Building Products/Technology Notices
Complete Library of Reports, Webcasts, Salary and Exclusive Member Content


All fields are required.


click here for more member info.

---
---
---