2

FM quick reads on High-performance buildings

---
1. High-Performance Green Colleges Make the Grade
Today's tip is about how green colleges across the country are making the grade in terms of high-performance operations.

If there's one vertical market in which high-performance green building and operations have taken root, grown, and flourished faster than any other, it's higher education.

It's not hard to determine why: College-age kids are interested in sustainability, and so sustainable campuses — those that make extensive use of alternative energy, alternative transportation, alternative food sourcing, and forward-thinking, high-performance, student-focused buildings — have an advantage in the increasingly competitive "market" for students.

But perhaps just as importantly, college campuses own their buildings forever. So they're often willing to accept a much longer payback for cutting edge high-performance technologies than, say, a speculative developer in a central business district.

And finally, the progressive intellectual atmosphere at many (most?) college campuses creates an atmosphere where the idea of protecting resources and being stewards of the environment is a natural fit. So sustainability seems to be a bit of an easier sell on college campuses than it might be for other organizations.

It's always fascinating to learn about how innovative colleges are and how they're taking high-performance buildings to the next level. Last week, The Princeton Review, in partnership with the Center for Green Schools at the U.S. Green Building Council, released its annual Guide to 332 Green Colleges — a 217-page book (available as a free download) detailing the sustainable and high-performance initiatives of every major college in the country.

Also fascinating is the Green Honor Roll, a list of 22 colleges and universities leading the charge — they each scored a 99 (the highest possible score) in the Princeton Review's Green Rating tallies. What's interesting is that the colleges on the Green Honor Roll are located all over the country — from Atlanta (Georgia Tech) to Tampa (University of South Florida) to rural Wisconsin (UW Stephens Point) to Vermont (Green Mountain College, Middlebury College) to Portland, Ore. (Lewis and Clark, Portland State) to the predictable cluster of California schools (UCLA, Pomona College, Cal Irvine, Santa Cruz, and Santa Barbara, etc.). Sustainability truly is a nationwide goal!
2

. In High Performance HVAC Design, Facility Manager Plays Key Role

Today's tip from Building Operating Management comes from Jeffrey L. Heiken of KlingStubbins.

In a high-performance building design process, the owner or facility manager should be an integral part of the design team, aware of costs and benefits early and throughout the process.

The new normal for design is to continue to improve upon building performance and do more with less. Budgets need to be met and elements need to be fluid, but having the project ownership engaged and a part of the process is essential to protecting the high performance design elements. Otherwise, there's a risk that VE will stand not for Value Engineering but Value Elimination. And of course owners will have to ensure that the building is operated to continue to achieve energy savings projected by the energy model.

Another key player in the integrated design team is the cost estimator. Because of the large number of options, it is important to know the cost implications of each very quickly to streamline the decision making process. Ultimately, without accurate estimations, the payback and life cycle cost analyses lose validity.

In the effort to find the right combination of design elements that will lead to a high-performance building with a high-performance HVAC system and a sustainable design, the design team has to be able to integrate many elements. It's a complicated process that depends on interaction among members of the team when decisions are being made about high-performance curtain walls, enhanced insulation walls, or solar shading elements. It typically takes several iterations of the energy model to arrive at a decision on each element. On the most successful projects, the owner has bought into the process and has gained a thorough understanding on where and how each item is valuable to achieving the ultimate goal of a high-performance building.

This has been a Building Operating Management Tip of the Day. Thanks for listening.
RELATED CONTENT: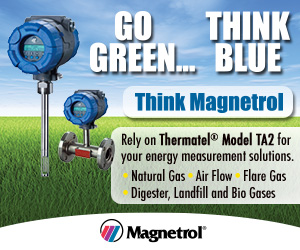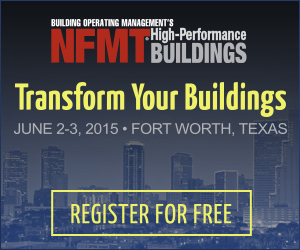 ---
QUICK Sign-up - Membership Includes:
New Content and Magazine Article Updates
Educational Webcast Alerts
Building Products/Technology Notices
Complete Library of Reports, Webcasts, Salary and Exclusive Member Content


All fields are required.


click here for more member info.

---
---
---