4

FM quick reads on energy efficiency

---
1. Greening Campus Housing
For a college campus to successfully go green, the students must buy-in to the green culture. There's no better time to start that education than in the freshman year, when most students are housed on campus.

One place to start is to tap into the competitive spirit students have. In the dorms, students never see a utility bill. Having no idea how much water or electricity they're using can lead to waste. Some universities have begun providing students with incentives to reduce energy use, water consumption and waste.

For example, a friendly competition between dorms could offer prizes like a pizza party to whichever one can lower its energy bill the most. The prize could be paid for by a percentage of the savings, so the more savings, the better the prize.

Some facilities have energy management systems utilizing computers for students to monitor their own energy consumption. But simply posting the utility consumption as a dorm, either in dollars or volume, at the front desk will help the students understand their consumption and fuel the competition.

2

. Be Water Efficient to Save Energy

Today's tip is about how to strengthen the justification argument for water efficiency projects by also considering energy impacts. Many facility executives have a tough time justifying water efficiency upgrades – like new fixtures or removing landscaping to use less irrigation – on strictly a return on investment basis.

Reducing water use almost always reduces energy use, especially in facilities where lots of hot water is used, and this can be a key component of the ROI argument. The Massachusetts Water Resources Authority calculated that running a sink for five minutes in which 70 percent of the water is heated uses the same amount of energy as leaving a 60-watt light bulb on for almost 14 hours. Additionally, water for irrigation requires energy to pump and disperse it over landscaping, so reducing landscaping reduces that energy spend.

But there's a community facet to the water and energy link as well. Water is heavy, and requires an enormous amounts of energy to treat and transport. According to the California Energy Commission, 19 percent of California's electricity is used for water treatment and transportation. So, an organization can use water conservation strategies to show how it is contributing to reducing carbon emissions, both at organizational and community levels.

Finally, many cities – New York and Boston, for example – are offering rebates and incentives for water efficiency projects. The theory is that by conserving water, additional supply and additional infrastructure won't be needed – saving the city millions. The notion of avoiding more capacity is also one of the reasons why energy utility offer rebates. It's time to start thinking of water as the new energy!

3

. Using the Clinton Climate Initiative to Fund Energy Efficiency Projects

Today's tip is about how you can work with the Clinton Climate Initiative to get money to upgrade inefficient facility equipment. The Energy Efficiency Building Retrofit Program, a program administered by the Clinton Climate Initiative, helps hook up facility executives with Energy Service Companies, which identify projects that can reduce energy by 20 to 50 percent. Facility executives will sign up for an energy performance contract with the ESCO, and then be eligible for financing from financial institutions participating in the program. The energy savings are then used to repay the loan.

There are several benefits to utilizing the program, not the least of which is that you can tap into funds for energy upgrades that may not been have available otherwise. It offers facility executives the opportunity to package several energy upgrades into one project. And, it gives access to a wide array of experts and information that can be invaluable resources during the energy upgrades and beyond.

The overarching goal is to reduce carbon dioxide emissions from commercial facilities by accelerating facility executives' timetables for replacing inefficient equipment.

Not all projects will be good fits for the project, however. A building that has recently been upgraded extensively, for instance, probably won't qualify. Small buildings may not be good candidates either, due to the relatively long ROI for equipment upgrades. Most buildings in the program are 100,000 square feet or larger.

For more information, go to www.clintonfoundation.org.

4

. How to Measure Exterior Efficiency

Today's tip is about how to measure the efficiency of certain exterior elements. For new construction, the ASHRAE 90.1 standard is the baseline for measuring how efficient a building is. But there are several metrics for exterior building elements that can show how they contribute to, or are detrimental to, energy efficiency goals.

For windows and skylights assemblies, U-factor measures heat loss. The lower the number, the better the performance. Solar Heat Gain Coefficient measures how well a product limits radiant heat gain from sunlight. Visible Transmittance measures how much light, but not heat comes through. The higher the number, the more light is transmitted. Finally, Condensation Resistance indicates a product's ability to resist the formation of condensation on interior surfaces. The higher the rating, the better.

For roofs, the two main measures are solar reflectance and infrared emittance. Solar reflectance, also known as albedo, measures a surface's ability to reflect infrared, visible and UV light from the sun. Generally, the higher the solar reflectance, the more energy efficient the roof will be. Infrared emittance measures a surface's ability to re-emit any energy absorbed back into the atmosphere. A so-called "cool roof" generally has an emittance value higher than .90 and a reflectance value of .65 or higher.

For wall assemblies, the best measure for efficiency is R-value – or the thermal flow resistance. The higher the R-value, the better the insulating effectiveness. When calculating the R-value of a wall assembly, the R-values of the wall, insulation and any other layers are totaled to arrive at the R-value of the total assembly.

RELATED CONTENT: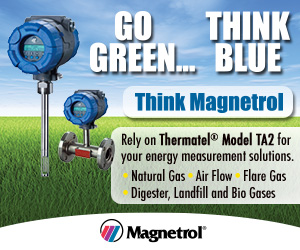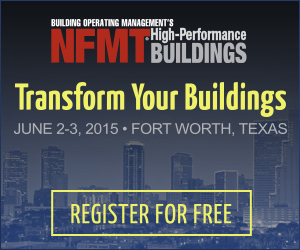 ---
QUICK Sign-up - Membership Includes:
New Content and Magazine Article Updates
Educational Webcast Alerts
Building Products/Technology Notices
Complete Library of Reports, Webcasts, Salary and Exclusive Member Content


All fields are required.


click here for more member info.

---
---
---