2

FM quick reads on Commissioning

---
1. Understanding Building Commissioning
Today's tip involves building commissioning. According to the National Institute of Building Sciences, commissioned buildings use between 8 and 29 percent less energy than their non-commissioned counterparts. Most industry experts see commissioning as a no-brainer, but facility executives often see only the first cost and, therefore, commissioning doesn't make the final budget cuts.

However, consider working up an ROI based on possible energy savings and longer equipment life. Many utilities and third-party organizations offer grants, rebates or zero-interest loans to help defray the initial cost of commissioning, as well.

There are three basic types of commissioning. The first is new-building commissioning. With new construction, many experts suggest having the commissioning agent on board as early as the schematics phase to help flesh out inconsistencies or problems in the detailed drawings, before they become problems in the built building. Commissioning is a prerequisite of LEED for New Construction, so in order to get any level of certification, the building must be commissioned.

Retrocommissioning is generally understood to mean commissioning an existing building that had never gone through the commissioning process. The idea is to bring facility equipment back into spec and to root out energy-related problems.

Recommissioning, or continuous commissioning, means commissioning a facility that already has been commissioned. Recommissioning should be done at a pre-specified interval – usually once a year or once every other year. You can earn points in LEED for Existing Buildings for a well-developed recommissioning program.

2

. Retrocommissioning Case Study

I'm Dan Hounsell, editor of Maintenance Solutions magazine. Today's topic is, retrocommissioning.
Ideally, a new facility should operate efficiently according to its design. As many managers know all too well, this isn't always the case. Consider the Maine Medical Center Research Institute.
When Roger Boyington, the institutes' director of engineering services, and his department took control of the in 2000, the facility was brand new. The problem was, it did not operate the way a new facility should. Instead, it was wasting energy and driving up utility costs like a building in need of repair.
So, four years after construction crews turned over the research facility, Boyington and a team of in-house technicians and outside consultants decided to retrocommission it, hoping to eliminate operating inefficiencies and improve the bottom line.
Boyington and his team had to identify both low-cost and no-cost retrofits related to the building's components and the unavoidable, more expensive upgrades. The team focused its attention on the building's HVAC and lighting systems, and the organization has reduced energy use and lowered utility costs. The maintenance and engineering department's proactive approach helped eliminate inefficiencies that only would have worsened as the building aged.
The retrocommissioning process began in spring 2004, and the medical center completed the retrofits associated with the project in spring 2005. Since the completion of the project, the research institute has realized substantial savings in energy use and costs. In fact, energy use overall is down 10 percent.
Here are annual savings related to natural gas, electricity and water:
• The institute's research facility has cut down on natural-gas use by 2.5 million cubic feet, generating $28,600 in savings.
• The building has reduced its water and sewer consumption by 1.1 million gallons, saving $7,000.
• Finally, the organization has reduced electricity use by 250,000 kilowatts, saving $30,000.

RELATED CONTENT: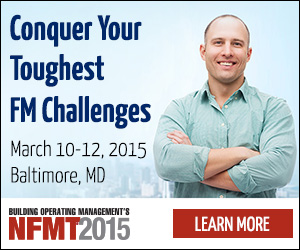 ---
QUICK Sign-up - Membership Includes:
New Content and Magazine Article Updates
Educational Webcast Alerts
Building Products/Technology Notices
Complete Library of Reports, Webcasts, Salary and Exclusive Member Content


All fields are required.


click here for more member info.

---
---
---