2

FM quick reads on Carbon Emissions

---
1. US Carbon Emissions Declining
Today's tip of the day is about why US carbon emissions have declined to their lowest point in several years.

According to data from the Energy Information Administration (and reported in this story in Tree Hugger), carbon emissions from burning fossil fuels have dropped 11 percent in the US since 2007. Tree Hugger attributes the drop to "shifting market conditions, pollution regulations, and changing behaviors." But a huge part of the drop, according to the story, is also due to the increase in the use of natural gas for generating electricity. Burning natural gas to produce electricity releases about half the carbon emissions as does coal.

The increase in wind and solar have also played a role — but not a huge one. Even though installed wind capacity tripled and installed solar capacity increased 14 times since 2007, both still make up a very small portion of the US's energy profile — less than 10 percent, by most accounts. Some states, of course, are further along than others — California is up to about 26 percent of its energy generated by renewable sources.

The Solar Energy Information Association (SEIA) reports that the second quarter of 2013 was the second best in US history in terms of solar installations. (832 MW installed; the fourth quarter of 2012 is the pace-setter with 1,312 MW installed.)

More data from SEIA show that the cost of solar continues to drop, another reason for its continued growth. The average cost of an installed photovoltaic systems has dropped about 11 percent in the last year to $3.05 per watt. And the cost of a solar panel itself has dropped about 60 percent since 2011.

So it seems like we're moving in the right direction, if a bit slowly. There's still a lot of work to be done, especially in light of the most recent Intergovernmental Panel on Climate Change report that showed that 800 scientists from all over the world are 95 percent sure humans are causing climate change.
2

. Understanding What A Net-Zero Energy Building Really Is

Today's tip is about the industry-standard definitions for various types of net-zero energy buildings. As net-zero energy buildings increase in prominence - with the expectation that they'll be code-mandated some time in the future - standard definitions for what exactly makes a net-zero energy building are critical.

Currently, there are four main types of net-zero energy buildings. Let's take a look at each.

1) Net-Zero Site Energy buildings is the most common type. This is a building that produces at least as much energy - through on-site renewables - as it uses on a yearly basis. 2) Net-Zero Source Energy buildings are buildings that produce as much energy as they use when calculated at the source. What that means is that the building's produced energy must also make up for energy lost in transmission from the source of the energy the building does use. 3) Net-Zero Energy Cost buildings are those in which the amount of money an owner pays for electricity a building uses is equal to the amount of money the utility pays the owner for renewable energy the building feeds to the grid. 4) Net-Zero Energy Emissions buildings produce and export at least as much emissions-free renewable energy as they import and use from emission-producing sources on an annual basis. According to sources, this is the easiest type of net-zero energy building to achieve, and therefore may be the least environmentally stringent.

Strictly speaking, these definitions do not include buildings that purchase renewable energy certificates (RECs) or carbon offsets to make up a gap between a building's energy use and its production. Nor should buildings that use of those make-up measures be included, say most experts. But stayed tuned as these definitions evolve.
RELATED CONTENT: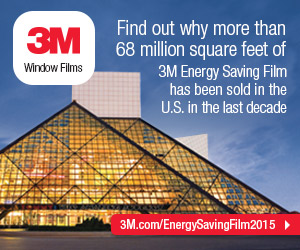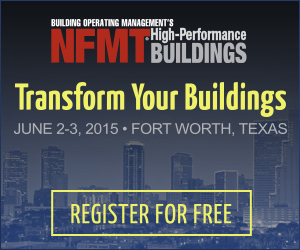 ---
QUICK Sign-up - Membership Includes:
New Content and Magazine Article Updates
Educational Webcast Alerts
Building Products/Technology Notices
Complete Library of Reports, Webcasts, Salary and Exclusive Member Content


All fields are required.


click here for more member info.

---
---
---