4

FM quick reads on Operations

---
1. To Save Energy, Improve Operations
Today's tip is about reducing energy use through changes in operations. A Texas A&M University study showed that energy could be reduced by 10 to 40 percent by simply making operational changes. This bucks the common misperception that vast amounts of money need to be invested in expensive equipment upgrades to see any energy savings at all.

Indeed, an efficiently designed building only represents the potential to be efficient. It's efficient operations that truly brings that potential to fruition. But operational changes don't just happen magically. One of the biggest steps facility managers can take is to make sure they're properly educated about the equipment installed. This starts with having a seat at the table during integrated design meetings, so designers and facility managers can work together to specify equipment that is rightsized and can operate efficiently. Therefore, continuing education and additional certification are essential parts of operational changes with energy efficiency goals.

Another step is to retrocommission on a regular frequency, even as much as once or twice per year. Take stock of which systems are operating well, where occupants are happiest and most comfortable and what changes can be made. Does the AC really need to be running throughout the whole building until 8 pm if only one person is working that late?

Often, a key to operational changes is getting occupants to recognize energy efficiency goals and secure their interest. Communication is the key. Let occupants know about corporate energy savings goals and get them involved. Many veteran facility managers know that half the battle is getting occupants to want to change behavior, not feel like they're being forced to!
2

. Facility Staff Should Be Involved in Retrocommissioning

Today's tip from Building Operating Management: To maximize the benefits of retrocommissioning, get the facility operations staff involved in the retrocommissioning process.

Retrocommissioning is a cost-effective way to improve the performance of building systems. A study by Lawrence Berkeley National Laboratory found that the median energy savings is 16 percent on retrocommissioning projects. With a payback of little more than a year, the ROI is nearly 100 percent. Although retrocommissioning may seem to be exclusively a matter of hardware and software, the facility operating staff is actually vital to success. For example, if an operator doesn't trust the optimization function to turn equipment on at the proper times, the operator may come in a 5 a.m. and turn all the chillers on, just to be safe.

It is worthwhile to talk to building operators at the start of the retrocommissioning process. After all, they know the quirks of building operation better than anyone, even if they don't have the time to investigate optimization opportunities themselves.

Because the operating staff ultimately has control over the system, it's also essential to ensure that the controls are no more sophisticated than the people who will operate the system. One approach is to limit the system capabilities to the knowledge of the operators. Another is to upgrade the operators' knowledge base.

Don't underestimate the importance of operator training. When planning training, keep in mind that it may not just be the chief engineer who can make changes to the control settings. Even if the chief engineer is trained, other people on the staff may make changes and neglect to tell the chief engineer. That's why it is important to get everyone on board, not just the chief engineer. One option is to train others on the staff, but if that is not possible, another approach is to restrict the ability of other staff members to make changes to the system.
3

. Lighting Retrofits: Teaming Up for Savings

I'm Dan Hounsell, editor of Maintenance Solutions magazine. Today's topic is, successful lighting retrofits.

Employees in the physical plant departments of most commercial and institutional facilities work behind the scenes, accomplishing tasks out of sight from building occupants. Such is not the case in many higher education facilities, where maintenance and engineering directors and front-line staff tend to work more closely with occupants. Much of that visibility relates to the fact that students are a driving force behind a growing number of building projects designed to foster sustainability.

John Eaddy, associate director of physical plant with San Diego State University, has witnessed the power of a unified student body focused on green buildings. Students have teamed the university's physical plant staff to conduct research for lighting retrofits, with a goal of reducing the maintenance workload, cutting utility costs, and creating a more environmentally conscious campus.

"Some of what we do is driven by department request, and we'll go in there and make the necessary upgrades and improvements," Eaddy says. "But a lot of it is driven by the student organizations, which gets a lot of traction because (students) are our No. 1 customers."

When tackling lighting retrofits on a large campus, it can be difficult for technicians to get a handle on the magnitude of the project — specifically the number of fixtures. So Eaddy tapped into motivated student organizations to conduct a lighting survey, which is part of a larger energy-conservation initiative on campus that includes HVAC systems.

"The plan (for) that lighting survey is to do an engineering study of the systems to create a larger energy project here at the university," Eaddy says. "We're using (students) for all of the legwork. They have lots of energy. And they're extremely proficient with technology and data collection."
4

. Making Green Buildings Work

I'm Dan Hounsell, editor of Maintenance Solutions magazine. Today's topic is, making green buildings work.

When maintenance and engineering managers are involved in designing, constructing, and operating a new facility, they undoubtedly will learn a great deal along the way. But when the facility is pursuing never-before-seen green building goals, managers can expect a more arduous learning process.

Perhaps nobody understands that better than Jeff Schorzman, facilities manager with Providence Newberg Medical Center in Newburg, Ore. In a way, Schorzman went back to school as he helped the 183,000-square-foot facility become the first hospital in the nation to earn Gold certification under the Leadership in Energy and Environmental Design (LEED) rating system. Schorzman's education did not end when the hospital came online in June 2006. Instead, he has kept learning about the building and its technology five years after hanging the LEED plaque on the wall.

Despite the advanced technologies Schorzman and his team specified for the building, the medical center did not perform as designers intended during its first year of operation. One primary reason the facility struggled was that the project team tried to meet tight deadlines without sufficient vetting of building systems, Schorzman says.

Another cause of the facility's inefficient operations initially related to oversized equipment.

"Our steam system in the building was sized for humidification for the whole building 24/7, and our sterilization of surgical instrumentation 24/7/365," he says. "The majority of our surgeries are done Monday through Friday between 6 a.m. and 6 p.m. The only areas that require humidification are the surgery areas, so (the system was) oversized."

Schorzman and his staff went through a great deal of trial and error during the first year of operation, but now, systems are performing as the project team intended. Power use is down 12 percent, compared to the first year, and gas use is down 30 percent, he says. Technicians are constantly making improvements, but five years after becoming the first LEED Gold hospital, Schorzman can look back at this learning experience as positive.
RELATED CONTENT: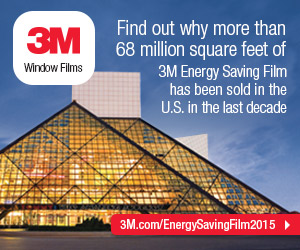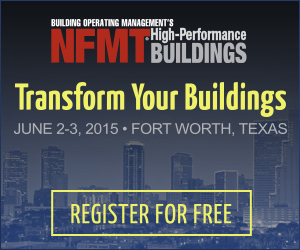 ---
QUICK Sign-up - Membership Includes:
New Content and Magazine Article Updates
Educational Webcast Alerts
Building Products/Technology Notices
Complete Library of Reports, Webcasts, Salary and Exclusive Member Content


All fields are required.


click here for more member info.

---
---
---